Solutions
Removing risk while improving performance and reliability is a key challenge to your daily operations. Our professional engineers will give you proactive and tailored recommendations to manage this ongoing challenge. Assessment services provide a roadmap to optimize capital and operational expenditures today and in the future. Our services include:
MPS Assessments: 3 Options to Address Key Areas
Electrical assessment services that address three key areas of the power system:
1) Modernization – Avoiding the risks of obsolete equipment
2) Performance – Operating and maintaining equipment to its fullest potential
3) Safety – Ensuring the health and protection of personnel hold highest priority
There are three levels of MPS Assessment Services:
Walkthrough – Assesses obsolescence, safety, maintenance and overall status of the installed base.
Prime – Detailed assessment of the electrical installed base to provide a complete improvement and risk management program.
Enterprise – Advanced assessment that includes reliability analysis in order to generate comprehensive plans for modernization, maintenance, monitoring and management.
Power System Grounding Evaluation: Risk Prevention Inside and Out
Our services include ground system design, testing and analysis both inside and outside of your facility's walls. Our engineers also will evaluate the lightning protection system and the application of surge protection devices. Lack of proper grounding translates into an increased risk of fire, data and equipment losses, process anomalies, plant shutdowns, and workplace safety hazards.
Power Quality Analysis: Insight to Help Avoid Costly Disruptions
Reliable electrical power is essential for our modern world. The electrical distribution systems of today are being stressed in new and various ways, so what happens to your business processes when the power delivery is not efficient, not reliable and unpredictable? Poor power quality may cause in increased operational costs, network, process and system disruptions and downtime. The result may be only an annoyance or a shutdown that can cost hundreds of thousands of dollars.
Value Proposition
Our power system assessment services provide a roadmap to optimize capital and operational expenditures today and in the future. All services can be customized, based upon the need to reduce your facility's risk from:
Reliability issues
Code violations
Process disruptions
Outdated workplace safety requirements
Differentiation
Our team of over 200 professional engineers has established standardized methodologies to complete studies, analyses, and assessments, along with uniform reporting standards nationwide. Upon completion, Schneider Electric will work with you to create a plan which will increase the reliability of your power system and reduce risks to your personnel and operations.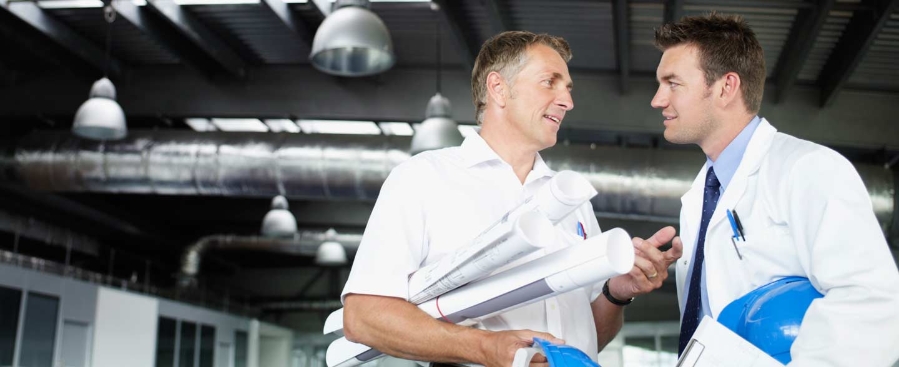 Explore More Schneider Electric Engineering Services