Solutions
A recognized leader in promoting electrical workplace safety, we help companies meet the requirements of NFPA 70E. Basic compliance can be established with a five-step process:
Develop and audit an Electrical Safe Work Practices (ESWP) policy.
Conduct an arc flash risk assessment to determine the present degree of arc flash hazards and apply associated equipment labeling.
Ensure adequate supplies of personal protective equipment (PPE) and proper tools.
Conduct regular safety training and audits for all electrical workers.
Maintain all electrical distribution system components.
Companies can take additional steps to reduce the potential for an arc flash. Implementing arc flash mitigation strategies through engineering controls will:
Reduce arc flash energy to a level where permitted tasks can be performed, or
Locate the worker so that he/she is not subject to harm.
Download the white paper,
Mitigating Arc Flash Hazards
, to learn more.
Value Proposition
Schneider Electric Engineering Services has been proactively engaged in electrical workplace safety and compliance since arc flash requirements were first introduced. Many of our engineers are leaders in IEEE, NFPA, and other power system standard-making organizations.
Differentiation
Our team consists of over 200 strategically-located professional engineers who:

are collectively registered in every state.
have in-depth knowledge of power distribution and control equipment.

We employ a standardized methodology to complete arc flash assessments and uniform reporting standards.
We provide arc flash mitigation solutions through engineering controls and electrical distribution services.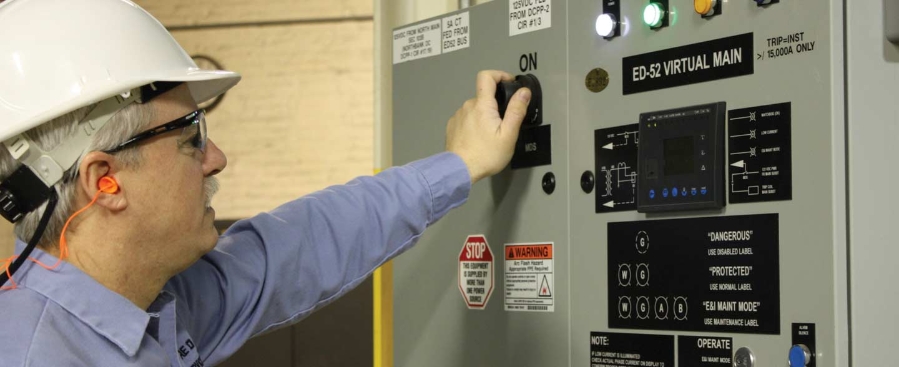 Explore How We Can Help You Meet the Requirements of NFPA 70E
Chat
Do you have questions or need assistance? We're here to help!