Calculators based on data and science
TradeOff Tools are web-based, tablet-friendly applications that allow you to experiment with "what if" scenarios using data and science to estimate outcomes during data center concept and design work.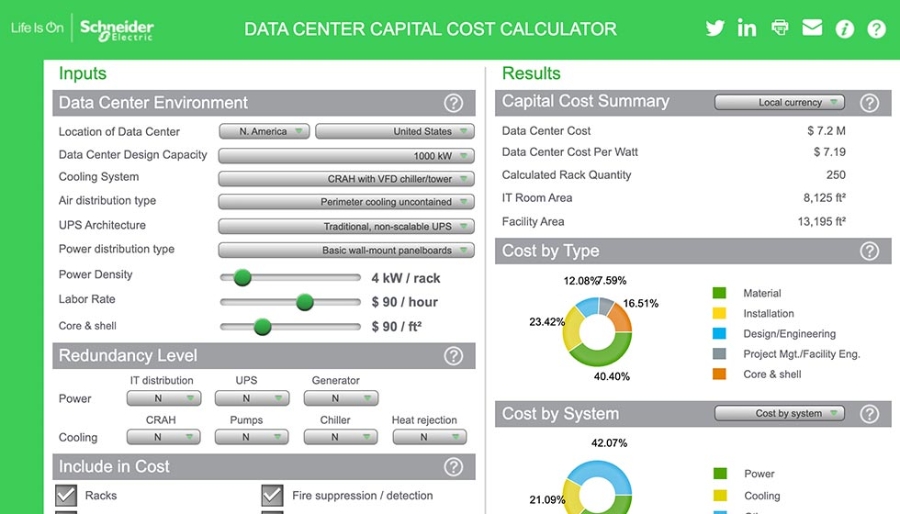 Capital Cost Calculator
See how physical design changes impact capital costs.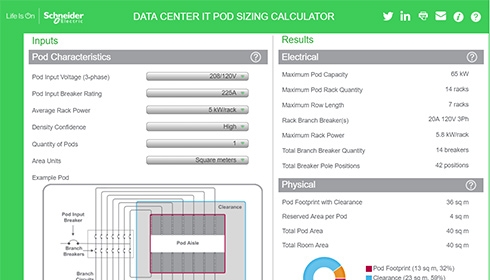 IT Pod Sizing Calculator
Determine pod specs based on voltage, breaker size and density.