Solar suppliers come and go, so customers need a reliable partner for solar installations, especially for the electrical conversion chain.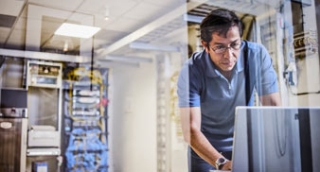 Schneider Electric Solar Solutions
With proven expertise in solar power conversion and energy management, Schneider Electric utilizes best-in-class technology to power photovoltaic systems throughout the world.
A step toward more affordable, reliable clean energy

Neoen enters a multi-year framework agreement with Schneider Electric for 750 MW of solar solutions and services worldwide.

How digitization will reshape the PV plant O&M landscape

Schneider Electric's strong knowledge base of PV plant operations, has positioned it as the global O&M provider with the most affiliated fleet of inverter OEMs per GTM Research Spotlight.
Find products and solutions
Electrical Distribution Services
Operate at peak performance safely and consistently with our expert care throughout your installation's life cycle.
Documents and Downloads
Browse the Technical Library to find data sheets, production specifications and more.
Customer Care App
Download mySchneider app and get support on the go- anytime, anywhere. Get it today!