Comprehensive control and monitoring is needed to lower operational costs on more sophisticated ships with smaller crews and to optimize fleet servicing. Reducing carbon emissions calls for better management of the energy chain from providers to consumers.

Featured Products and Solutions
You can only manage what you measure – that's why you need a solution to monitor power consumption on your ships, and to analyze and optimize their electrical distribution.

Architecture
We have preselected 3 architectures for Marine Customers.These architectures can be combined to meet customer requirements.
Featured Products and Solutions
Engine Room Cooling Efficiency
Engine room cooling fans and sea water pumps are usually oversized and operate constantly at peak flow, resulting in energy losses. Limiting peak flow operation to very short periods allows you to reduce emissions, comply with modern regulations (SEEMP, ISO50001) and realize IMO's vision of "safe, secure and efficient shipping on cleaner oceans."

One solution for significant energy and fuel savings for fleets

We helped Thenamaris successfully implement its designs to achieve ideal engine room ventilation and central water cooling for their tankers.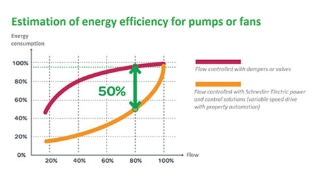 Architecture
Reduce operating costs and CO2 emissions, with engine room cooling fans and sea water pumps control systems.
Featured Products and Solutions
We focus on ensuring maximum safety and continuity for your business. The quality and availability of electrical power is crucial in many critical applications. In sensitive industrial sectors such as marine and offshore, any lack of electrical power can endanger process security, put human life at risk and cause downtime.
Featured Products and Solutions
Limited space to accommodate cable bending radius or number of cables, and determining an insulation material's combustible load or its resistance to wear and tear during installation, are just a few of the many challenges that you may face while using cables for your power connection and distribution on board.

Featured Products and Solutions
In the large market of container ships and booming MV applications, shipbuilding companies are looking for innovative thinking to provide solutions to optimize ship efficiency and save on construction costs.

Brochure
A compact unit combining all MV functional units to enable connection, supply and protection of one or two transformers on an open ring network.
Featured Products and Solutions
Get increased power on board by optimizing CapEx and OpEx throughout the lifecycle of your installations with solutions developed through 90+ years of experience in marine applications.

Brochure
Wherever high short circuit current is involved, Masterpact UR takes control, integrating innovations especially suited to electrical installations on board merchant ships.
Featured Products and Solutions
Offshore processes and marine applications require power and process control solutions that provide a high level of reliability and safety while saving space.
Featured Products and Solutions
As the marine industry faces cost constraints, shipbuilders are looking for optimized solutions and operators are striving to get more from their assets while ensuring maximum safety on board.

Brochure
Okken™ intelligent low-voltage switchboard solutions are comprehensive, modular and type tested to provide safety and performance in harsh environments.
Download here
Architecture
Get more out of your assets with safe and efficient distribution architecture.
Download
Featured Products and Solutions
Power electronics with rapid and frequent variations of loads provide many process-related control and energy savings benefits. However the growing abundance of these types of devices on board vessels may create harmonic distortion that affects components of the system. AccuSine PCS+ is the best-in-class active harmonic filter providing mitigation down to 3% THDI.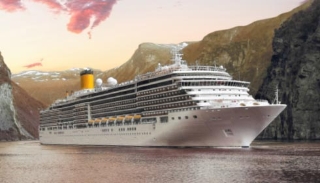 Brochure
Schneider Electric specializes in harmonic mitigation, offering a broad range of solutions for every demand, such as AccuSine PCS+ Active Harmonic Filters, for electrical network reliability and quality onboard and offshore.
Featured Products and Solutions
Condition Based Maintenance with Digitized Services
Crews are increasingly struggling to secure their critical onboard processes, as a failure of their electrical distribution system could lead to major disruptions. Whether it is for ensuring crew safety, energy availability, or equipment reliability, the electrical distribution system is key.