Building sustainable and efficient smart packaging machines with EcoStruxure
More than ever before, the packaging industry is affected by the rapid surge in e-commerce and the changing consumer preferences for customization and environment protection. Digitization, robotics, next-generation transport systems, and digital twin technologies enable to bring unprecedented innovations within the packaging machines industry, boosting productivity, flexibility, and sustainability while reducing the total cost of ownership (TCO).  Schneider Electric can support you on this transition to the next generation of sustainable packaging machinery.
Discover our EcoStruxure solutions for packaging machines
Smart design and engineering
Sustainability, cost pressure, and an ever-increasing speed of change and customization are the key challenges each packaging machine OEM engineer needs to deal with. Fortunately, there are some solutions to those challenges: digital twin and digital thread technologies have the advantage of improving the efficiency and sustainability of your packaging machine design. In short, using our automated engineering and simulation capabilities can help you shorten your design phase by about 30%.
EcoStruxure Machine Expert
EcoStruxure Machine Expert Twin
Smart commissioning and operation
Digitization-enabled analytics now allow the OEM machine builder to simplify device commissioning through the automatic discovery and integration of devices in an open automation architecture to improve operational and support efficiency by up to 40%.
Save time with easy drive commissioning using web visualization and mobile device support.
Achieve greater machine integration with the use of open standards and protocols like PackML, Weihenstephan, Ethernet, and OPC Unified Architecture.
Ensure consistency and transparency from line control down to the field device for accurate overall equipment effectiveness (OEE) calculations.
Improve machine integration in the plant by leveraging the complete offer from Schneider Electric up to a MES solution powered by Aveva.
Smart maintenance and remote services
Reduce your time for corrective actions by up to 50% and create new business with your end customers on a recurring base.
Save time and money by empowering the operator with augmented reality applications and find information faster with immediate, relevant access in the field.
Localize and track machines. Assign them to documentation, history, and task management.
Monitor machine performance with individual dashboards, predict machine maintenance, and receive notifications if needed.
Use troubleshooting and fix the machines with cloud-based software tools.
Benefit from secure remote access to data generated by machines or devices as if you were on site.
Read the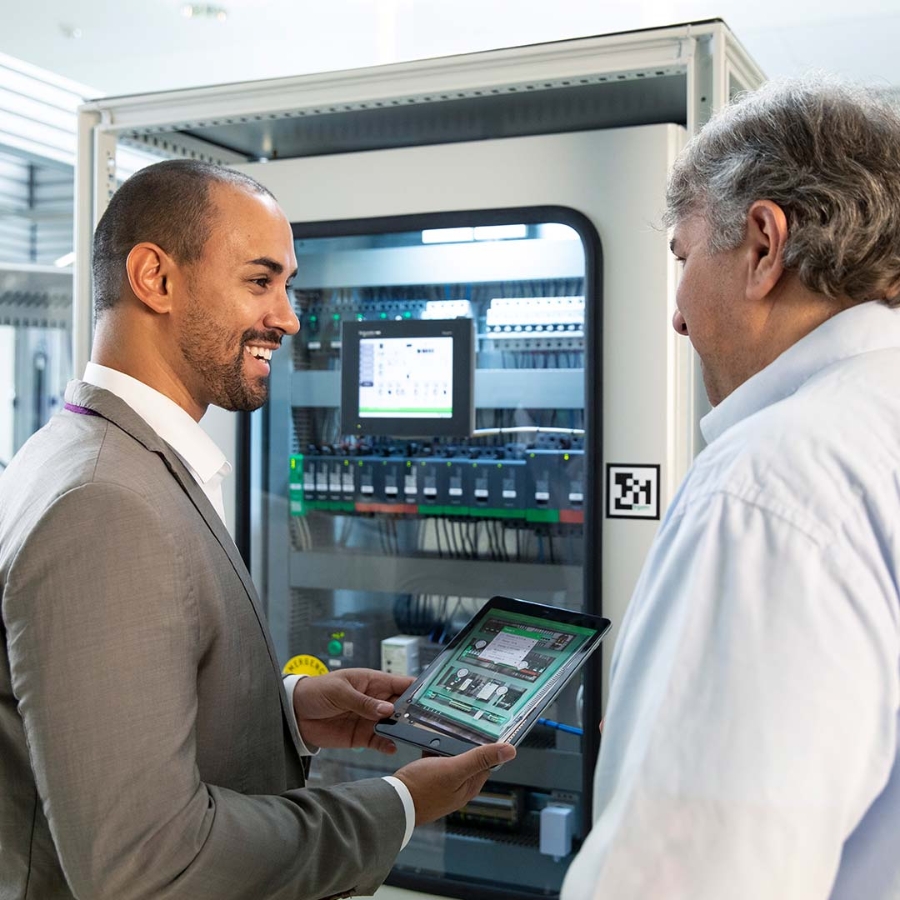 Discover software, services and products for packaging machines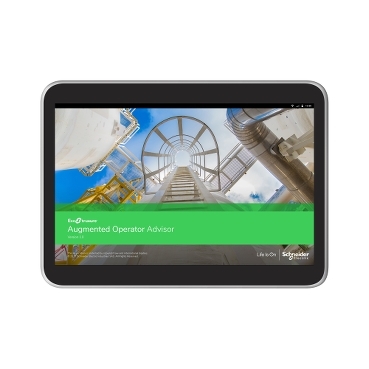 EcoStruxure Augmented Operator Advisor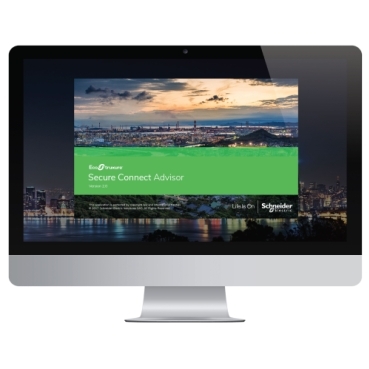 EcoStruxure™ Secure Connect Advisor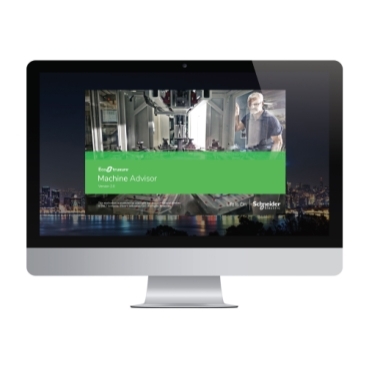 EcoStruxure Machine Advisor
AVEVA™ System Platform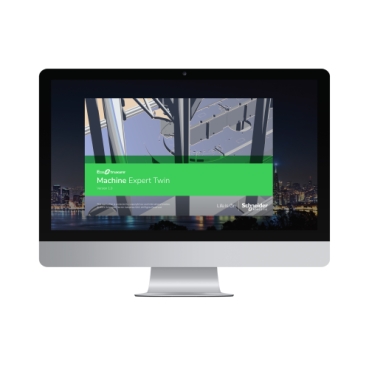 EcoStruxure™ Machine Expert Twin
PacDrive 3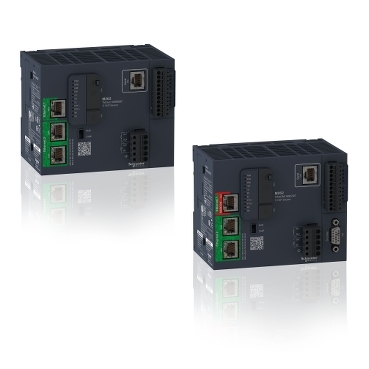 Controllers (PLC & PAC) for Industrial machines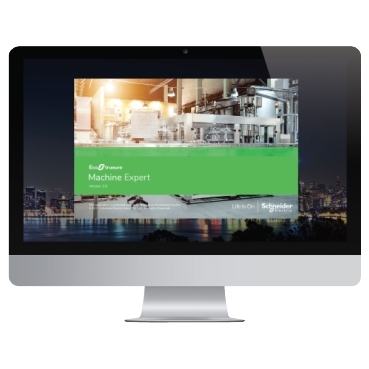 EcoStruxure Machine Expert Software
Harmony Industrial PC
EcoStruxure™ Operator Terminal Expert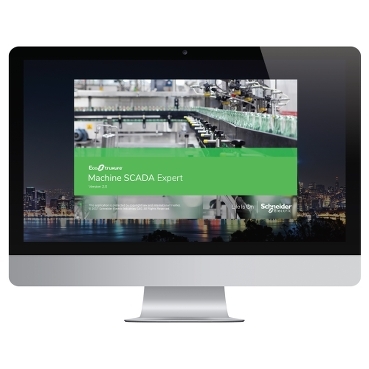 EcoStruxure™ Machine SCADA Expert
Linear Motion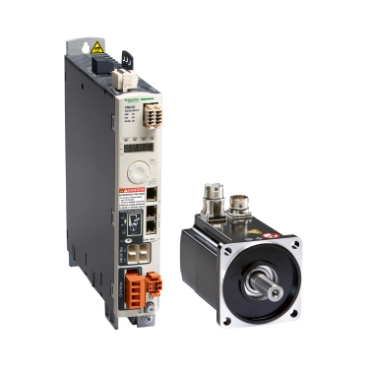 Motion Control and Robotics
Motor Control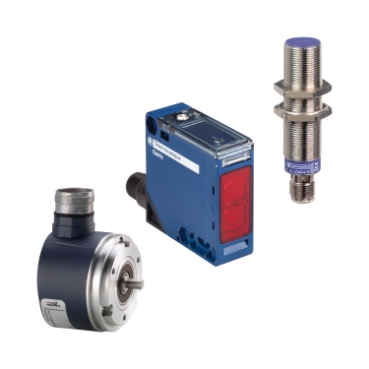 Sensors and RFID Systems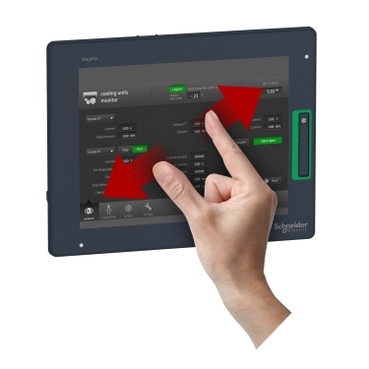 HMI (Terminals and Industrial PC)
Pushbuttons, Switches, Pilot Lights, Control Stations and Joysticks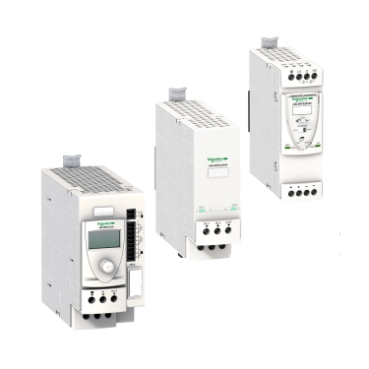 Power Supplies and Transformers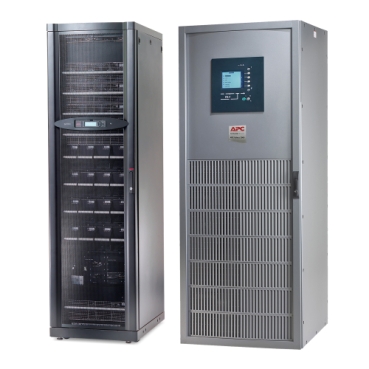 Data Center and Facility 3 Phase UPS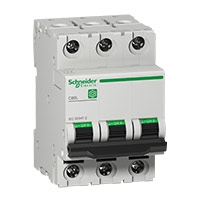 9 Series
Pact Series
Explore our Customer Stories for packaging machines
Sewtec: Packaging solution for pet food producer
See how Sewtec helped its customer upgrade their existing production line to deliver a scalable end-of-line packaging solution that boosts flexibility and productivity.
MG-Tech rises to the new challenges of the food industry
Find out how MG-Tech, the French leader in packaging machinery, uses PacDrive 3 and EcoStruxure solutions to rise to the flexibility and scalability challenges while optimizing space by 30%.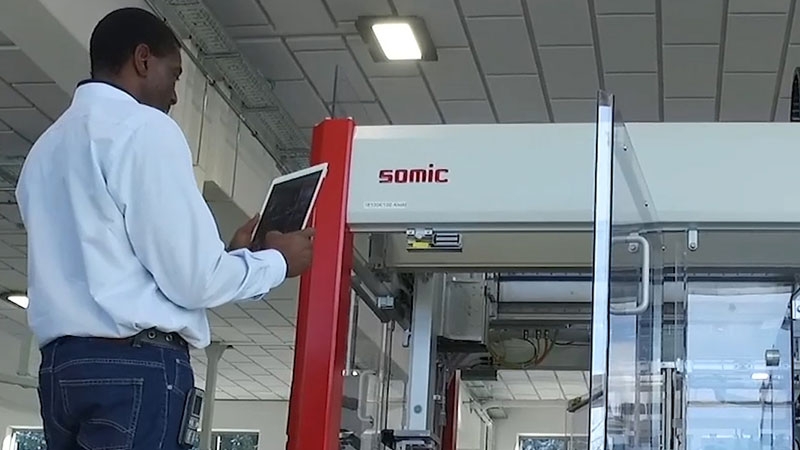 SOMIC: High-performance packaging systems
By integrating EcoStruxure Machine solutions, the innovative machine builder SOMIC delivers smart, high-performance packaging systems that provide twice the output with half the footprint.
Explore our latest insights in packaging machines
You might also be interested in:
Access mySchneider
Differentiate yourself in the marketplace and drive your business growth. Get easy access to the latest digital product tools, resources, business services, training sessions, programs, and more.
Share ideas
Continue the discussion with packaging and CPG professionals in the Schneider Electric Exchange Community.