Protect your facilities from unauthorized access.
Customer Success Story
Oleificio San Giorgio oil mill selects integrated multi-system solution to reduce costs and increase efficiency.
Find products and solutions
Track your entire operation to reduce company exposure in the event of quality issues.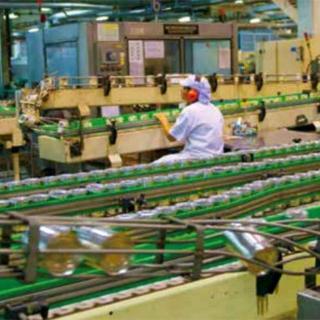 Customer story
F&N Dairies uses automation efficiently to improve tracking and traceability
Learn more
White paper
How to Optimize Clean-in-Place (CIP) Processes in Food and Beverage Operations
Read more
Customer Success Story
South African Breweries Limited uses Wonderware technology for tracking and reporting to deliver 360° view of production variables and generate meaningful reports on KPIs.
Find products and solutions
Mislabeling & Serialization
Ease product recalls and protect your brand from food fraud and provide consumers with the right information about your products.
Find products and solutions
Implement systems that natively support compliance with food safety regulations.
Find products and solutions
EcoStruxure™ Success Stories
Frequently Asked Questions
Start here for access to our Knowledge Base to get answers to over one hundred thousand questions online in seconds.
Documents and Downloads
Browse the Technical Library to find data sheets, production specifications and more.
Customer Care App
Download mySchneider app and get support on the go- anytime, anywhere. Get it today!
Thrive in the digital era with EcoStruxure
Discover how Schneider Electric leads a new world of energy with connected products, edge control, and apps, analytics and services.
Chat
Do you have questions or need assistance? We're here to help!