Search for jobs with us
Gender equality at Schneider Electric

We want our people — no matter who they are or where in the world they live — to feel they belong and are uniquely valued. That is how we drive innovation, engagement and high performance.
We believe that both men and women are critical to achieving gender equality and promoting women's empowerment. We commit to act as an "agent of change" and build a better world where gender diversity and equality are real.
100%
Leadership Commitment to UN Women's Empowerment Principles
42%
of Schneider Electric employees are women
3rd year
Bloomberg Gender-Equality Index
Meet our #SEGreatPeople in Tech
Janine

"In order for women to feel empowered and supported in their careers, I would like to see greater active involvement from senior management in Diversity and Inclusion. Let's not just talk the talk, let's walk the walk."

Laura

"I love to learn, and I've learned so much since I joined Schneider. The advantage of working in a company that is leading technology worldwide is that you get to be on the edge of developments, discoveries and projects."

Tyra

"I have always had a natural interest in electrical engineering. I found it would benefit me more to have an apprenticeship in comparison to other routes as this allows me to work in my desired field whilst gaining a qualification in it."

Sophie

"20 years ago, in Istanbul, Turkey, I was one of the 6 girls out of 100 students in my class, and my first professional experience was on a construction site – I'm an engineer."

Astri

"For me as a woman, I learned how to continue delivering success and moved forward in male-dominated industries. Leave the boundaries behind, dare to disrupt and finding a diversity of thought from different people are always on my agenda."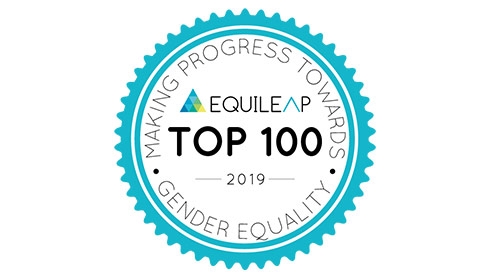 Top-ranked by Equileap
Bloomberg Gender-Equality Award
Financial Times Diversity Leader
International Women's Day
Annually, we celebrate International Women's Day at Schneider Electric all over the world.

Embracing different means welcoming people from all walks of life, ages and cultures. It also means calling out bias when we see it, as we are 100% committed to inclusion.
Flexibility at work
At Schneider Electric, we promote an inclusive work environment as we believe in a world where we are all #EachforEqual. Our inclusive Flexibility at Work Principles empower and meet the need of both women and men to manage their unique life and work.
STEM education for the youth
We engage girls and boys with STEM educational programs that value empathy, tolerance, inclusion and collaboration. We seek to awaken engineering vocations and break gender stereotypes especially associated with careers in engineering.
Employee resource groups
Groups of Schneider Electric employees with similar backgrounds, experiences or characteristics who share a common interest in professional development, improving corporate culture, and business results. These groups provide strategic support in areas including: business objectives, career development, inclusive culture, and community outreach.
Leadership training
At Schneider Electric we learn every day and believe that our employees' development is vital to our company's success. Our leadership development and people vision are vital to power Schneider's continuing transformation into a more innovative and digital company.
Mentoring opportunities
Leaders are coaches by developing, recognizing, and providing feedback to their teams. We encourage both formal and informal mentoring opportunities throughout the organization, whether is it a formal mentoring program or just having coffee with another team member or leader to gain more knowledge and insight.
Explore our specialized areas