Get ready to thrive in a rapidly changing world
In the Digital Economy, you need bold ideas and innovation to stay competitive. Our Innovation Summits, Days and Talks are all about preparing you to lead in this era. Our events and Innovation Hubs bring together the right people to discuss the latest trends and technologies. Together we are Powering the Digital Economy.
INNOVATION SUMMIT

Up to 3 days of powerful keynotes, strategy talks, and expert learning sessions to help you thrive in a the Digital Economy.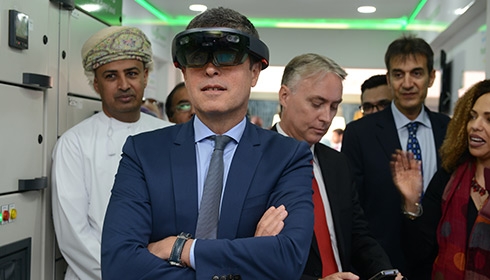 INNOVATION HUB
Visit showroom sites worldwide to discover our latest innovations.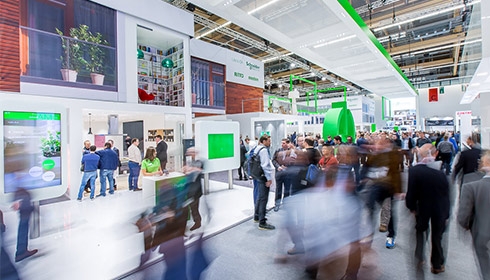 INNOVATION DAY
A 1-day innovation event packed with keynotes, strategy talks, and expert learning sessions.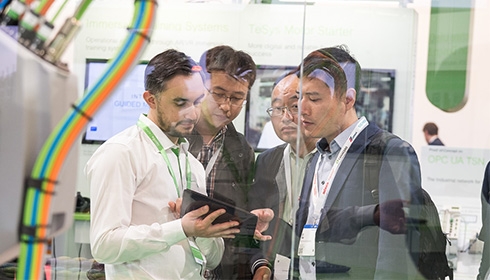 INNOVATION TALK
Attend exclusive innovation sessions and webinars with our experts.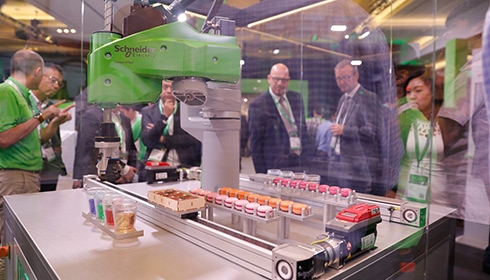 TRADE SHOWS
Meet our experts at trade shows worldwide and discover our solutions.
Elecrama 2020
January 18 – 22, Greater Noida, India
World Economic Forum 2020
January 21 – 24, 2020, Davos, Switzerland
Distributech 2020
January 28 – 30, San Antonio, US
Innovation Summit Manchester 2020
January 29, Manchester, UK
ARC Industry Forum 2020
Feb 6, Orlando, US
Light and Building 2020
March 8 – 13, Frankfurt, Germany
CERAWeek 2020
March 9 – 13, Houston, US
China Development Forum 2020
March 21 – 23, Beijing, China
Innovation Summit Paris 2020
April 2 – 3, Paris, France
Paris Marathon 2020
April 5, 2020, Paris, France
Bloomberg New Energy Summit 2020
April 20 – 21, New York, US
Hannover Messe 2020
April 20 – 24, Hannover, Germany
Innovation Summit North America 2020
June 3 – 4, Las Vegas, US
SPIEF 2020
June 3 – 6, Saint Petersburg, Russia
Innovation Summit Chengdu 2020
June 4 - 6, Chengdu, China
AVEVA World Summit 2020
October 19 – 21, Spain, Barcelona
Discover the Innovation Experience events
See highlights from our major events
Innovation Day Lagos Highlights 2019
We welcomed over 400 customers and partners who experienced the power of EcoStruxure in today's Digital Economy and exchanged ideas about the future of energy and automation.
Innovation Summit Barcelona Highlights 2019
Innovation Summit Barcelona is bringing together the latest innovation and leading-edge technology in energy management and automation with a highly-rated conference program to explore the most influential topics in our industry.
Innovation Days: Alliance 2019
More than 600 participants gathered in Paris to connect, collaborate, engage and digitize to better prepare for their digital transformation of industries journey.
Innovation Summit Prague Highlights 2019
600+ industry leaders from Poland, Czech Republic and Slovakia joined to discuss the latest trends in energy management and automation and learn how the digital transformation can lead to efficiency and sustainability.
Hannover Messe 2019 Highlights
Experience Hannover Messe 2019, the world's leading trade show for industrial technology.
Innovation Summit Moscow Highlights 2019
More than 5800 visitors joined Innovation Summit Moscow to discover the latest trends and explore the Innovation Hub showcasing modern technologies for measurable improvements in energy efficiency and sustainability.