ARGUS - Presence sensors
Flat and compact
Make a move towards energy Efficiency!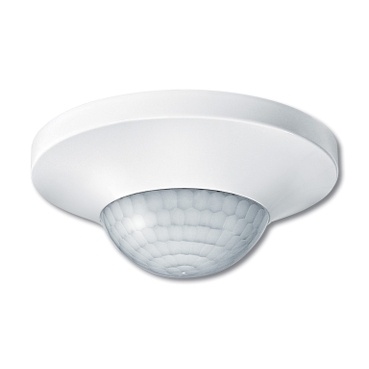 Features

Leveraging state-of-the-art infrared, ultrasonic, high-frequency or dual-technology capabilities, ARGUS ultra-sensitive presence sensors offer you the ultimate in reliable, efficient and cost-effective indoor lighting control.

The complete range includes the following references:

CCT551011: ARGUS presence Dual-tech, 1 channel
CCT551012: ARGUS presence Dual-tech, 2 channels
CCT551023: ARGUS presence HF, 2 channels
CCT552006: ARGUS presence DALI 230V, 2 zones, master
CCT555006: ARGUS presence DALI 230V, 2 zones, slave
CCT551003: ARGUS presence wide sense, 2 channels
MTN5510-1119: ARGUS presence master, 1 channel
MTN5510-1219: ARGUS presence master, 2 channels
MTN5510-1119: ARGUS presence master, 1 channel
MTN5510-1419: ARGUS presence master, 1-10V
MTN5510-1519: ARGUS presence master, DALI, 230V
MTN5570-1019: ARGUS presence slave

Accessory:

Side Controller: MTN5129-0319
IR Remote control: MTN880991, CCT556011, CCT556023, CCT556006, SAE-UE-MS-IR-WE
PL Expander: CCTDT5130
Surface-mounted housing: MTN550619

Benefits

Suitable for different lighting loads (LED, incandescent lamp, AC halogene lamp, LV halogene lamp, fluorescent lamp)
Combination of infrared and ultrasonic detection technologies
High-frequency detection for high bay applications
Simple programming by infrared remote controller
Dual loading
Measurable energy savings

With the installation of presence detectors, the energy efficiency class B of the ENPD (Energy Performance for Buildings Directive) can be reached. This class certifies high energy savings of buildings, from which inhabitants as well as operators or building owners benefit.

Applications

Constant light control of open space rooms: Improve the comfort of occupants and save energy by achieving a constant lighting level in the office. By the DALI or 1-10 V detectors it is possible to increase or decrease the lighting level in proportion to the natural brightness saves energy and is thus cost-efficient. A high level of convenience and efficiency is thus provided for large spaces like open space office rooms, entrance/sport halls, classrooms or cafeterias.

Light and ventilation control in office rooms: Improve the comfort in the workplaces and save energy by controlling light and heating in the office depending on whether a room or area is being used. Combined light and ventilation control means double efficiency and thus optimizes the energy costs considerably. This solution also provides a high level of efficiency for facilities like rest rooms or sport halls.

Light control of corridors with master and slave connection: Optimizing the time of lighting in the corridor to save energy by creation a master and slave detector line. Units are connected via a single core 230V cable. Depending on the external brightness, the light will be switched on or off automatically, so the corridors will always be sufficiently lit when people move around. This flexible and quick way of installation is especially easy to apply in commercial/public buildings like offices or hospitals.