Modicon

M258
42 to 2400 I/O, 0.022 µs per Instruction
Part of Modicon
30% saving time in assembly, wiring and commissioning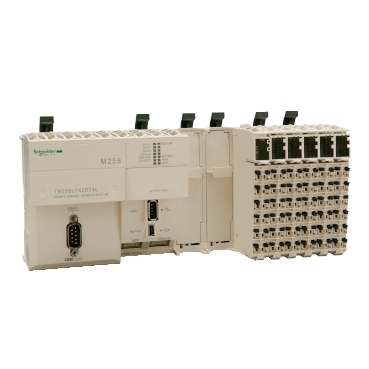 Features

Performance, openess and flexibility
Thanks to a performant CPU (22ns/inst), embedded communication ports as Ethernet & CANopen master and advanced built-in features as data logging, WebServer and FTP server.



Benefits

Just incomparable

Compact and totally expandable, the Modicon M258 Logic Controllers are destinated to the machine builders (OEMs) by offering performant solutions in terms of speed control, high speed counting, motion and communication networks. It has been designed in order to satisfy the market requirements in terms of simplicity of installation and evolution.