Decor
Switches and sockets with style and colors that inspire ambiences
With its clean and contemporary style, Decor is a complete range inspired from the latest architectural and interior design and color trends.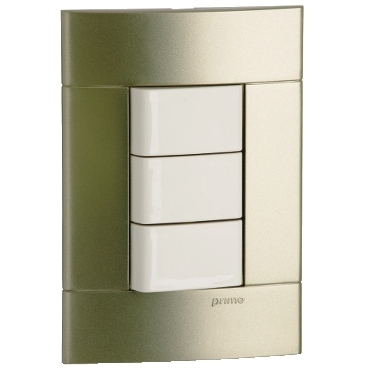 Features

Decor is a switches and socket outlets range with intelligent design and smart features.

Perfect fit for 4x2"and 4x4" box standards
UV protection (to protect against fading by ultraviolet rays)
Modular technology
For either flush-mounted or surface-mounted installation with no visible screws
Socket-outlets with child-protection
Exclusive Microban® protection, international leader in antibacterial technology.

Cover Frame Colors

Pure White
Saara Ivory
Dark Silver
Artic Silver
Olimpia
Onix

Module Colors

Pure White
Saara Ivory
Graphite

Benefits

Intelligent design brings style to classic or modern environments.

With its clean and contemporary design, the Decor range has 6 cover frames colors from matt to metallic shades combined with 3 colors of modules allowing a variety of combinations inspired in the architectural and decoration tendencies.

The Decor range includes:

Fan speed control: allows adjustable fan speed, saving energy
Dedicated card switches: convenient and safe lighting control through a card, saving energy.
Digital dimmers: enables load control through common push buttons
Presence detectors: turn on light by detecting presence avoiding energy waste
Safety Standards: keep your peace of mind with products that developed in accordance with local and global safety standards.

Applications

Decor range was designed for a wide range of applications in many segments, such as :

Residential
Residential and commercial buildings
Offices
Hotels
Hospitals
Schools
Tertiary segment

From classical electronic functions like lightable switches, movement detectors, lighting dimmers or movement detectors, to highly evolved functions like USB chargers and card switches, Decor is complete for any kind of needs.