Exxact
The most comprehensive wiring device range on the Nordic market
The Exxact wiring device range is available in a vast array of functions and options and is easy to install. Exxact offers wiring device solutions that meet the needs of the most basic apartment, right up to the most luxurious hotel.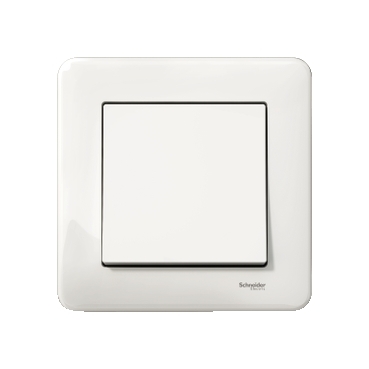 Features

Exxact offers a wide and complete range of functions, designs, colors and materials from standard to high-end segments, designed for fast and easy installation, perfect final design result and easy to upgrade.

Exxact is based on the global 55x55mm platform with maintained focus on respecting the Nordic installation habits.

Exxact inserts are available in three base colors:

White – high glossy surface
Anthracite – painted silk glossy surface
Metallic – painted silk glossy surface

All inserts can be combined with any of the design frames.

Exxact Primo: The all-round frame with a modern shape. Available in 1 to 5-gang frames and in matrix combinations with removable bridges for bigger products.

Exxact Design: With a transparent front frame, easily removed for endless design options. Delivered with color inlays to match the interior design. Easy to create personal designs via the web-tool Mix&Match. The frames can also be equipped with a light to get an even more fashionable look.

Exxact Solid: Ideal for high-end living and in offices and hotels.

Exxact Basic: Suitable for tertiary applications and for surface mounting. Available only in white. Exxact Combi: A flexible frame, to be used together with the diagonal double socket outlet.

Benefits

A new and innovative installation technique with more than 250 functions covering all needs for homes and buildings:

Wiring devices: switches, socket-outlets, surface boxes etc.
Control: Stand-alone electronics, wireless and KNX
Network connectivity: LexCom, Keystone, telephone outlets etc.
Lighting control: dimmers, movement detectors, wireless etc.
Climate control: thermostats, roller blinds, KNX etc.
Comfort: Stand-alone electronics, wireless, KNX etc.
Safety and security: timers, socket-outlets with integrated features
Energy efficiency: KNX, movement detectors, thermostats etc.
Hotels & Hospitals: key-card switch, illuminated info signs, call-system etc.
Four-in-one concept: the same insert can be used for both flush IP20/IP44 and surface IP20/IP44 mounting.
Insert and frame can be ordered separately to reduce waste and stocks
Easy to upgrade to other designs, colors and materials
Environment friendly, fully respecting the RoHS

Applications

Exxact is a wiring device range suitable for applications from residential living areas to buildings like offices, hotels and hospitals.

Exxact is prepared for all kind of installations and environments - flush or surface, IP20 or IP44.