Sepam Series 80 NPP
Protection Relays for Critical Power Applications
Each dedicated to a single application: S80, S81, S82, S84, T81, T82, T87, M81, M87, M88, G82, G87, G88, B80, B83, C86. A ready to use Sepam series 80 NPP includes: One base unit NPP, two 20 pin connectors, one current, two current or one current and one voltage connector (depending on the application), one memory cartridge, one application, one operating language, one Logipam firmware option, one TCP/IP option, optional modules, communication interfaces or core balance CT.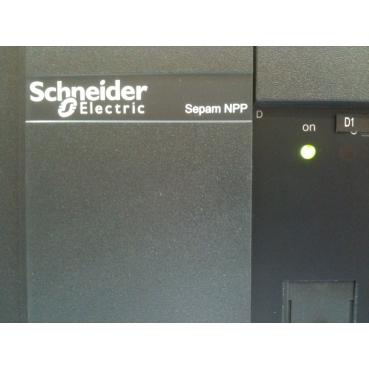 Features

The Sepam series 80 NPP is designed, manufactured and tested to fulfill the maximum possible functional safety level reachable by a Sepam relay.

Completly manufactured in Schneider Electric's own plants, Sepam NPP series has complete traceability from the electronic component to installation.
Advanced testing procedures are implemented in order to be compliant with the reference of the safety devices used in a nuclear power plant : RCCE.

Sepam serie 80 NPP offers all the applications of a standard series 80 but with dedicated firmware and hardware conforming to these standards.

Contractual warranty: 2 years

Benefits

With the Sepam series 80 NPP, reduce the human and financial risks.

If you are using Sepam serie 80 you know that it is already a reference in terms of reliability and maintenance.

By chosing the SEPAM NPP series, you are choosing ultimate firmware stability.
With our experience of protection and process traceability, you are able to relax, knowing that your device has complete traceability and support for many years to come.

Applications

SEPAM NPP Series is applicable in all the applications where the safety or the availability of the energy is absolutely critical. More specifically for Nuclear power plants, Oil & Gas and Petrochemical plants.