Villaya Solar Street Lights
Solar Street Lighting solutions
100% autonomous LED solar streetlight, from 1600 to 6400 lumens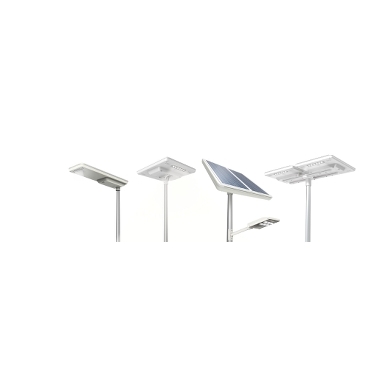 Features

Patented smart energy management: BMS smart electronic card (energy management, battery charging, smart lighting management)
Affordable quality and high technology
Optimized thermal management
Tiltable LED module: tilt from 0° to 30° with 10°-steps
6-years warranty
Optional motion sensor (increase the lumen intensity for 30 seconds when movement is detected)

Benefits

LED solar streetlight: stand-alone product, no electricity bill and no grid connection.
Very long lifetime: innovative high heat resistance NiMH battery & intelligent lighting management.
Lighting service all night long: enhance personal safety, economic and social activities.
User friendly: Plug & Play and All-in-one concept, easy installation.
Connected product: Bluetooth enabled for product registration, remote monitoring, troubleshooting, and lighting profile management.