Evolis
MV Vacuum Circuit Breaker up to 24 kV
MV vacuum circuit-breaker for fixed or withdrawable in cradle applications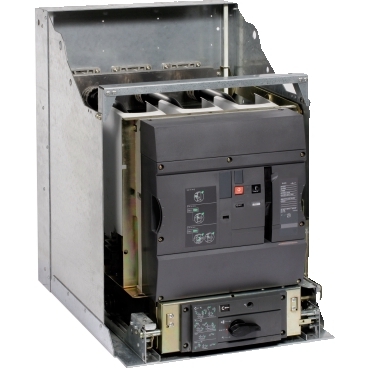 Features

Circuit-breaker range from 7.2 to 24 kV

fixed, withdrawable in cradle, frontal or lateral versions
optimised width to facilitate cubicle integration through four phase-to-phase distances
rated current from 630 to 2500 A
short-circuit current from 25 to 40 kA

Option:


Electrical operating mechanism.
Keylock for locking the circuit-breaker in open position.

Range associated with switchboard components:


Multi-performance current sensors, LPCT.
Earthing switch.

Please Note:
Evolis 40 kA performance is stopped.

Benefits

When trust guides your steps

The Evolis circuit-breaker associated with a set of components and design tools forms a complete offer to building customised MV switchboard. The Evolis range brings

peace of mind

to our partners, the panel builders.

Applications

Operation and protection of networks from 7.2 to 24 kV in public, industrial or tertiary distribution.
Either new or renovation installations.