Electrical enclosures for demanding environments
Shelter your electrical equipment in controlled, secured, qualitative, and protected operating conditions. From small boxes to large floor-standing cabinets, Spacial and Thalassa electrical enclosures suit all applications in industry or infrastructures. In addition, ClimaSys thermal protections keep inside temperature and humidity under control to maximize lifespan of all embedded electrical and electronic components.
Benefits of Spacial and Thalassa
Protection
Keep people, controls, and electronic components protected in all environments.
Flexible solutions
Wide range of products and accessories, customization services to fit any need, easy-to-install system.
Thermal management
Process reliability and operating efficiency thanks to control over temperature and humidity inside automation and control panels.
Discover our solutions
Spacial steel cabinets
Indoor non-clean industrial environments
The industrial environment of mechanical plants is particularly demanding when it comes to protecting electrical and electronic components from dust, oil splashes and shocks. Such ambient conditions require enclosures suited to the application and easy to implement.
Discover Spacial steel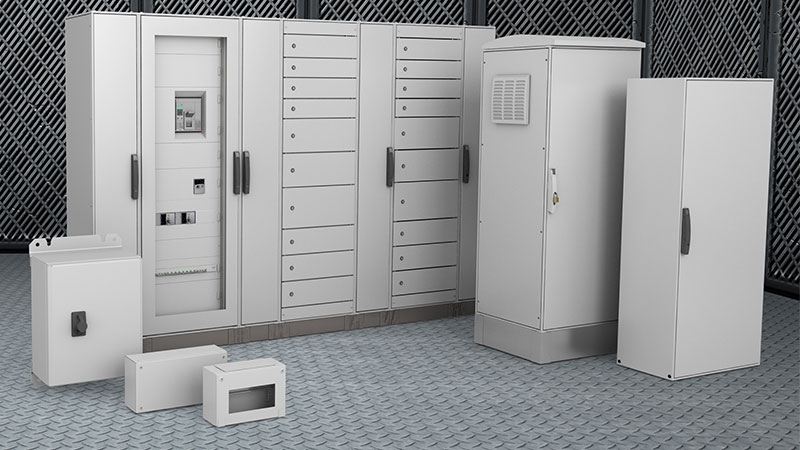 Thalassa enclosures : ABS, polycarbonate and fiberglass-reinforced polyester
For infrastructures and industrial environments
Lightweight and corrosion-free, Thalassa insulating enclosures withstand harsh conditions, and are suitable for outdoor use.
Discover
ClimaSys
Thermal management components
Cooling, airing, ventilation, and heating, ClimaSys embeds a large range of products and software to ensure the optimal climatic conditions inside your power switchboards and control panels.
Discover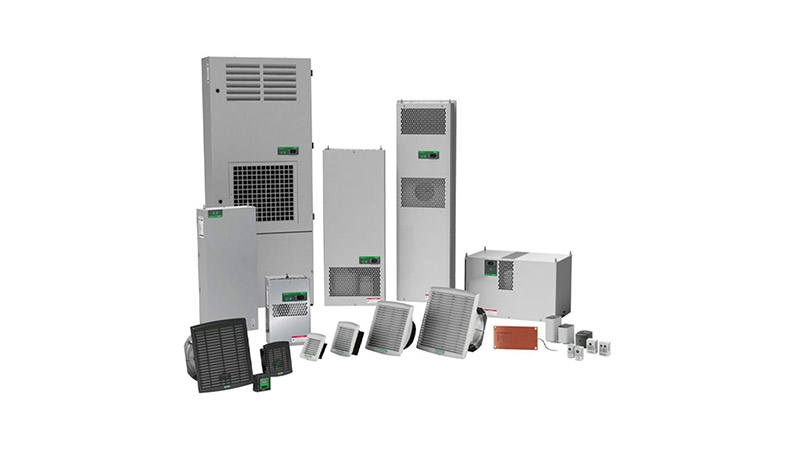 Spacial-Thalassa customization services
Enclosures prepared to your own specifications
Save your wiring operators' time from enclosure preparation tasks. Secure execution quality thanks to powerful industrial equipment. Specify customizations online and get them delivered shortly, or work with dedicated experts to find your way through numerous advanced customizations.
Software suite: be more efficient in your enclosure-related jobs
From design to maintenance, our software suite and CAD libraries come along with enclosures to enhance your performance throughout the project lifecycle.
More help for your work with Schneider Electric enclosures