Digitized modernization is the new normal for business continuity
As critical infrastructure ages, it is more likely to fail. We can help extend the life of your critical equipment with our exclusive ECOFIT solutions. Avoid major shutdowns by proactive and predictive maintenance and reach a new level of risk management.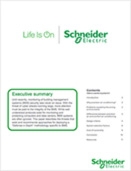 How to digitize MV and LV switchgear
Unlock stronger business continuity by modernization of connected MV and LV switchgear.
Build smarter electrical substations
Learn about a variety of advantages with modernization solutions that equip substations with sensing technologies and connected digital features.
Download the white paper
Ready to order?
Start your sales inquiry online and an expert in your location will connect with you.