Asset lifecycle services covering every step of your project
From planning and inception to modernization, we help ensure optimal technical and business performance. Our field service engineers combine 30+ years of manufacturer-level experience with the latest technology to bring innovation to every level of our offer, and every step of your project.
Our experts are your dedicated partners, analyzing your current situation/challenges, understanding your goals, and designing the right solution to extend the availability, performance, and efficiency of operational systems and assets.

The Healthcare Guardian

Monitoring the performance of healthcare equipment.
Convert plans into reality with a wide range of products and software to simplify design and installation, extend equipment life, keep employees and equipment safer, and increase system efficiency and reliability.

Maximize the availability and productivity of your facility and operation while controlling costs and keeping staff and equipment up to date.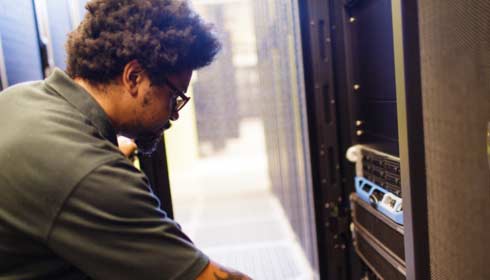 Maintenance Programs add real business value
Have a plan in place to minimize equipment malfunction, and service interruptions to business operations.
We provide full visibility into installed equipment and systems to reduce risk and improve solution performance and reliability.

The smart aquarium
The story behind Shedd Aquarium, a smart, sustainable facility that connects people to animals.
Schneider Electric helps define and implement the best solution evolvement to increase performance and flexibility while controlling the costs of an aging infrastructure.

Greater than the sum of its parts

The Edge, Amsterdam 

This net zero energy building uses IoT connectivity to maximize comfort and energy efficiency.
Contact a representative today!
Get in touch with our experts for support at any stage of your project and to schedule a service that meets your needs.