Select the optimal Data Center Design for your needs
Every data center project comes with its own unique parameters and requirements, so it's necessary to identify the best-fit data center design for your facility to operate efficiently.

To select the right data center design, you'll want to understand key attributes and performance characteristics. Resources like data center reference designs are available – simple to compare and contrast design alternatives.
Why use data center reference designs?
Reference designs are high level, conceptual plans for data center physical infrastructure systems. They enable rapid and accurate early planning decisions making it possible to move into the detailed data center design phase more quickly and with confidence. Documentation includes a summary, electrical one-lines, piping diagrams, floor layouts, and an equipment list.
Reference Designs

Browse the designs then compare and select the best design for your data center needs.
Advantages of Reference Designs
Learn what reference designs are, and how they can be used to simplify your projects.
Customer Feedback on Designs
See how our customers and partners are benefiting from reference designs.
Optimize your Data Center
Lego has remained ahead of the market curve by producing millions of plastic blocks that all fit together. With a similar strategy, reference designs let you decide what works best.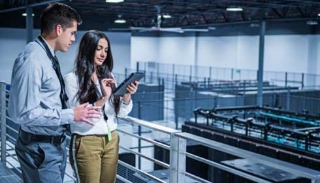 Build Better Data Centers Faster
Reference designs help cut the time it takes to add capacity, without sacrificing quality.
Data Center Design Overview

A helpful overview of Schneider Electric Data Center Reference Designs.