Power Monitoring and Control
Electrical power metering and energy monitoring, power meters, energy meters and power monitoring software for power monitoring, and energy management. Our power monitoring methods combine power quality meters with electricity monitoring devices to promote the power quality meter functions while enhancing the visibility of electricity usage meter capabilities. Coupling our power monitoring equipment with our award-winning power monitoring software guarantees a user the most advanced indication of the in-depth details of the electrical network.
PowerLogic ION Enterprise V5.6
Power management software. Power management software for energy suppliers and consumers
View Details
EcoStruxure Power Monitoring Expert
Energy supply management software for large sites. Award-winning EcoStruxure Power Monitoring Expert is designed to help power-critical and energy-intensive facilities maximize uptime and operational efficiency
View Details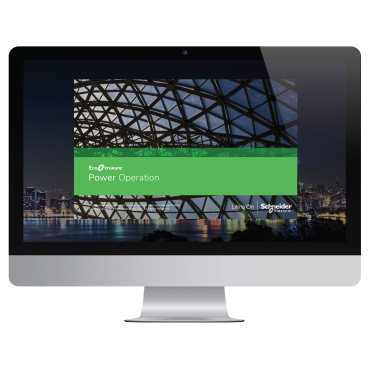 EcoStruxure™ Power Operation
Energy supply management software for electro-intensive sites (formerly EcoStruxure Power SCADA Operation). No matter the size or complexity, every part of your electrical system needs to provide reliable power, 24/7. Your team needs continuous visibility into every risk, and the ability to react immediately.
View Details
EcoStruxure™ Power Advisor
Digital services to optimize energy supply performance in large sites. A proactive, analytics-based service for your power management system, delivering optimized performance and power reliability.
Part of EcoStruxure
View Details
Collect, scale and log readings from a numerous connected devices and deliver information via integrated communication gateways. The Remote Terminal Unit (RMU) is an intelligent, web-enabled metering device that is ideal for the combined metering of water, air, gas, electricity and steam (WAGES). Obtain a comprehensive view of energy consumption and enable energy efficiency actions at a simple and cost-effective serial-ethernet connectivity.