PowerLogic smooths the power supply, protects the network, the installation and the operator by improving the power factor and hence the quality of the power. It also allows for remote control of equipment and the monitoring of its performance and condition in real time.
PowerLogic

ION

Power monitoring and advanced power

Explore our advanced range of accurate power quality meters, designed to meet the growing demands of your power network.
PowerLogic ION9000
Advanced power quality meets unparalleled innovation
PowerLogic Power Quality Meters ION8800
IEC/DIN rack-mount meters for utility network monitoring
PowerLogic

PM

PM8000, PM5000, PM3200, PM2000 power meters

Gather insightful power and energy data. Reveal and understand complex power-quality conditions. Identify under-performing electrical assets and utilise millisecond time stamping to analyse sequences of events. Identify the root cause with patented disturbance direction detection.
PowerLogic

PFC

PowerLogic PFC components allow panel builders to build a complete Power Factor Correction solution with tested and validated component combinations and design guidelines. Our offers include LV PFC Capacitors (VarPlus Can), tested to the most stringent safety standards in the industry, ultra-low loss LV PFC Detuned Reactors and PowerLogic PFC Controllers enabling advanced intelligence, control and connection to EcoStruxure edge and cloud offers. PowerLogic PFC components remove utility penalties to lower operating costs and provide quick ROI, typically in 6 to 18 months.
PowerLogic PFC Capacitors
LV aluminium can capacitors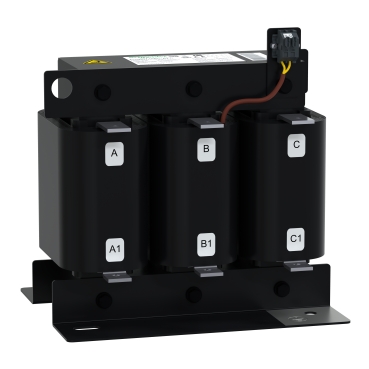 PowerLogic PFC Detuned Reactors
LV inductances
PowerLogic

PowerTag

Monitor it, secure it, tag it

PowerTag is a range of wireless energy sensors and control modules that can turn any new or existing panel to a connected panel allowing real-time monitoring and control of electrical installation remotely.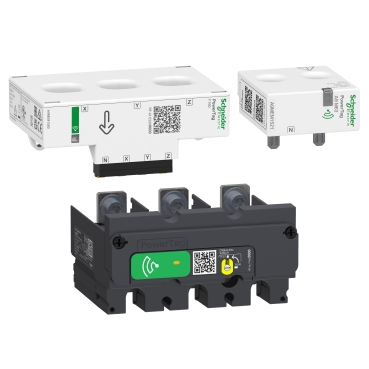 PowerLogic™ PowerTag Energy Sensors
Wireless energy sensor
PowerLogic

Easergy Relays

Protection relays

IoT-connected protection relays, monitoring and control devices that enable smart energy transformation. Designed to meet strong requirements on reliability and safety with a complete set of protection for HV and MV applications.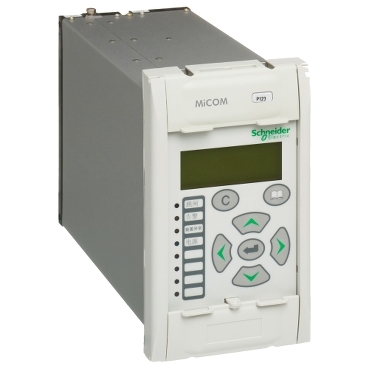 MiCOM P120, P121, P122, P123, P125, P126 and P127
3 Phase Overcurrent and Earth Fault Protection Relays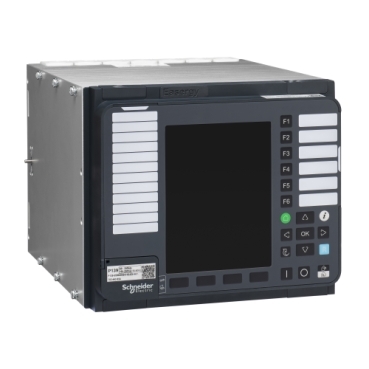 MiCOM P13x
Feeder Management Protection Relays and Bay Control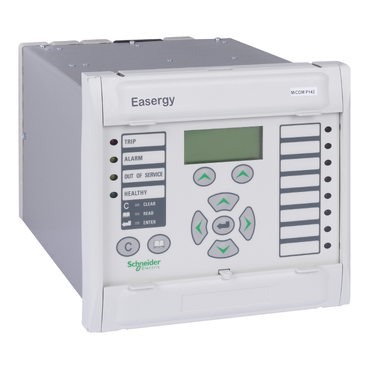 MiCOM P14x
Feeder Overcurrent Protection Relays for complete Feeder Management in transmission & distribution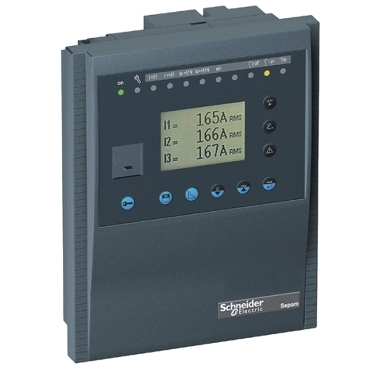 Sepam series 40
Protection Relays for Demanding Applications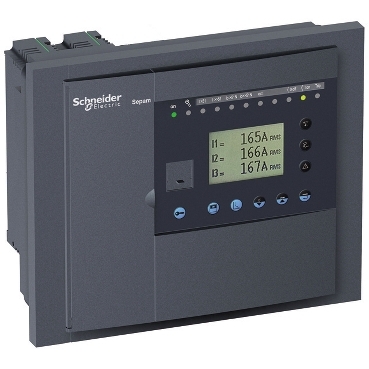 Sepam series 60
Protection Relays for Complex Distribution Systems
Sepam series 80
Protection Relays for Custom Applications
mySchneider app
Access our mobile catalogue, 24/7 support as well to expert help and tailored services on the go.
Chat
Do you have questions or need assistance? We're here to help!