Give every room its own story with personalized designs
AvatarOn series features an edgeless, frameless cover design architected as a perfect union of form and function. The one-hand snap on cover removal allows for quick and easy changes at any time to satisfy ever-changing aesthetic tastes. This flexibility allows users to match their switch to any home decor style, giving every room its own story.
AvatarOn. Your Space, Your Choice.
From form to function, the AvatarOn series exemplifies Schneider Electric's unique design concept of customization and personalization for your lifestyle.
Award-winning Design: Ingenious Beauty
AvatarOn gained the international recognition for its innovative design and quality excellence and was awarded the iF Design Award in 2017, one of the world's most authoritative and reputable industrial design awards.
The revolutionary switches can be fitted with a wide variety of changeable covers or customizable covers, giving AvatarOn the flexibility to integrate easily with any decor styles, meeting all aesthetic needs.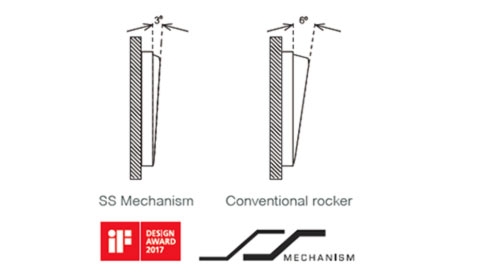 AvatarOn Launching Event
The launch event of Schneider Electric's AvatarOn was full of excitement, discovery and great moments. Here are a few highlights from the event, all packed in this short video. Watch and relive the moments on having an Art in Your Home
Chat
Do you have questions or need assistance? We're here to help!