Deliver and sustain high-performance businesses and buildings with best-in-class technology and support. Schneider Electric helps you gather data to optimize interior environments and overall operational systems in any building.
EcoStruxure Building Advisor

See how EcoStruxure Building Advisor provides a real impact on operating costs, occupant comfort, and asset value throughout the lifecycle of a building.
EcoStruxure Building Operation
Today's smart buildings require simple integration across systems, access to the latest IoT devices and comprehensive safety solutions. With an open and secure software integration framework, EcoStruxure Building Operation allows collaboration across complex third-party systems to create truly innovative custom solutions. It supports standard open protocols, and includes BTL certifications across the system's SmartX hardware and software. This helps integrate connected products and create future-ready buildings.
EcoStruxure Building Operation

Get more information about EcoStruxure Building Operation today.
The Connected Room Solution
Create the room of the future with a connectivity hub that improves building efficiency and delivers a personalized occupant experience. Built on the SmartX IP Controller - RP-C, a modular BACnet/IP room purpose controller, the Connected Room Solution offers a flexible architecture and delivers engaging environments with personalized comfort and increased operational and energy efficiency. Easily integrate with IoT devices, a requirement in today's connected world, while future-proofing your investment with an infrastructure that will grow with you and adapt to building tenants' changing needs.
EcoStruxure Energy Expert
EcoStruxure Energy Expert is an embedded software module that enables energy usage to be monitored, measured and optimized in the same system as HVAC, lighting and fire safety. It is designed specifically for non-electrical experts in buildings with non-critical power needs.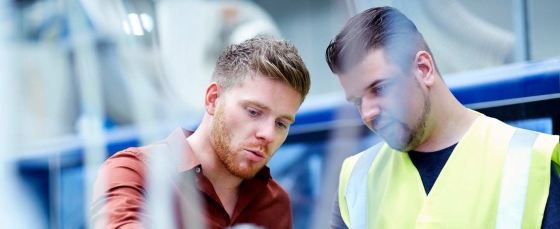 EcoStruxure Energy Expert

Improve energy usage and accountability, while ensuring power availability and increasing power quality. Enhance your building's performance throughout its life cycle.
EcoStruxure Security Expert
Protect your building occupants and assets with this integrated role-based physical access control and intrusion detection solution that unifies your building's security infrastructure and management systems into an easy-to-manage, single platform that enables faster, more efficient, and potentially life-saving decision making.
Your first defense in building security

Protect your building occupants and assets with an integrated physical access control and intrusion detection solution that unifies your building's security infrastructure and building management systems.

EcoStruxure Building Brochure

Read the EcoStruxure Building e-brochure and future-ready your building with the latest features and advanced technologies.

Responsible GROWTH

Read about Digital Realty's growth without limits and learn how we help monitor and control facilities, anywhere in the world.

Strategy Talk

Buildings Re-Invented

Listen to EVP Laurent Bataille discuss the future of smart buildings.
Connected products are an integral part of EcoStruxure Building, Schneider Electric's open innovation platform for buildings. Inclusive of valves, actuators, sensors and cabling management solutions, connected products help ensure optimal performance and comfort.
Actassi

Structured Cabling Solutions

Get simple installation and ease of engineering deployment with our single source for your BMS and network cabling needs. Our physical network infrastructure solutions offer simple, reliable, end-to-end scalability that enable IT efficiency.
Frequently Asked Questions
Easily find and share the answer you are looking for from our online FAQ service.
Documents and Downloads
Technical Library to find data sheets, product specifications and more.
mySchneider app
Download mySchneider app and get support on the go – anytime, anywhere. Get it today!
Chat
Do you have questions or need assistance? We're here to help!