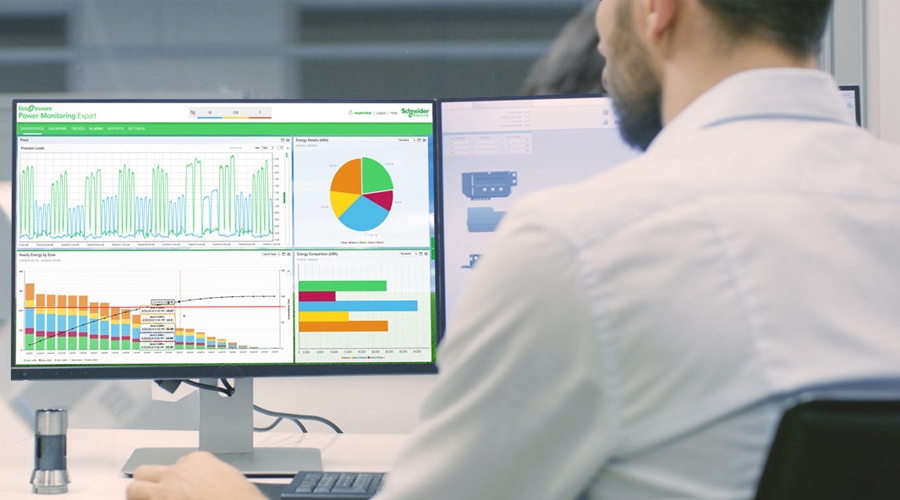 Power and Energy Meters
Stand-alone or embedded meters measure, collect, and deliver essential data from key distribution points across your entire electrical network. From basic to advanced, our meters allow you to gather accurate power and energy data, giving you the visibility and control you need.
See our power and energy meters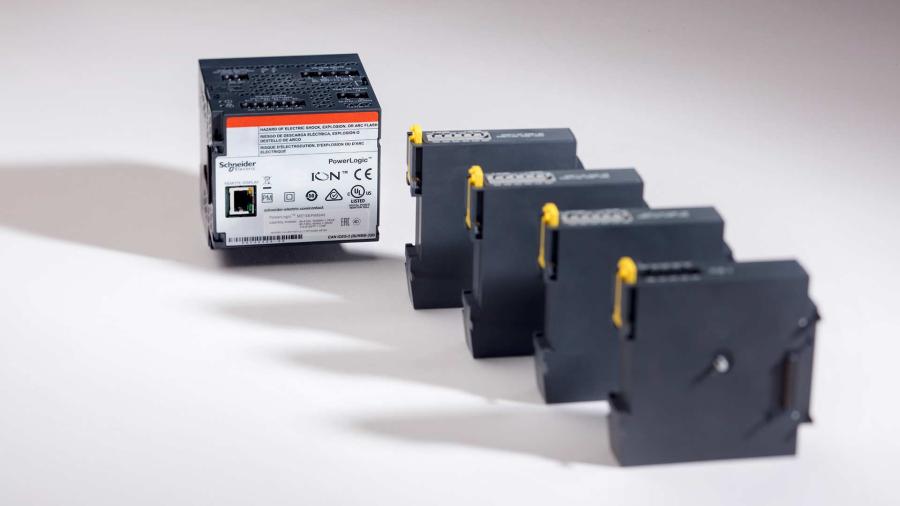 Choose the right meter for your application
Integrated Power and Energy Management Software
Turn power and energy data into actionable information. Our EcoStruxure power and energy management software provides a layer of intelligence across your entire enterprise to help you manage, analyze, and control critical energy for virtually any industry. Benchmark normal operations, monitor real-time conditions, isolate problems, and reveal trends, all from a user-friendly dashboard.
Explore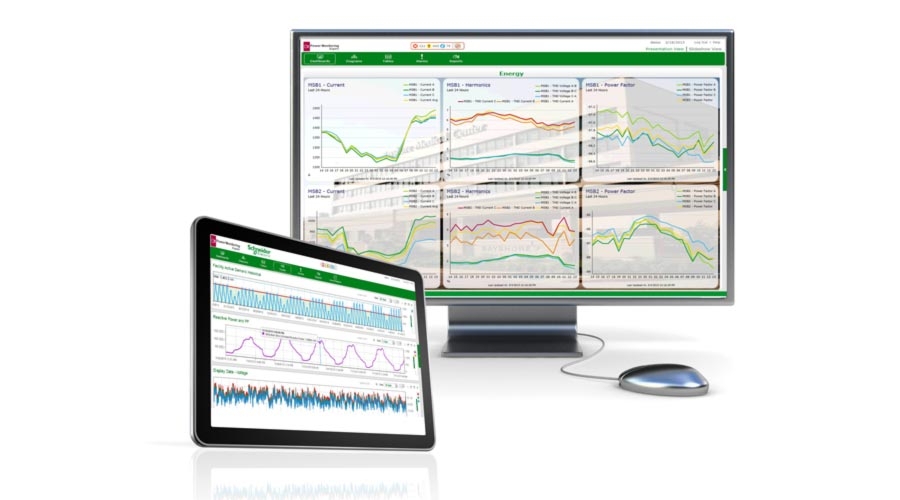 Real-time Monitoring
Real-time monitoring, alarming, and power quality information provide root cause analysis to help you avoid critical conditions that can cause equipment failures and downtime.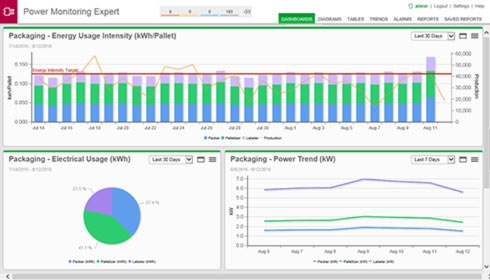 Power Analytics
Intelligent analytics enable you to discover power quality issues, uncover savings, and maximize power reliability and capacity, Choose from pre-engineered or customized options.
Energy Management
View and track energy usage, uncover savings, and optimize equipment operation. Improve energy efficiency and reduce costs.
EcoStruxure Power Advisor Digital Service Plans
Now you can increase facility reliability, extend equipment life and improve energy performance without spending any time doing it! EcoStruxure™ Power Advisor Digital Service Plans are designed to provide maintenance, support and improvement services for your power management system. Now you can easily manage your electrical system and keep your operations running smoothly without needing extra time or man-power to do it. With our advanced analytical tools and dedicated experts, we can help you to not only detect hidden problems, but to solve them.
Learn more about EcoStruxure Power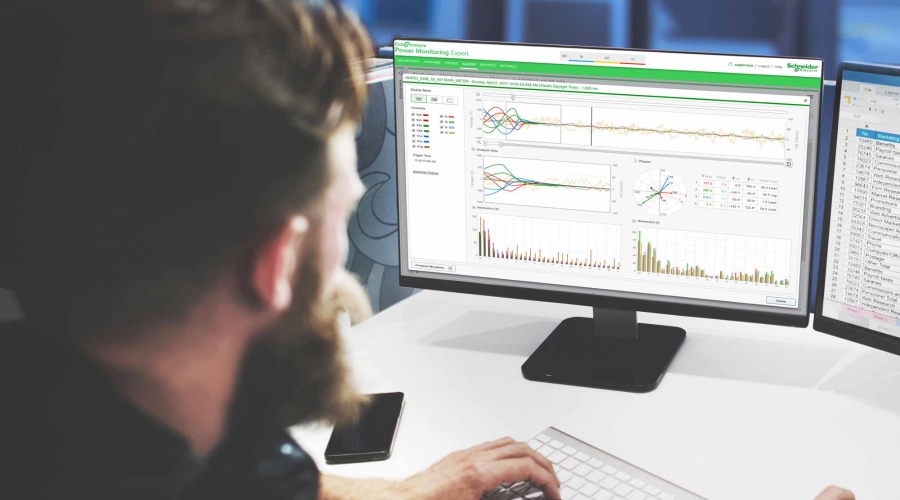 EcoStruxure Power Monitoring Expert
Optimize performance, help prevent power failures, and increase efficiency with EcoStruxure™ Power Monitoring Expert software. This complete, interoperable, and scalable power management software solution enables you to optimize your power distribution infrastructure, maximize operational efficiency, and improve your bottom-line performance.
Learn more about Power Monitoring
The Critical Issue of Power
Power is critical for any facility but sometimes taken for granted. Learn how EcoStruxure™ power management solutions can help you avoid equipment and processes issues, maximize reliability and efficiency, and improve your bottom line.
Identify Power Issues
Learn how a hospital used ION technology of power meters to correct power issues and avoid equipment and facility shutdowns.
Reliable, Efficient & Safe Power Distribution
Download the white paper to learn about new technologies to digitize your power distribution.
Download the white