ARGUS - Twilight switches
Light-sensitive switches
Light-sensitive switches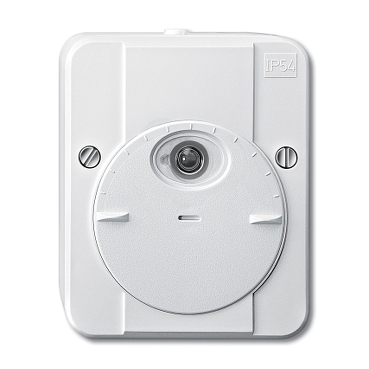 Features

The ARGUS light-sensitive switch range comprises two types :
- With switching relay:
MTN544819 polar white
MTN544894 light grey
- Without switching relay:
MTN 544829 light grey


230 V AC
Waterproof surface-mounted device with impact-resistant housing
Reinforced relay (max. switching current: 230 V AC, 10 A, cos = 0.6)
High sensitivity to light
Large wiring compartment

Benefits

Light technology which turns on!

ARGUS

light-sensitive switches

allow you to be particularly energy efficient, wherever and whenever you need light for a certain period of time (for example at night and in dark places). With the help of light sensitive sensors and your individual presets, they will switch lighting on and off automatically.

Applications

ARGUS light-sensitive switches ensure reliable outdoor lighting and reduce costs
For example:

On company premises
In car parks and petrol stations
In front of galleries and shop windows
For path lighting
For lighting of entrances

Efficient and safe – energy saving with comfort.