Cary CHAN
Executive Director
Hong Kong Green Building Council
Biography
Ir Cary Chan, JP is currently the Executive Director of Hong Kong Green Building Council (HKGBC) and assists HKGBC Board of Directors in formulating strategic direction of the Council.

Cary played a key role in establishing the HK BEAM in 1995 as well as Memorandum of Collaboration in 2018 with the Government of HKSAR and major organizations to promote retro-commissioning in the Greater Bay Area.

Prior to HKGBC, Cary worked at the Swire Properties Limited for 30 years. He is a revered researcher in his field and has 25 papers in his name. He has won multiple international awards, including Client of the Year - Low Carbon Operation Award by the Chartered Institution of Building Services Engineers in 2010.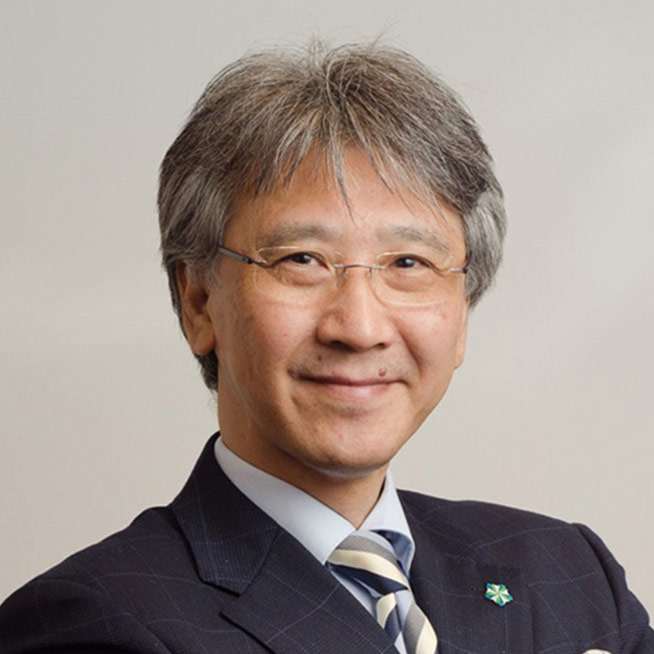 Matthew CHAN
Associate Director
ARUP
Biography
Matthew Chan is considered by his peers as a seasoned professional who has strong interdisciplinary thinking capabilities to meet complex and large scale project needs. Currently associated with Arup as Associate Director and Mechanical Skills Network leader in East Asia, Matthew leads the Science & Industry business and is responsible for industrial development to provide all around services in the region.  

Mathews has over 26 years of experience in design and coordination of several critical projects related to data centers, mission critical facilities, laboratories, R&D center, pharmaceutical complex, waste treatment plant, railway stations, among others. He holds great expertise in planning for MEP fitout and utilizing leading design tools to optimize operation efficiency.
Raymond Chan
General Manager – Technical
New World Development
Biography
Raymond Chan is a chartered engineer and a registered barrister who is based in Hong Kong. With more than 30 years' experience in the engineering and management fields, his expertise covers various disciplines of the engineering industry including building services, power generation, oil and field, automobile, and renewable energy etc.  

His career naturally transitioned into management roles, where Raymond managed various companies in Hong Kong, Macau, Mainland China and Southeast Asia. He is currently the general manager at New World Development Company Limited. For the past six years, he has been overseeing all technical matters associated with projects managed by their property management team in both Hong Kong and China.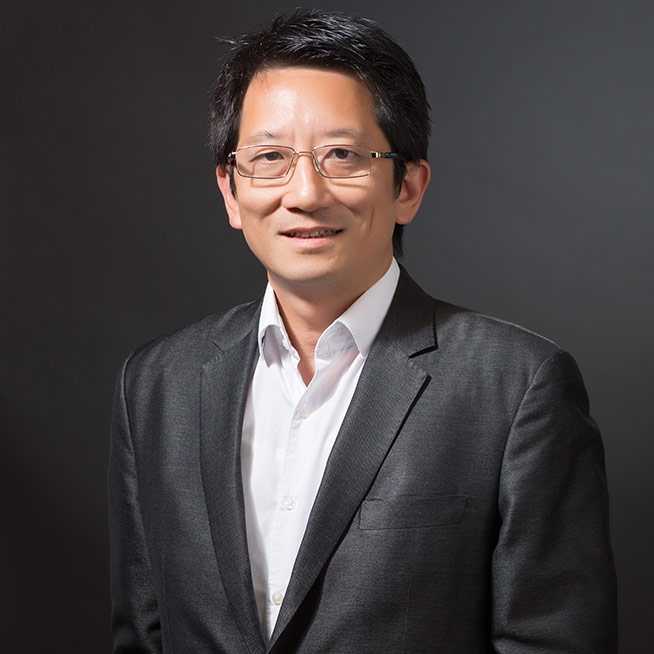 Wilson CHAN
Managing Director
Building Engineering (MEP), AECOM
Biography
Chan Hau Wing Wilson, a veteran in accomplishing major infrastructure projects, is the Managing Director of AECOM Building Engineering (MEP). Throughout his illustrious career, Wilson has built metro & railway, passenger terminal and mega scale commercial buildings in several countries across Middle East and Asia Pacific.  

At AECOM Building Engineering, he is responsible for integrating green building initiatives with major construction projects, including SkyCity of Hong Kong International Airport and the Cingleot Premium Logistics Centre at the Hong Kong International Airport.  

Wilson holds a Master degree in Building Services Engineering from the University of Hong Kong and a Bachelor degree in Mechanical Engineering. A chartered mechanical engineer, he is a fellow of the Hong Kong Institution of Engineers.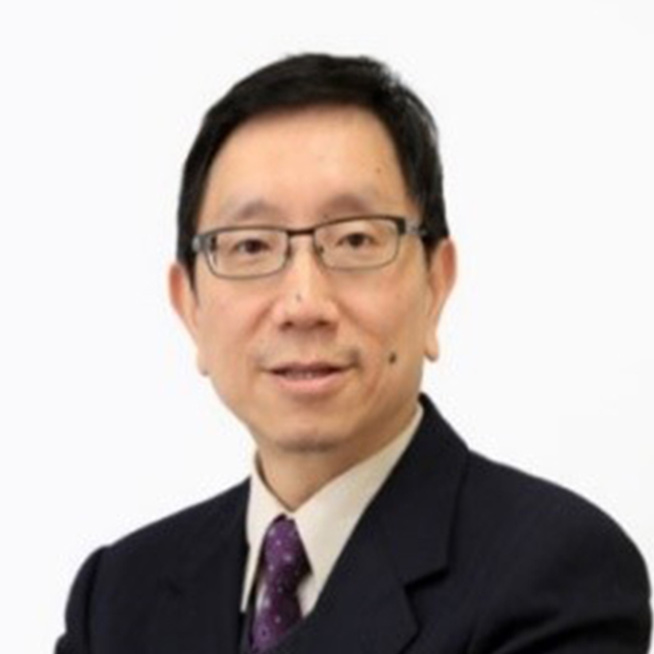 Jonathan CHIU
President
Schneider Electric Hong Kong
Biography
Jonathan Chiu is a distinguished technology business leader who has been associated with Schneider Electric for over two decades. As the President of Schneider Electric Hong Kong, Jonathan is responsible for overseeing the organization development as well as the Partner Projects, Industry Transactional, IT Business Transactional, and Secured Power offerings of the company in Hong Kong and Macau.  

Jonathan has held several leadership roles in the company and ably led many challenging projects, including the key Uninterrupted Power System (UPS) projects as well as data center establishment and upgrade projects for a reputed clientele featuring Fortune 500 enterprises.  

Jonathan is an MBA degree holder from City University of Hong Kong and a Bachelor in Engineering from the University of Hong Kong.
Chi Sen GAY
Head of Digital Services and Software International, Europe, China
Secure Power Division
Schneider Electric
Biography
Chi Sen Gay is the Head of Digital Services and Software at Schneider Electric. A 20-year veteran in management and strategy in enterprise software and IT infrastructure domain, Chi Sen currently heads the Data Centre Software business of the company.

A subject matter expert on data centers, Chi Sen has collaborated with several CXOs, security executives, and industry analysts to define and implement best practices pertaining to IT infrastructure, data center, and IT security. He has held leadership positions at IBM, CA Technologies, and Sun Microsystems, and has been instrumental in growing the software business in these organizations. Chi Sen holds a Degree in Computer Science from the National University of Singapore.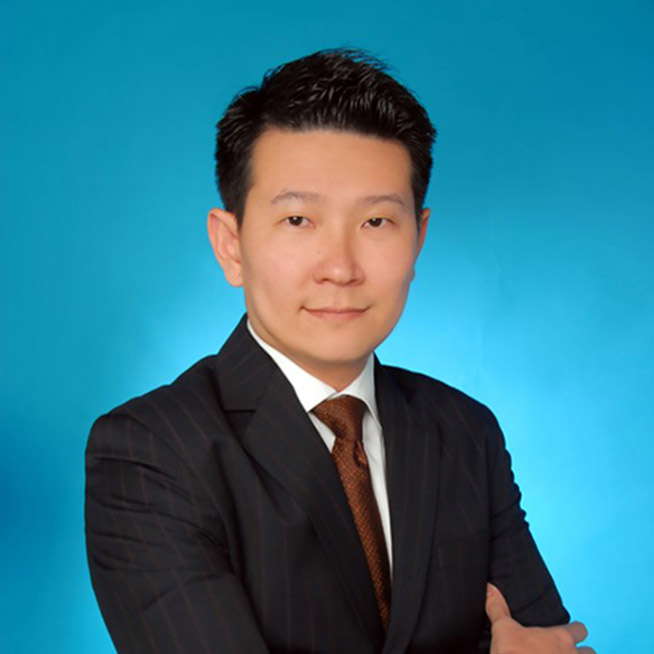 Andrei GANEA
Senior Strategic Intelligence Manager
Schneider Electric
Biography
Andrei Ganea is a seasoned strategy leader with broad experience in defining and implementing strategies for transformation programs. He is currently associated with Schneider Electric as Senior-Manager, Corporate Strategic Intelligence, and is responsible for defining and implementing strategy to best capture growth opportunities in Japan and other East Asian countries.

Prior to working with Schneider Electric, Andrei has been associated with multiple reputed organizations such as Whirlpool, Société Générale, and Devoteam Consulting. Andrei holds a Master of Business Administration degree from Kellogg School of Management, Northwestern University, and an MSc degree in Networks and Telecommunications from Télécom SudParis, INT Telecom, French Grande Ecole.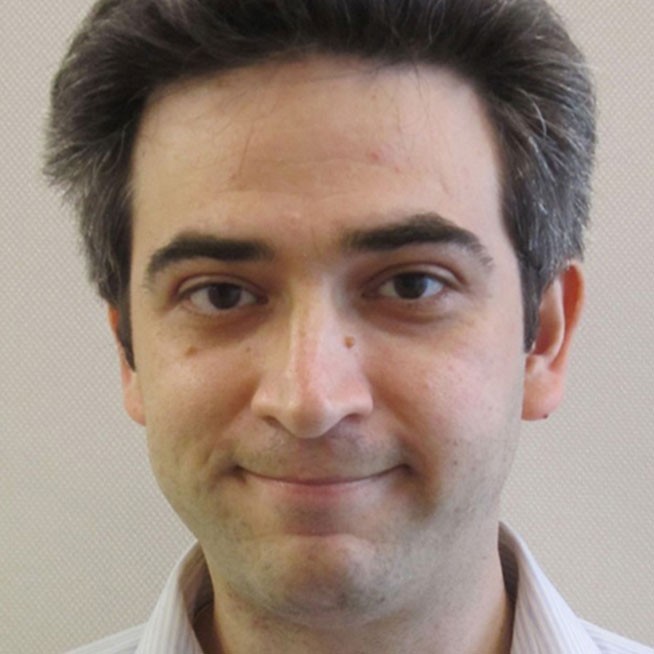 Travis KAN
General Manager
Energy Management of CLPe Solutions
Biography
Travis Kan is a seasoned professional who is currently working as General Manager - Energy Management at CLPe Solutions. In his current role, he is responsible for driving business growth via strategic initiatives and customer engagement programs.  

Travis has years of experience and extensive knowledge in bringing latest innovation and technology of energy management to the market. He has led large scale business development operations in the energy industry.  

Prior to joining CLPe in 2018, Travis has held several leadership roles in leading companies such as General Electric (GE) and Schneider Electric. He holds the Master of Philosophy degree in Electrical and Electronics Engineering from The University of Hong Kong.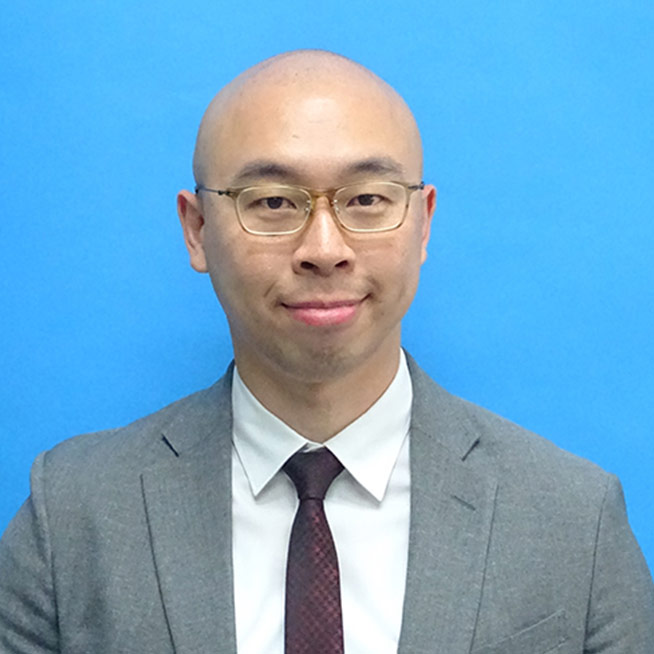 Ravi KRISHNASWAMY
Senior Vice President,
Energy, Sustainability & Industrial Practice
APAC, Frost and Sullivan
Biography
Ravi Krishnaswamy is working with Frost & Sullivan as the Vice President of Energy, Sustainability and Industrial Practice, Asia Pacific. A 20-year veteran of the energy, environment, and industrial sectors, Ravi holds great expertise in strategy consulting, business advisory, primary research, client management as well as building new businesses.  

He has successfully managed multi-million dollar power infrastructure projects for Doosan Babcock and ABB, and has covered a wide range of industry segments such as Digital Energy, Clean Technologies, Smart Cities, Automation, Machinery, Construction, Oil & Gas, among others.  

A Post Graduate Diploma holder in Strategic Management, from Chartered Management Institute, UK, Ravi has spoken at top-notch industry conferences and has been interviewed and mentioned by leading media companies.
Kelvin LI
Director
Business Development
Schneider Electric Hong Kong
Biography
Kelvin Li is a results-driven executive leader who holds nearly 20 years' experience in power utility, energy consultancies, and energy corporations. Currently serving as director of strategy and business development at Schneider Electric, Mr. Li formulates corporate strategies to drive business growth by leveraging innovative technologies within the energy industry, along with stakeholder management, and team leadership.

He has previously provided strategy consultancy services to several reputable consulting firms and has delivered over 30 advisory projects across China, Southeast Asia, Australia, United States of America and Europe.

With a lifelong passion for learning and self-expansion, Kelvin holds three master degrees– MPA from Harvard University, MBA from London Business School, and MSc from The University of Hong Kong. He is currently undertaking his forth.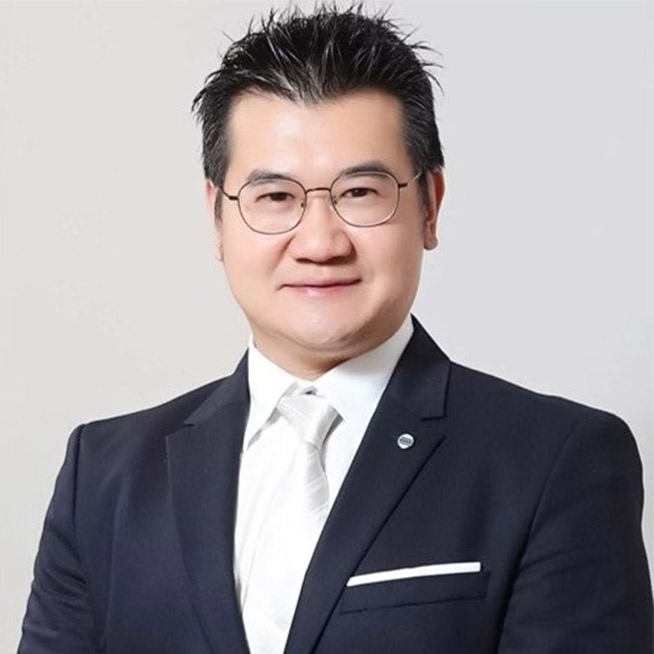 Steven LEE
Head of Marketing
Schneider Electric Hong Kong
Biography
Steven Lee is the Head of Marketing at Schneider Electric Hong Kong. Associated with the company from the last eight years, Steven is responsible for forming and implementing marketing strategy to meet company's business objectives in the region.  

He also evaluates and manages new strategic business opportunities, defines short term and long term business plans, oversees market trends and analysis, monitors competitive activity, and delivers business intelligence to provide the industry trend.  

Steven is an MBA degree holder from Hong Kong University of Science & Technology, and has pursued BEng (Hons) in Electronics and Information Engineering, The Hong Kong Polytechnic University.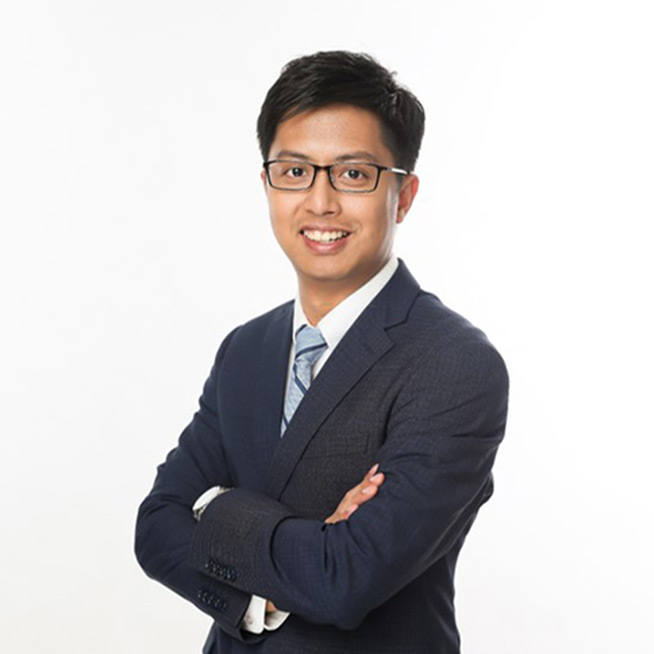 Fred SHEU
National Technology Officer
Microsoft Hong Kong
Biography
Fred Sheu is a seasoned technology professional with over two decades of experience. He is associated with Microsoft Hong Kong as the National Technology Officer, and responsible for supporting policy decision and delivering technologically relevant and scalable solutions.

Fred has a demonstrated track record of successfully aligning IT value propositions to public policies and promoting digital transformation agenda. Prior to Microsoft, Fred was associated with Hewlett Packard (HP) Enterprise Hong Kong as the General Manager of Software. A Bachelor of Computer Science (Hon) degree holder from University of Manitoba, Fred is also a key member in several industry bodies such as Hong Kong Computer Society (HKCS), itSMF Hong Kong Chapter, and the Hong Kong Information Technology Federation (HKITF).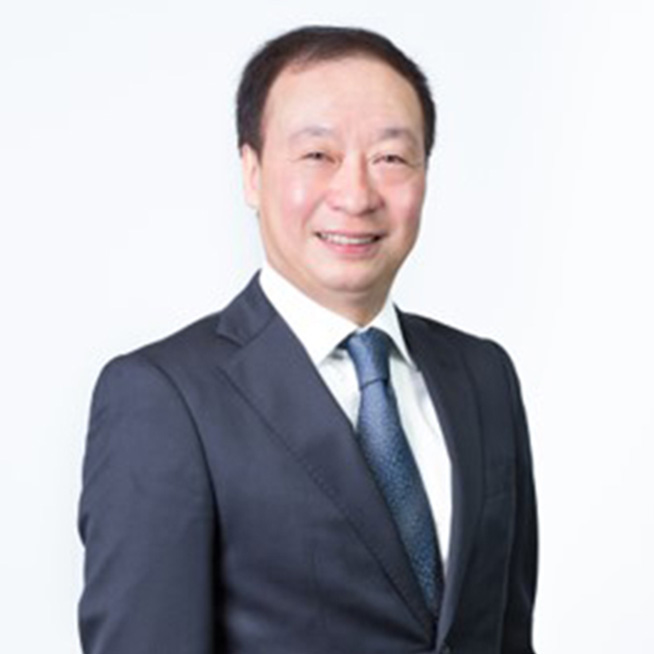 Amen TONG
General Manager – Technical Services
Airport Authority Hong Kong
Biography
Amen Y K Tong, a veteran Chartered Surveyor and Chartered Builder, is the General Manager (Technical Services) of the Airport Authority Hong Kong.  

Backed by more than 30 years of experience, Amen is responsible for the maintenance, management, and technology development of the Authority's assets at the Hong Kong International Airport. He also takes care of improvement and enhancement works at the Authority.  

Amen has don many hats during his stint with the Authority. For over 20 years, he has taken care of the planning, design, construction, operation, and maintenance of airport infrastructure, facilities, and systems. He has also held several senior positions including head of Procurement Department and General Manager of Property Development in the Authority.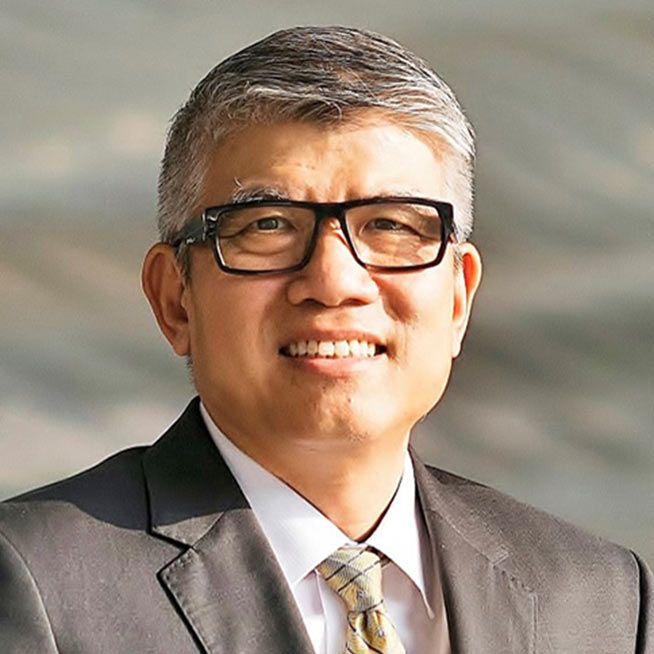 Chat
Do you have questions or need assistance? We're here to help!