Safety and reliability with Okken switchboards
Uncompromised safety
Okken switchboards are fully tested and certified according to the latest industry standards. They are designed to offer safe operation and maintenance, and feature comprehensive internal arc and short circuit protection.
Superior reliability
All Okken switchboard components and devices are designed by Schneider Electric. They offer full switchboard compatibility as well as permanent thermal monitoring. Okken is also designed to operate in the harshest of environments, including areas that are prone to seismic activity.
Performance and efficiency
Okken switchboards offer industry-leading performance - and are smart grid-ready. Offering advanced protection, fault protection and seamless integration with energy management and control systems, Okken delivers long-term efficiency.
Engineered for performance
The Okken switchboard features: 
Power Control Center (PCC): delivering up to 6300 A
Motor Control Center (MCC): delivering up to 250 kW
Intelligent Power and Motor Control Center (iPMCC)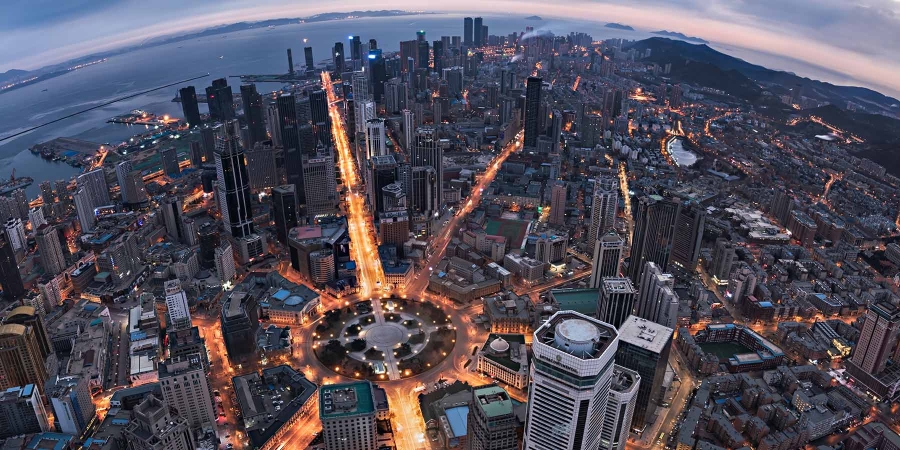 Okken intelligent LV switchboard solutions
Okken solutions answer the need for superior operational safety in today's high-performance LV power applications.
Discover Okken thermal monitoring
Learn how to optimize uptime and business continuity.
Functional applications for Okken switchboards
As part of the EcoStruxure™ Power platform, this tested and validated thermal monitoring solution detects overheating as a result of loose connections, unbalanced loads, and/or other issues inside an LV switchboard. This solution can run continuously (24/7), to complement or even replace the annual infrared inspection of your electrical system:

• Maintain operational uptime and business continuity
• Reduce operational expenses and total cost of ownership
• Protect building occupants and electrical distribution equipment

Power Control Center (PCC) features protection and power factor correction

• Incomers: up to 6300 A (Masterpact circuit breakers)

• Feeders: up to 6300 A (Masterpact circuit breakers), and 630 A (Compact circuit breakers)

• Power factor correction: up to 540 kVAR

Motor Control Center (MCC) including protection, starters, and drives

• Conventional starters up to 250 kW

• Soft starters up to 250 kW

• Drives up to 160 kW

iPMCC by Okken, intelligent switchboard solutions for energy efficiency

• Smart advanced solution and smart devices for zero downtime tolerance, fault prevention, and automatic restarting

• Better traceability with local or remote real-time access: status, measurements, diagnostics, trends, and energy consumption

• Seamless integration with energy management and control systems (EMCS), and distributed control systems (DCS)

• Tested, validated, and documented architectures (TVDA)

• Industry-leading communication protocols

Optimized motor performance

• Motor monitoring and failure protection in accordance with IEC/EN 60947-7-1

• Motor synchronization and reduced peak consumption thanks to soft starters and variable speed drives

• Reactive power compensation management and thermal monitoring to reduce costs and increase energy availability

Optimized footprint and modular design

• Compactness and high stacking density

• Single front or double front access thanks to back-to-back configuration

• Top or bottom direct power connections, rear or side power connections

• Fixed, disconnectable or withdrawable functional units

Withdrawable drawers optimization

• Drawer size optimization: full and half-widths, heights from 100 to 600 mm

• Direct connection to the arc-free vertical busbar (50 mm pitch)

• Reliable drawer position indicator, and drawer stop

Stress-free upgrading, and maintenance

• Upgrade energized equipment in complete safety thanks to the withdrawable drawers

• Withdrawable Masterpact and plug-in Compact circuit breaker modules

• Customer connection separate from the functional unit (form up to 4b)

• Degree of protection up to IPxxD on busbars

To boost your return on investment and to be most efficient

Tools and support services

• Advice and guidance for maintenance and upgrading

• Regional and local services and support, assistance and troubleshooting

• Customised vocational training, on site or in one of our training centers

• Validated tools and architectures

Auditing, consulting, and solution engineering

• Customised projects, including critical applications

• Engineering expertise for new and existing sites

• Installation and energy audits

• Enterprise-wide energy efficiency solutions

Okken panel builder network

• Manufacturing and delivery by the Schneider Electric Equipment Units or by licensed panelbuilders present all around the world

• Licensed panelbuilders selected for their expertise, trained and regularly audited by Schneider Electric to guarantee top-quality equipment and support
Okken switchboards
Reliable and durable low voltage switchboards that deliver intelligent power distribution and motor control - up to 7300A.
Discover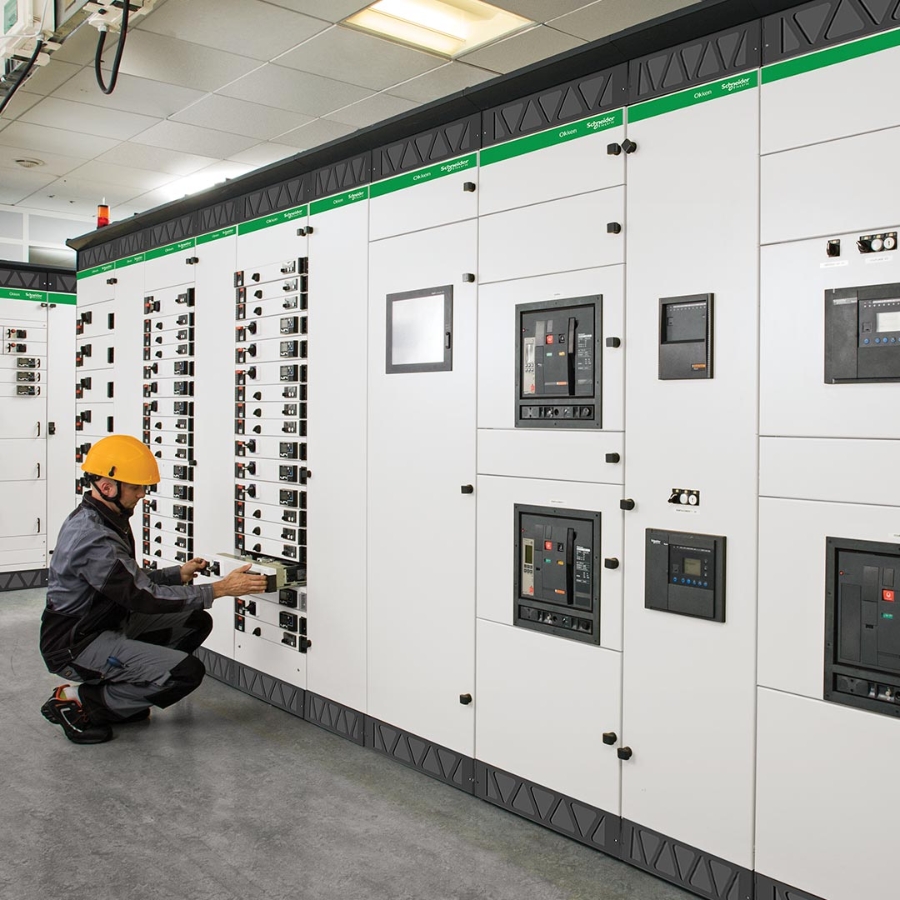 Partner and discover digital tools
EcoStruxure Power Build is software for Okken low voltage switchboards – for easy configuration, quotation, and ordering available via our licensed partners' program.
Learn more about our Panel Builders Partner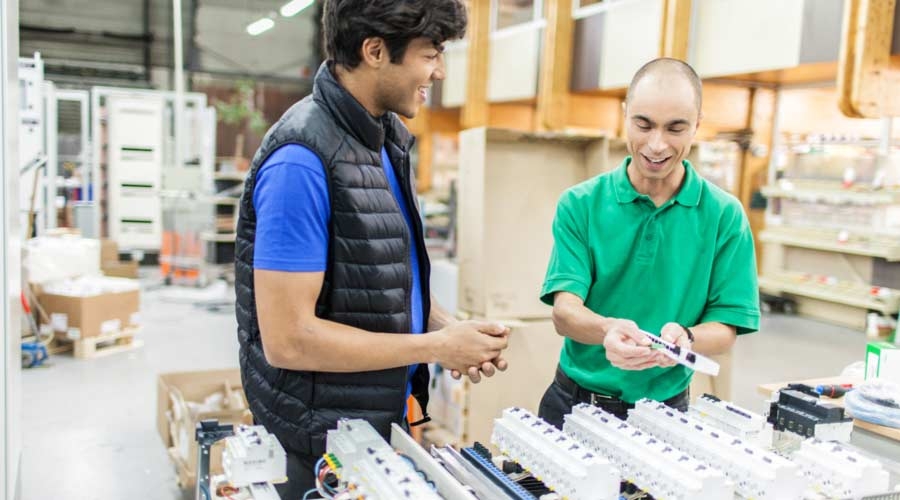 Chat
Do you have questions or need assistance? We're here to help!