Government of Uttarakhand: Customer story key benefits
99.99% Data Center Uptime
24/7 connectivity
Citizens benefit with reliable e-governance
Maximising data center uptime for reliable e-governance.
In order to run a seamless e-governance platform for the citizens of Uttarakhand, the state required to optimize and expand it's critical data center infrastructure. To support their plans and fulfil their IT requirements, Uttarakhand State Data Center chose to deploy the EcoStruxure™ IT solution by Schneider Electric and witnessed a data center uptime of up to 99.99% thereby ensuring a resilient e-governance.
Discover
Uttarakhand State Data Centre
The Government of Uttarakhand wanted to build a digital platform—an e-governance system—to enable efficient management and facilitation of government services, make public services easily accessible to its people, connect the citizens with government bodies and allow a transparent and seamless exchange of information between them.

By utilising the capability of Information Technology & Communications (ICT), we are enabled to integrate technology into governmental processes and across various user segments and create an efficient, cost-effective, service-oriented ecosystem.

To incorporate the e-governance mode and meet the needs of the citizens of Uttarakhand, the state was seeking to build a Data Centre, which will streamline data sharing and gathering and provide a strong support to the platform in terms of technology infrastructure.
Considering their IT needs, their plans to grow in the next two to three years and expand the State Data Centre to host the applications for Dehradun Smart City—Schneider Electric presented its EcoStruxure™ Solutions to build the Uttarakhand State Data Centre and we designed the complete infrastructure.
• The government of Uttarakhand intended to harness the full power of information & communication technology for improving the lives of citizens of Uttarakhand. With difficult terrains, mountainous regions and inaccessible remote locations, the topography of the state made governance difficult. Citizens travelled long distances to pay and avail government services. Technology support was required to facilitate e-governance.

• Ensure uptime & connectivity to keep the e-governance platform running 24X7.

• The State Data Centre wanted to expand to host the applications for Dehradun smart city in the same Data Centre.
• Ecostruxure IT – Asset Advisor for Real Time Monitoring & Centralised Digital Service.

• EcoStruxure Pod Data Center – An Integrated Rack Based Solutions implemented with APC Symmetra UPS, In-Row Hot Aisle Containment Cooling Solution, Managed Rack PDUs and Netbotz Monitoring System.
• Reaching almost 99.99% uptime of the e-governance portal, citizens can stay connected with the government 24/7.

• Proactive services delivered through the portal and maximum uptime achieved with 24/7 monitoring.

• Improved Back-end computerisation to respond and process the queries or requests and robust delivery mechanism.

• Increased transparency and efficient processes, enabling a smooth interaction between the citizens and the government department.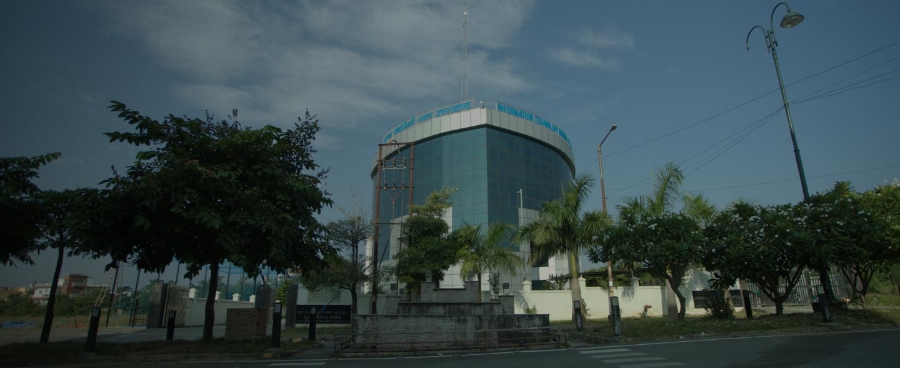 Amit Kumar Sinha, Director – ITDA, Government of Uttarakhand
Customer Testimonial
Schneider Electric became the partner of choice to build and design the state's data centre infrastructure to enable e-governance services to our citizens.