Actassi
Overview
Enclosure systems for voice, data & image applications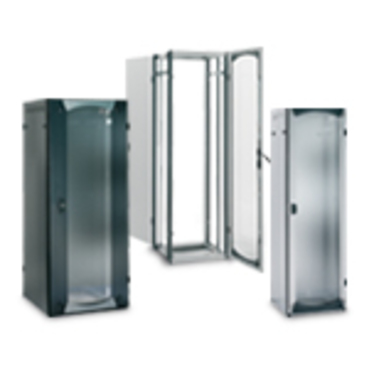 Features

Local area network management for voice, data & image transfer has become a key issue for companies who face the everyday challenge of growing in a changing market. The Actassi range of 19" racks has been designed to cover all your communication needs, from applications to large buildings, service and infrastructure installations.

Versions

Wall-mounting racks – 10" or 19"

Floor-standing racks – 19"

For industries or outdoor 19" applications, consult our Spacial and Thalassa ranges (up to IP 66).

Benefits

Broad range of enclosure sizes and accessories, so you can always find the one that best suits your installation needs.
Time-saving – provided by the multiple cable-entry solutions, quick fixing of accessories and easy removal and re-assembly of the casing.
Professional appearance without compromising on robustnessand functionality.

The Actassi range can be customised to ensure full compatibility with any specific application. Just contact us!

Applications

The 19" Actassi range is the specialist Universal Enclosures range of electronic enclosures for any 19" application :

Local area networks
Telecommunications and cable operators
Detection and security
Internet data centres
Media, television operators
Audiovisual specialists
etc.