GreenAlp: Customer Story Key Points
Environmentally-friendly power and greener network
Improved asset maintenance and management
Enhanced service continuity
A city district gets a sustainable boost
Green and digital technologies join forces to deliver a reliable and SF₆-free way to power city life.
Run innovative operations and innovate with others.
Adjust the network to meet the requirement of an eco-neighborhood in Grenoble.
Implement innovations despite limited capacity to independently manage research and development projects.
Reduce ecological footprint with greenhouse gas-free equipment.
Deploy switchgear aligned with equipment in the installed base.
Deliver service continuity with improved real-time visibility of the network and 24/7 connectivity.
EcoStruxure™ for Power and Grid
Connected Products: SM AirSeT™, SF6-free MV switchgear with digital capabilities
GreenAlp is piloting green and digital medium voltage technology without SF6 gas.
The innovation, delivered through an ingenious switchgear design, combines proven solutions: pure air insulation and innovative Shunt Vacuum Interruption (SVI) for switching.
The switchboards are reinforced with extensive digital capabilities for greater network visibility and enhanced asset management.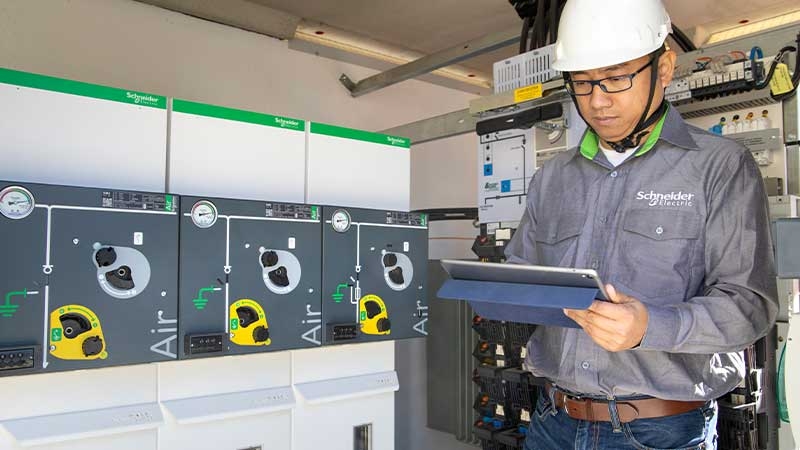 Greener operations with a compact footprint and proven performance.
Service continuity delivered through enhanced, real-time network visibility.
Optimized maintenance thanks to digital capabilities.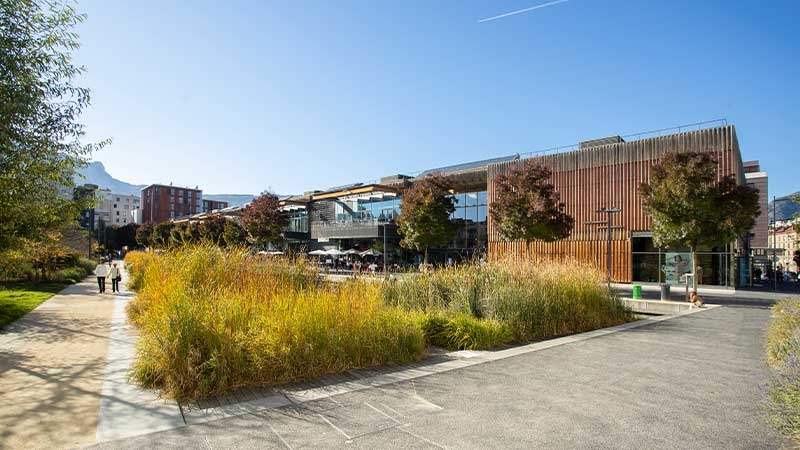 Customer Testimonial
Sébastien Julien, Director of Network Operations, GreenAlp – subsidiary company of GEG, France
"The SF₆-free technology from Schneider Electric is a green, innovative and digital solution"
Read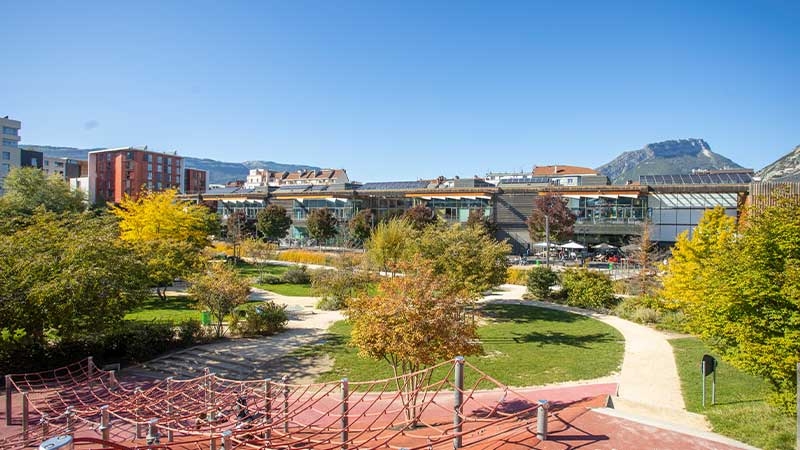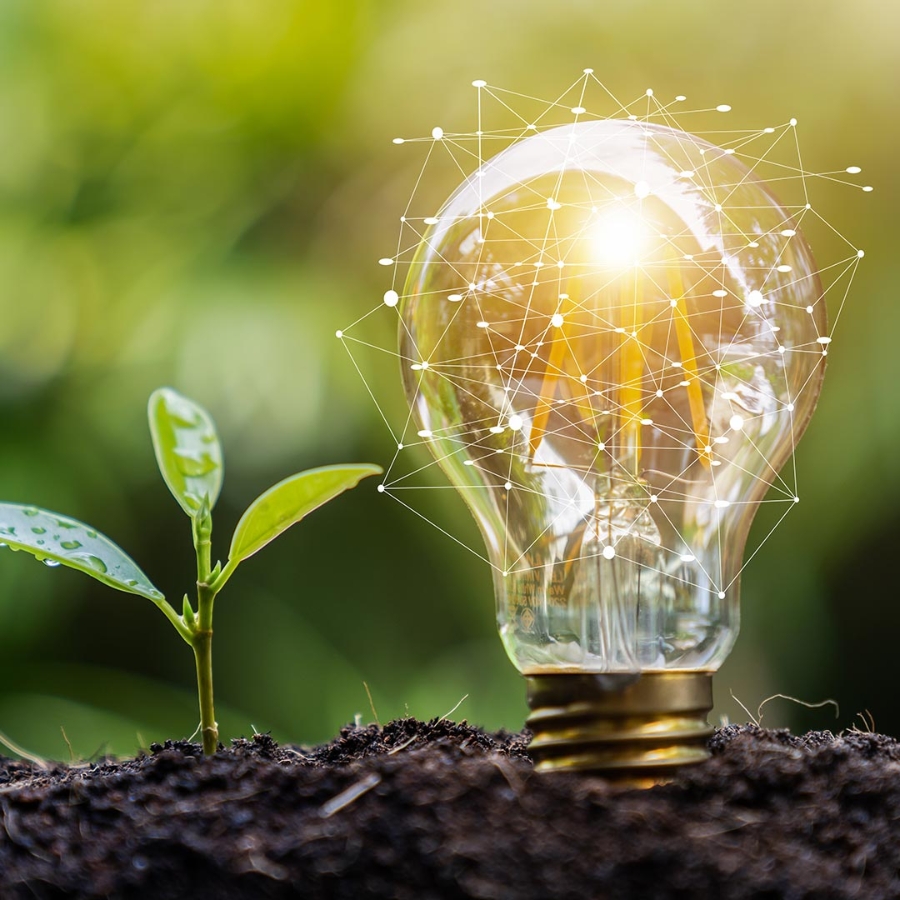 SF₆-free technology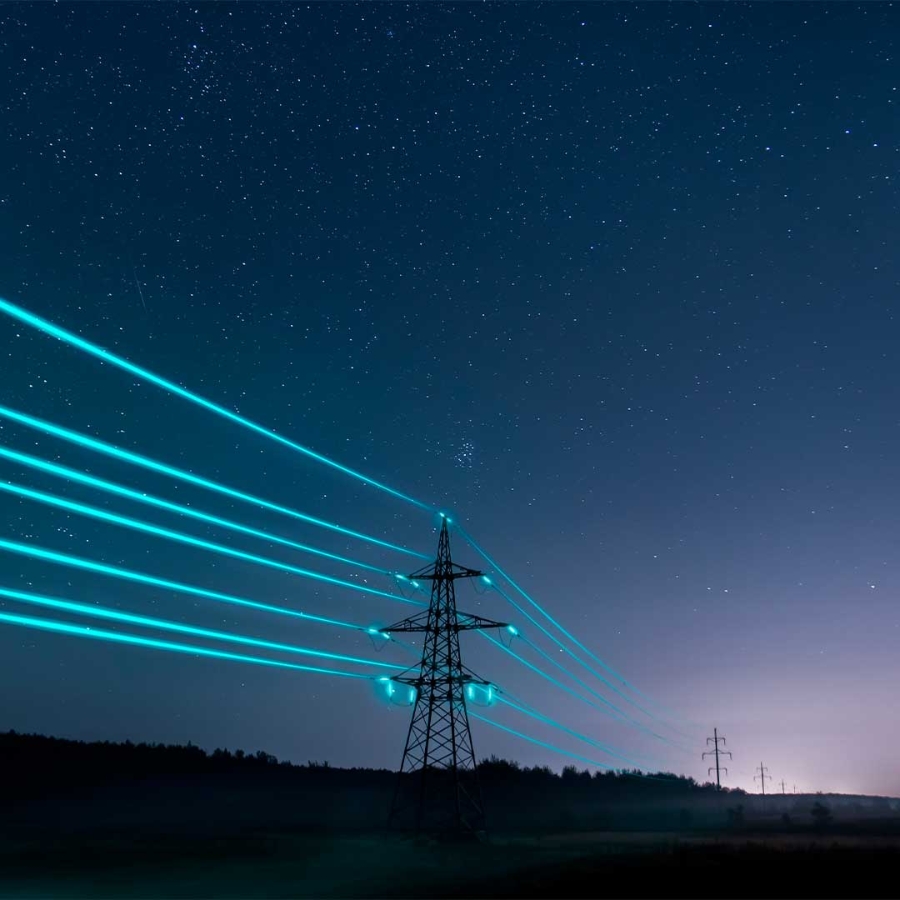 EcoStruxure for Power and Grid
Read more customer stories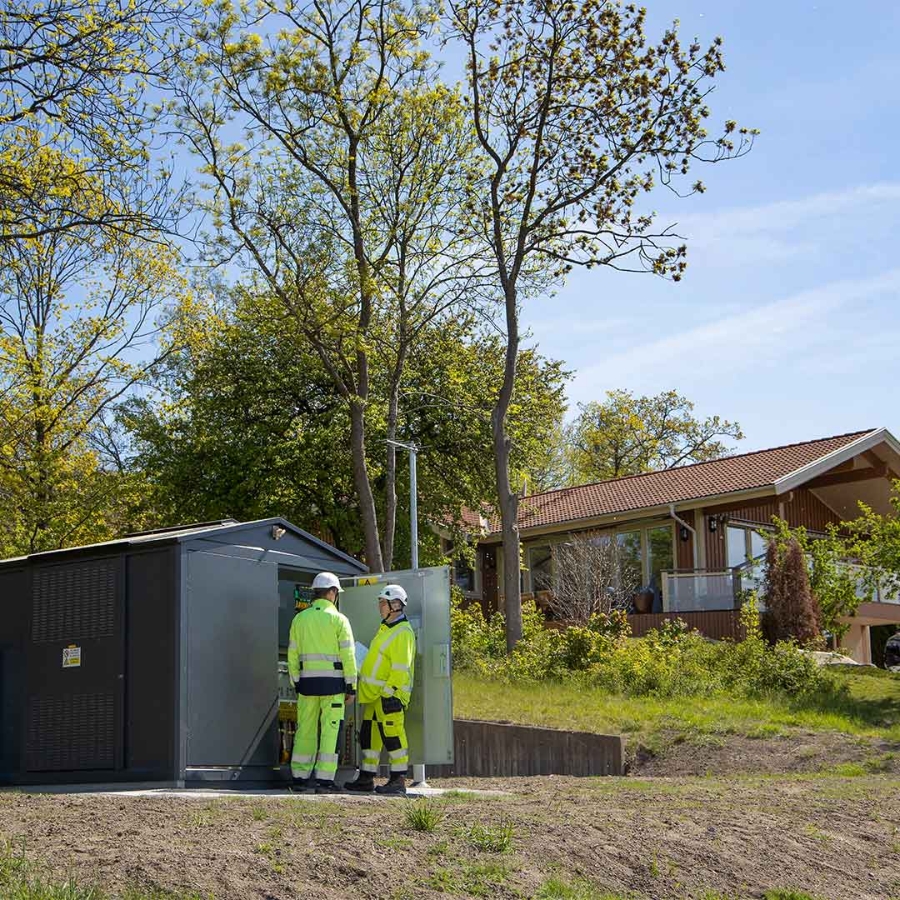 E.ON
With the help of our SF₆-free technology, E.ON delivers energy in a more sustainable way.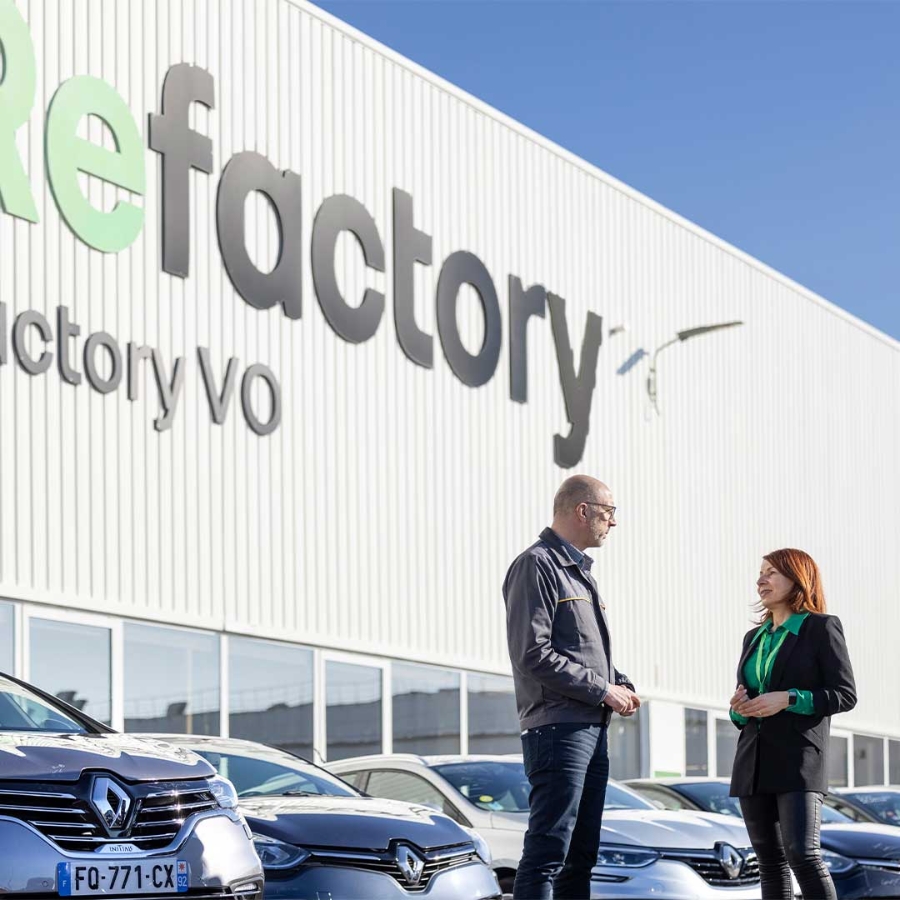 Renault Group
SF₆-free AirSeT aids greener manufacturing at the Renault Group plant.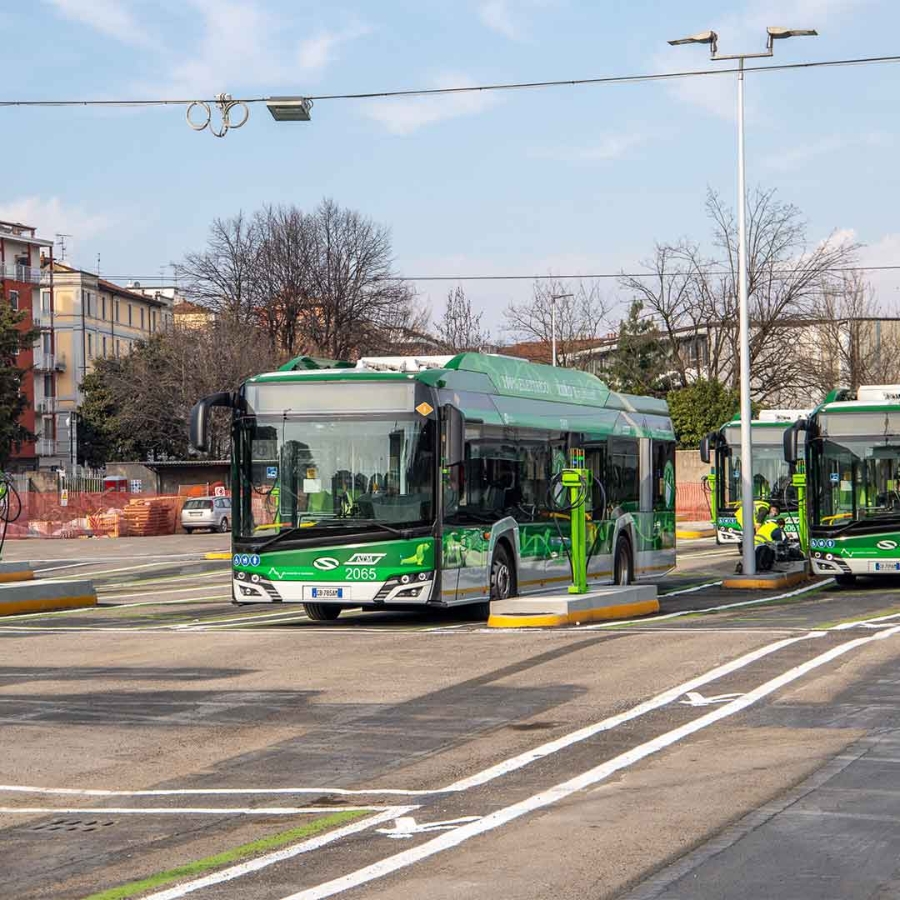 ATM Milan
Green power infrastructure will power a fleet of 1200 public transport eBuses in Italy.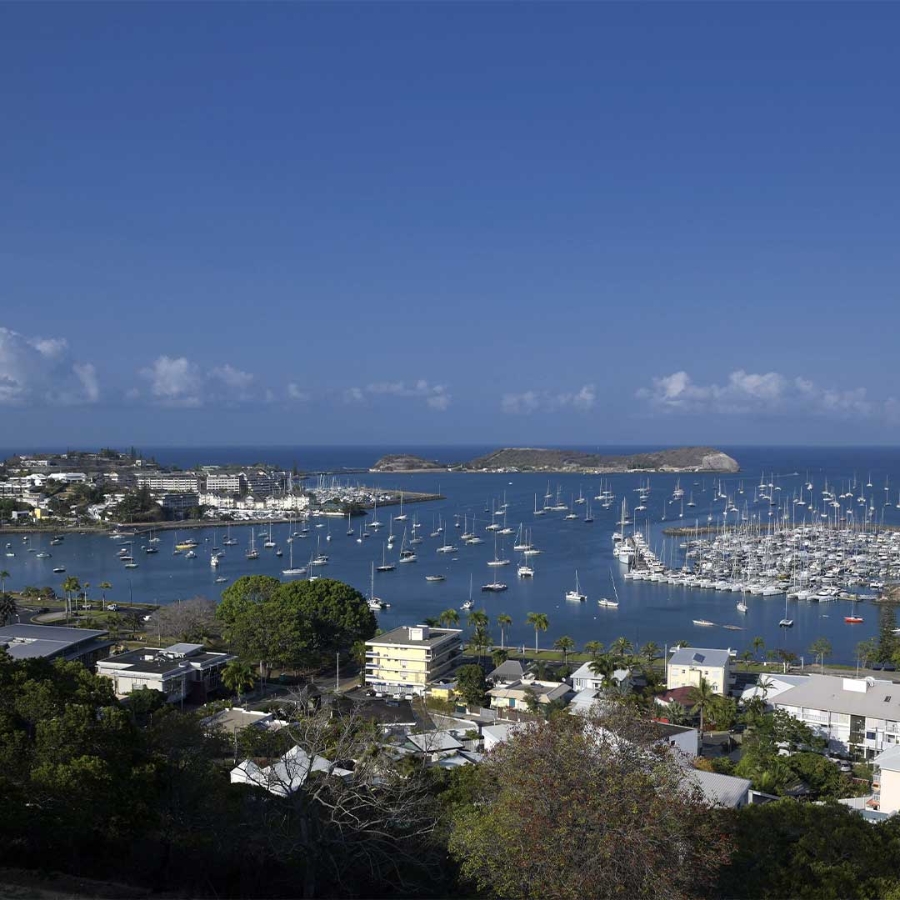 EEC ENGIE
EEC Engie chooses carbon-neutrality with SF6-free MV.
Chat
Do you have questions or need assistance? We're here to help!