Connected products are the core of EcoStruxure for Buildings. They include lines of controllers, sensors, valves, actuators and other devices that provide reliable, efficient and safe building automation solutions in commercial and residential buildings, e.g. HVAC, lighting, blinds, access, security and fire control. Our SpaceLogic range of products provide connectivity at scale in the era of IoT, enabling data transmission from connected equipment and faster issue detection and resolution. Commissioning tools and mobile apps simplify and speed up product engineering and installation for Partners to ensure greater productivity and comfort for end-users and occupants.
Space Logic Sensors
Precise measurement, reliable data
SpaceLogic sensors offer all important data on air quality, temperature and humidity to the higher-level BMS, enhancing safe operation and energy efficiency.
Communicating Sensors
Comprehensive sensing, high comfort experience
Analog Sensors
Comprehensive sensing, high comfort experience
Peripheral Sensors
Variety of connected field devices ensure comfort
Space Logic Thermostats
Precision control for comfort
Essential temperature and sensing technology for building monitoring applications that maintain a comfortable and efficient environment.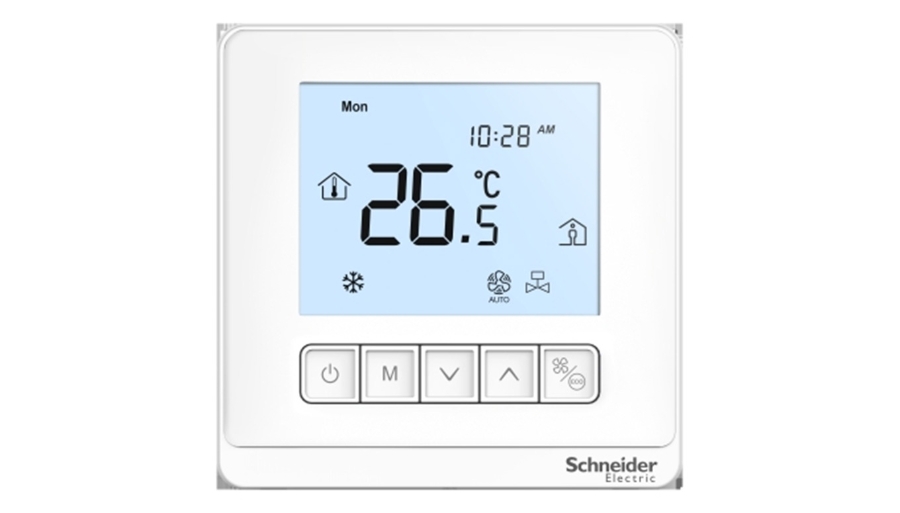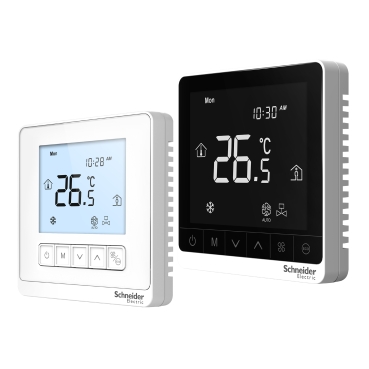 HVAC Thermostats
Comfort Experience, Precision Control
SpaceLogic

Glass Touch Panels

Ensure best-in-class guest experience

Beautifully designed glass panels with an intuitive touch-screen interface to enable guests to control room temperature, lighting, curtains and services.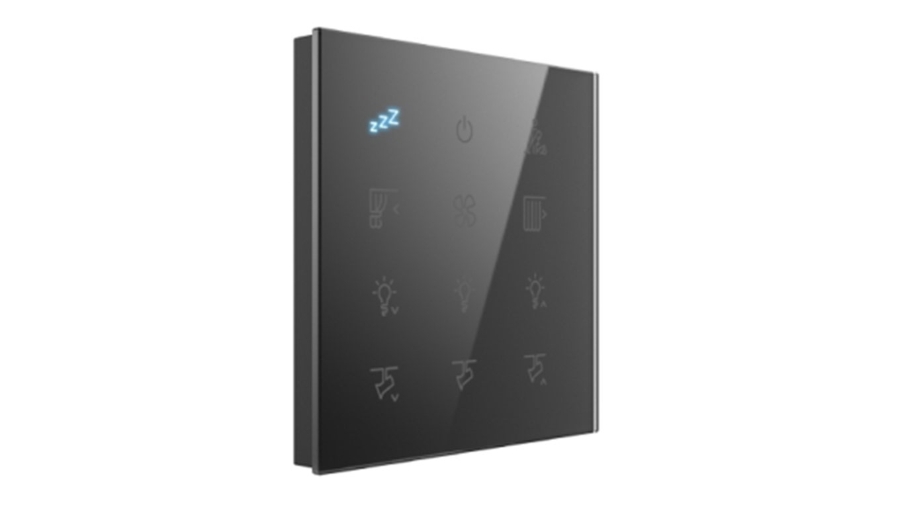 Glass Touch Panels
Beautifully designed, intuitive glass panel touch-screen devices provide improved comfort and aesthetic appeal for an enhanced guest experience.
mySchneider app
Access our mobile catalogue, 24/7 support as well to expert help and tailored services on the go.
Chat
Do you have questions or need assistance? We're here to help!