Introducing EcoStruxure IT cloud-based monitoring
Remote monitoring service — Asset Advisor
Discover our 24/7, cloud-based remote monitoring service. Data-driven recommendations from our service bureau are the extra pair of eyes you need.
> Learn

opens in new Window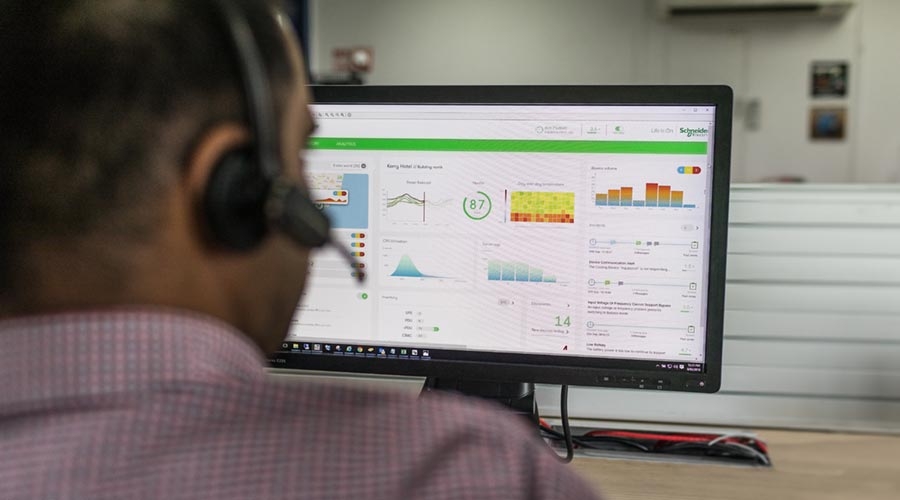 Cloud-based, vendor-neutral monitoring
Proactive recommendations from performance and alarm data for secure, wherever-you-go visibility.
opens in new Window
Data-driven insights
Industry benchmarks for improved resource allocation, planning, redundancy and performance.
opens in new Window
Reporting
Multi-sensor graphing, custom dashboards, audit trail, asset life cycle for replacement parts and warranties.
opens in new Window
See your data centre and remote locations on the go!
Monitor your devices and get alarms right on your smartphone.
Sign up

opens in new Window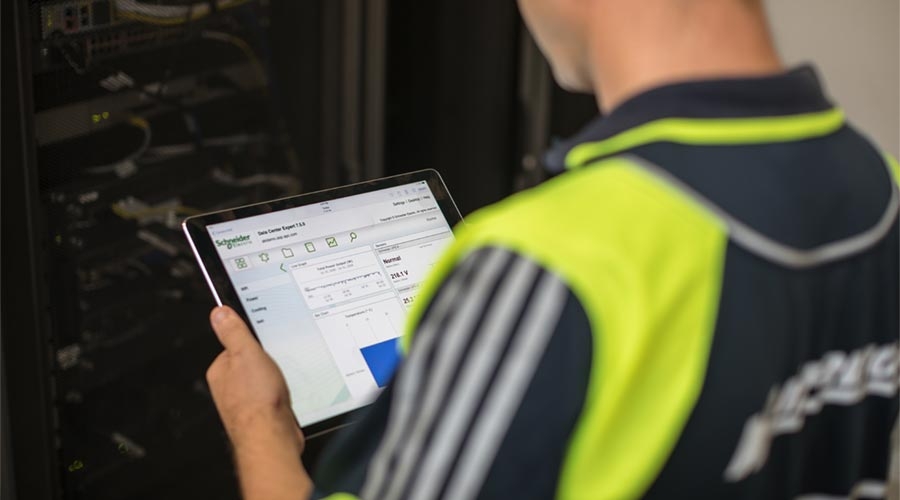 What are customers saying?
Bainbridge Island School District
World-class education to 4000 students, operational efficiency and peace of mind. Watch the video to see how it's all possible with EcoStruxure IT.
Cavern Technologies
Cavern Technologies relies on our solution platform to better service its colocation customers. See how they achieve peace of mind with remote data centre monitoring and management through EcoStruxure IT.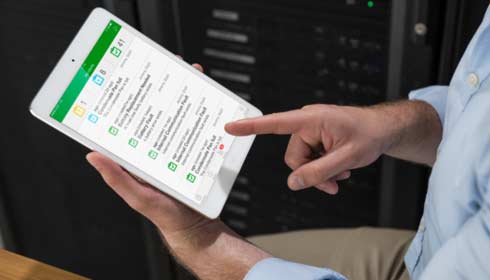 What are the benefits of cloud-based DCIM?
Visibility, big data and the promise of analytics make a strong case for DMaaS.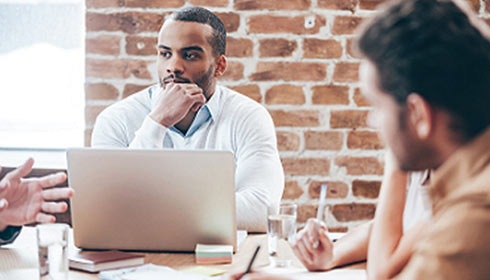 What is driving the change to cloud-based DCIM?
A new expectation for availability is creating a more complex hybrid environment to manage.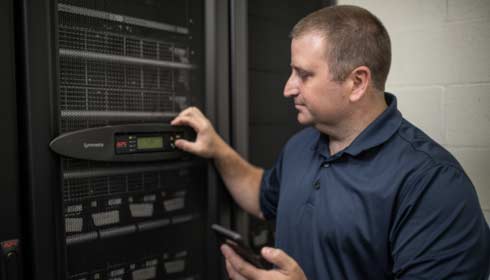 What you need to know about hybrid data centres
New architectures are necessary to manage emerging hybrid data centre environments.
Digital Remote Monitoring and How it Changes Data Centre Operations and Maintenance
Today's data centre power and cooling infrastructure has roughly 3 times more data points/notifications than it did 10 years ago. This paper explains how seven trends are defining monitoring service requirements and how this will lead to improvements in data centre operations and maintenance.
Hybrid: Cloud-based DCIM, on-premise DCIM, or both?
6 Practical Approaches to Hybrid Environments
What are options in a complex hybrid IT environment? 451 Research Advisory™ report shares latest solutions.
> Download the

opens in new Window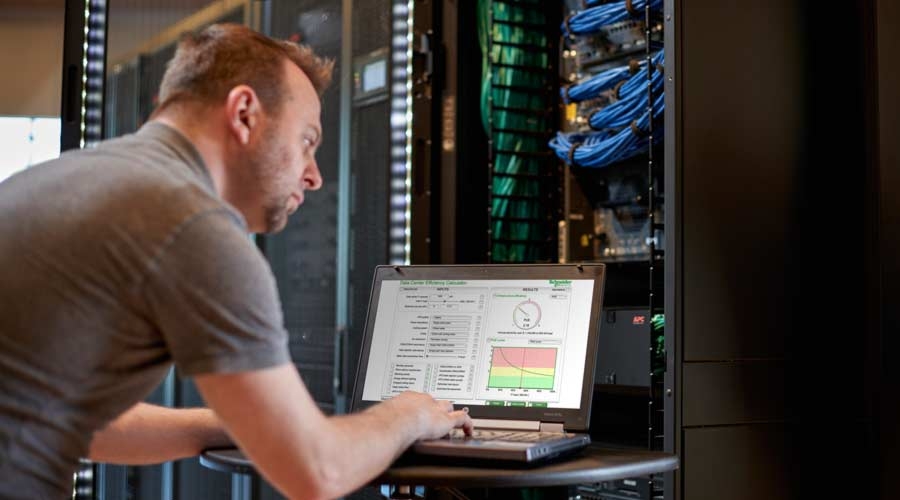 On-premise DCIM software
Optimise your data centre. Plan power, mechanical systems, IT space for efficiency and reliability.
On-premise DCIM — monitoring, planning and modelling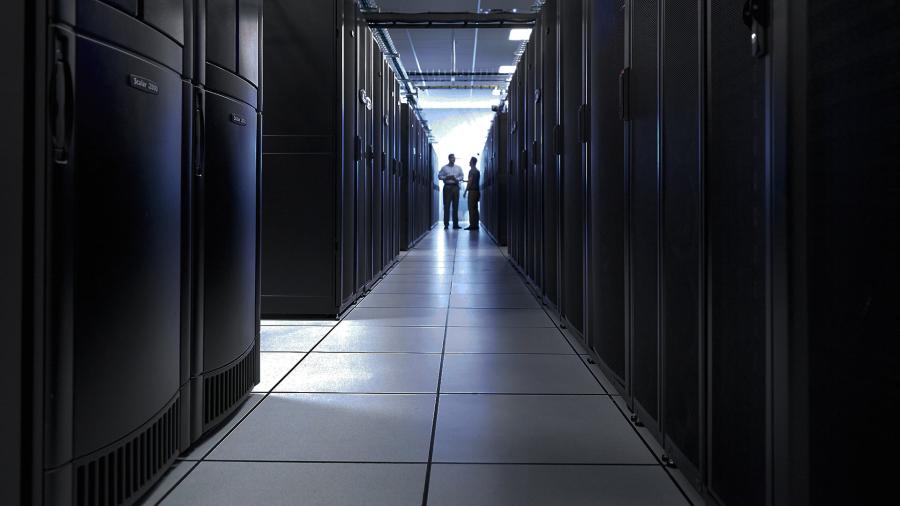 EcoStruxure Data Centres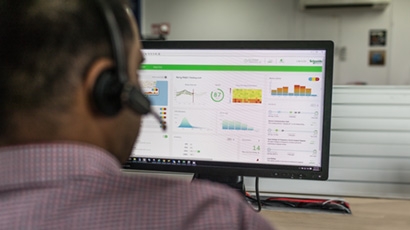 EcoStruxure IT Expert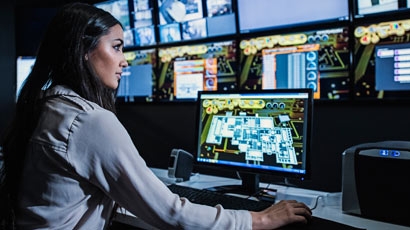 EcoStruxure Asset Advisor
Security and Environmental
Join the EcoStruxure IT Help Centre Community
Do you need help with a data centre infrastructure management software application or want to find out more about how to use it? Check out our online support community for answers and help from your peers.
>    Visit our community
Chat
Do you have questions or need assistance? We're here to help!