Benefits designed to help enhance your business
Access innovative digital tools and technical data on demand
Gain in-depth knowledge and expertise from exclusive partner training
Get recognized with new competencies
Let's maximize opportunities

The mySchneider Contractors Program offers everything you need to build and deliver solutions to grow your business. Collaborate with other electrical contractors and peers, access the state-of-the-art technology portfolio, stay up to date with the rapid evolution of the markets, and help generate new sales leads.
SAL Electric

Watch how SAL Electric, a US electrical contractor, delivered a complete electrical solution in a multi-use, high-rise facility with seamless support from Schneider Electric.

Nemours hospital

Find out how IoT solutions from Schneider Electric are working behind the scenes at Nemours children's hospital, providing a full-proof power system to maintain a successful recuperation environment.

Hilton Garden Inn Dubai Mall of the Emirates

See how Hilton Garden Inn Dubai Mall of the Emirates increased operation efficiency and energy efficiency while improving guest satisfaction far above the benchmark thanks to IoT-enabled EcoStruxureTM architecture.
Power distribution solutions
Continuous thermal monitoring
Offer a safer and more accurate way to detect electrical fire risks before they occur with continuous thermal monitoring. Download our white paper to find out how continuous thermal monitoring reduces the risk of fire more effectively than IR thermography.
Grow your business with our future-ready EcoStruxure solutions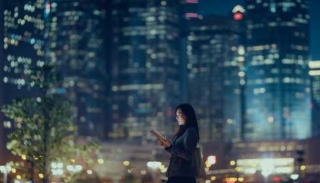 Commercial Real Estate
Explore cyber secure, IoT-enabled, commercial real estate solutions for higher asset valuation, lifecycle flexibility, and enhanced people-centric experiences.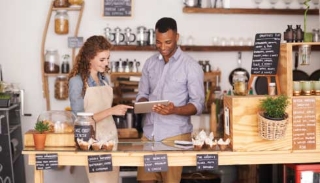 Retail
Drive growth, improve operational efficiency, reduce costs and improve customer satisfaction with EcoStruxure for Retail, our IoT-based platform for enhanced business continuity.
Work faster and smarter with our software and tools
Tools to design electrical installations

Selectors and quotation software for electrical installations

Commissioning software and tools

Operation and maintaining software
Stay up to date
Visit our blog to get the latest news on trends, technologies, best practices, and hot topics in your market.
Training on IoT and EcoStruxure
Join our partner portal for unlimited and free access to content materials and training sessions that will help you better understand fancy terms in today's industry. Explore our training opportunities, choose the option that best meets your criteria, save your progress, and continue learning whenever you want.
Building Automation System
Building Management system (BMS)
No items match your selection
Check selected filters
Reset filters
You might also be interested in:
EcoStruxure Power
Find our IoT-connected solutions ready to improve every aspect of your power distribution system. Take total control with real-time data and smart analytics for predictive maintenance.
Electrical distribution services
Get the most out of our experts' extensive knowledge of functional safety, standards, and regulatory compliance, and ensure support throughout the project lifecycle, wherever and whenever you need it.
Upgrade your home
For you, home is more than four walls and a roof. Just as for us, energy management is more than simply products. We make homes more livable, personal, and sustainable
Share your own story

Continue the discussion at Schneider Electric Exchange. Share your thoughts and learnings with peers and experts in energy management and automation.

Find upcoming events

Browse our live, online, or on-demand events.
Featured products and software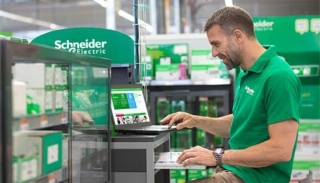 Find a Schneider Electric distributor
Easily find the nearest Schneider Electric distributor.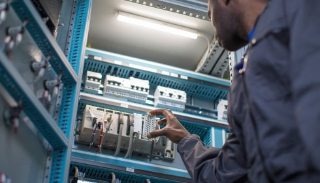 Looking for a panel builder?
Interested in partnering with a certified panel builder? Find one in your area.
Chat
Do you have questions or need assistance? We're here to help!