Square D Load Center
Square D Classic, Square D Visismart Load Center
Square D Load Center are available in 3 phases variant. Branch circuit breaker can be selected from 12 ways up to 48 ways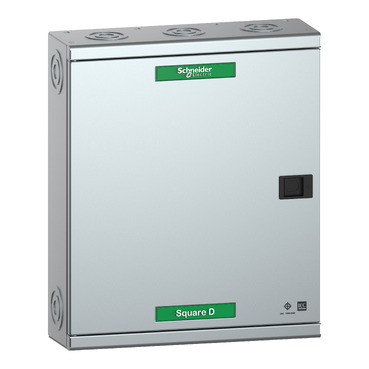 Features

Square D Load Center busbar system eliminate wiring inside the enclosure are specifically designed for accepting Square D QO breakers.
The busbar system is tested by ASTA to a system rating of 25kA and incoporate a high standard of safety and quality.
Square D Load Center is compliant with IEC 60439, BS5486, Part 12 and TIS 1436-2540.
Plug-on circuit breaker provide positive connection to the busbar in one click operation.
They accept 1, 2 and 3 poles circuit breaker plug on type (QO range) and RCD.
It is a Phase-Sequence type busbar design.



Benefits

Plug-on system (fast, easy installation, no connection errors, safety)
Saving up to 50% on wiring and connection time
Type tested switchboard.

Applications

Square D Load Center is dedicated to Commercial Buildings.