What is the Green Heroes for Life Program?
Green Heroes for Life is a sustainability initiative by Schneider Electric that aims to build a community of conscious citizens, businesses, and institutions to unite for a collective action towards the adoption of practices in energy efficiency, renewables and solar, automation, digitalization, and a new world of electricity to meet both individual and corporate sustainability goals.
Here's how you can join a Green Heroes for Life campaign

Business
You can only save when you can measure. From business reporting and sustainability reporting to an energy audit and more, our experts are here to help you get started on your sustainability journey.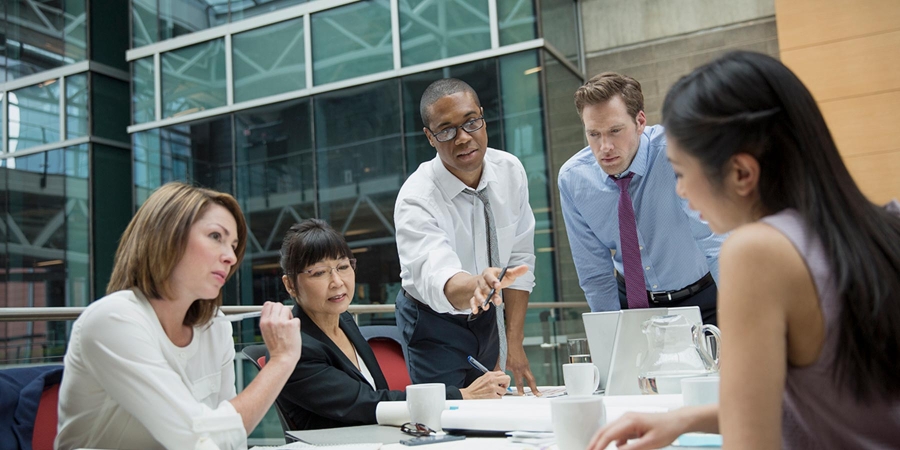 Individual
Your contribution matters. Start by knowing how much is your carbon footprint and then do every bit to save and contribute more towards a greener planet.
Meet our Green Heroes for Life Partners
Provincial Electricity Authority (PEA)
Providing effective and sustainable electricity service. Satisfying diverse electricity demands.
PEA is moving towards digital utilities with integrated network management solutions using EcoStruxure ADMS by Schneider Electric to provide effective and sustainable service to satisfy diverse electricity demands.
Become #greenheroesforlife
SUPERNAP Thailand
SUPERNAP Thailand adopts EcoStruxure to effectively achieve business goals. Guarantee 100% uptime data center
SUPERNAP Thailand can effectively achieve business goals through EcoStruxure solutions by enabling energy-saving data center as well as in-depth and real time tracking of energy consumption.
Become #greenheroesforlife
ARUN Plus
Driving Thailand to become green automotive hub through providing full range EV automotive industry and promoting clean energy to become low carbon emission country in the future while upgrading overall sustainable industry.
ARUN Plus aims to become Go Green Go Electric by producing electric cars to help reduce air pollution in transport sector.
Becoming Green Contract Manufacturer with zero-waste manufacturing process.
Become #greenheroesforlife
Rayong Hospital
Rayong Hospital deploys IoT solutions to manage and monitor energy consumption. Driving business towards efficiency and sustainability for best services. EcoStruxure solution by Schneider Electric.
By monitoring energy consumption at hourly rate, Rayong Hospital can promptly manage energy consumption to ensure best services.
Become #greenheroesforlife
Bhatara Progress
Bhatara Progress analyzes and tackles issues accurately with quick service to sustainably ensure optimal customer satisfaction.
Bhatara Progress uses EcoStruxure IT Expert to efficiently manage the power system and enhance competitiveness in the digital era by providing full-time and quick customer service as well as accurately analyze and tackle issues.
Become #greenheroesforlife
Dextra Manufacturing
Dextra Manufacturing enters digital era by digital transformation. Offering only best products and services to customers.
Dextra Manufacturing uses Machine Advisor to monitor production capacity, quality control, preventive and predictive maintenance, including having complete data access and analysis.
Become #greenheroesforlife
East Water
Corporate strategies towards digital transformation. Efficiently manage water supplies nationwide to ensure adequacy for customer distribution.
East Water uses Smart Water system to ensure optimal customer benefits. Significantly minimize costs while optimizing work efficiency and personnel development through concise and effective work process.
Become #greenheroesforlife
WHA Group
Corporate strategies towards digital transformation.
Adopting technology in driving business operations and achieving sustainable growth and success. Digital adoption enables faster, happier, and more convenient work process which enhance the overall work efficiency. 
WHA uses software to manage energy consumption including controlling and monitoring performance of each function from one spot.
Become #greenheroesforlife
True IDC
Adopting innovation to support sustainability by using IoT to optimize energy management efficiency and using AI for calculating energy consumption.
TRUE IDC launches sustainability strategy which involves adoption of technology and innovation and managing energy consumption for optimal use of energy.
TRUE IDC aims to be part of DJSI ranking by investing in "Solar Rooftop" for data center to support the use of renewable energy, solar energy, hydrogen energy. 
Become #greenheroesforlife
Stock Exchange of Thailand
Adopting software for data acquisition and efficient use of data.
Although Net Zero may be far from reach and results can yet be seen, we must act quickly to protect the environment before it is too late.
Setting Net Zero goal to be achieved within the next 3-5 years besides Zero Carbon. Unless everyone collaborates, Net Zero goal will not be achievable. Large organizations must act by promoting and raising awareness among smaller organizations and stakeholders to set examples for others to follow.
Become #greenheroesforlife
STT GDC Thailand
STT GDC Thailand aims to become a leader in driving sustainability at national and international levels by upholding highest standard of honesty when conducting business and caring for the environment and overall society.
By adopting ESG strategy comprising of environmental, social, and governance aspects, STT GDC has set up its environmental, social, and governance goals in line with United Nations Sustainable Development Goals (UN SDGs).
The established ESG strategy has formed corporate sustainability visions for the next 5-10 years which include becoming carbon neutral by 2030, managing human resources based on fairness and equality, and upholding highest ethical standard.
Become #greenheroesforlife
DHL Supply Chain
DHL as a global logistics leader, believes protecting our planet for future generations is a priority. DHL Group to this end, is investing a total of 7 billion euros over the next ten years in measures to reduce its CO2 emissions.
The investments will flow into alternative aviation fuels, EV fleet and carbon-neutral buildings. Today, the company is committed to reducing these annual Group CO2 emissions to below 29 million tons by 2030.
Become #greenheroesforlife
BDMS Group
BDMS Group commits in providing comprehensive healthcare services with a clear policy in place that focuses on patient care. They also recognize the importance of caring for the environment, the community, and the well-being of employees.
One significant initiative is the Green Healthcare that sets guidelines for responsible energy usage. Chosen to incorporate alternative energy sources, such as solar energy. Leverage modern technologies, such as data collection systems, energy-saving tracking, and effective waste management, to minimize carbon emissions to achieve Net Zero emissions by 2050.
Become #greenheroesforlife
Sansiri
Sansiri's business is to provide its residents with residential developments. As a result, supply chain management is essential. Sansiri applies three frameworks: Green Procurement, Green Design & Architectural Design, and Green Construction.
Sansiri has set a target that by 2025, 30% of the raw materials purchased for housing must be environmentally friendly materials. In terms of the technology used in housing delivery, such as Solar Roof and EV Charger, the technological system utilized to compute the least amount of waste and wastewater treatment.
Become #greenheroesforlife
ETIX
As a major player in Data Centers provider industry, we need to act actively in the reduction of energy consumption with a sustainable way.
ETIX can effectively achieve business goals through EcoStruxure Data Centers solutions in the reduction of energy consumption and go beyond in recycling the heat generated by the servers to feed local community with free energy. That creates a virtuous circle and turn the Data Centers from a huge energy consumer to an energy producer.
Become #greenheroesforlife
Wave BCG
WAVE BCG's mission is to reach carbon neutrality by 2030, but its major vision is to be an advocate for Thai enterprises to achieve Carbon Neutral goals.
With a one-stop service or an end-to-end ecosystem on the service front, we collaborate with Schneider Electric to deliver sustainable solutions for our customers, from carbon footprint analysis to road mapping solution drafting.
Become #greenheroesforlife
WHA Utilities & Power
WHA UP strives to achieve Net Zero by 2050, both in terms of waste-free workflow management and in a Circular Economy where waste is recycled.
With AVEVA Unified Operation Center (UOC) that helps collect data from multi-sites, it brings together all control systems in one central place. To be able to observe the entire picture of the business as well as the EcoStruxure Plant from the strategy that aims to be a Green Industrial Estate and the subject of Traffic Control to ensure it can create less traffic jams and subsequently permit less energy loss.
Become #greenheroesforlife
Schneider Electric Sustainability Commitment 2021-2025
So, join the good fight and be one of #GreenHeroesforLife.

Because the fight for our planet cannot be won alone!
Schneider Electric releases key report on climate change as part of COP26 engagement
To coincide with COP26, the Schneider ElectricTM Sustainability Research Institute releases a major new report on how we could achieve net-zero by 2050 and limit global warming to the critical 1.5ºC threshold.

Entitled "Back to 2050" and conducted with energy intelligence company Enerdata, it assesses the long-term impact on energy usage and associated CO2 emissions of changing social expectations and up-and-coming, disruptive technologies such as autonomous driving, decentralized clean-energy generation, smart EV charging stations in buildings and the use of more digital tools in infrastructure construction, among others.

Discover our programs to boost your sustainability quotient
The fight for our planet cannot be won alone. Whether you are an individual, a team, an organization or a global enterprise, each one of you has the power to create the change we all desire. On our part, we have pledged to become operationally net-zero by 2030. Explore our programs and join us in the good fight.
Chat
Do you have questions or need assistance? We're here to help!