Overview
Triconex Safety View software alerts plant operators to potentially dangerous process changes that may require immediate action. It also alerts operators, maintenance engineers and shift supervisors of the highest priority alarms and flags all safety-critical devices that have been placed in bypass.
Features
Safety applications

Replaces traditional hardwired annunciator panels
TÜV -certified for the highest levels of integrity 
Performance features
Built-in redundancy for maximum availability 
Maintenance

Built-in diagnostics and redundancy management — transparent to user
Secure access and audit trail
Shift change one-time activation
Functionality 
ISA18.1 annunciator sequences include (Code M, A, R) 
Alarm functions include: enable/disable individual alarms and group alarms, reactivate alarms on shift hand-over, silence alarms, clear first-out alarms, reset alarms in ring back state
Bypass functions include: apply and remove bypass tags, add/review notes for bypassed tags, configurable bypass behavior
Benefits
Enhanced operator performance and response to critical conditions
Reduced likelihood of an adverse safety event
Minimized operator error leading to unscheduled asset time
More effective maintenance through improved bypass management
Applications
Refining and petrochemicals
Upstream and midstream oil and gas
Chemicals and specialty chemicals
Power generation
Pharmaceuticals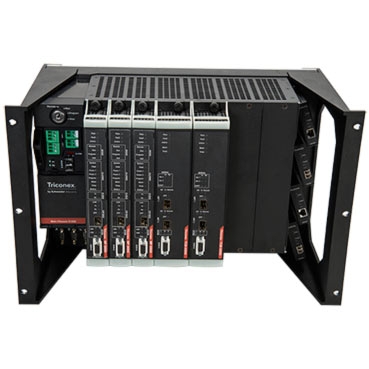 Tricon CX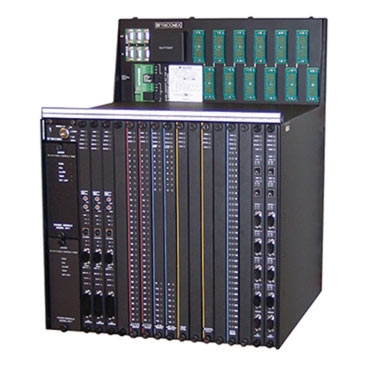 Tricon - SIL 3 safety- instrumented system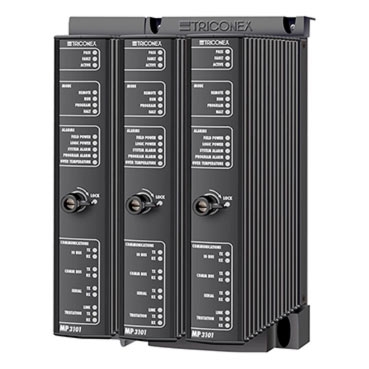 Trident - SIL 3 safety- instrumented system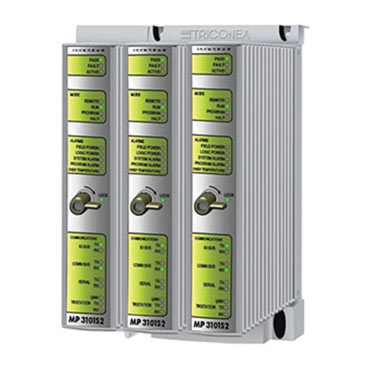 Tri-GP - SIL 2 safety-instrumented system
Chat
Do you have questions or need assistance? We're here to help!