Berto Coffee Roaster: Customer Story Key Figures
Maintenance time reduced by up to 50%
Maintenance costs reduced by up to 20%
Potential ROI: 173%
Remote monitoring maximises profitability

See how EcoStruxure™ helps this machine builder strengthen its competitive edge in a growing market through digitisation and automation.
Business models for smart machines
New business models offered by Industry 4.0 open up unique opportunities for differentiation as well as greater operational efficiencies for OEMs.
Discover EcoStruxure™
Learn how your business can achieve success with EcoStruxure™: Innovation at Every Level.
• Strengthen the competitive edge in a growing coffee market through the automation of roasting machines
• Leverage the IIoT and remote monitoring to improve machine productivity and operator efficiency, reducing downtime and maintenance
• Increase production output, quality and consistency
• Add business value for export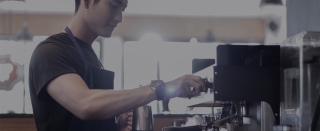 Apps Analytics and Services: EcoStruxure™ Augmented Operator Advisor, EcoStruxure™ Machine Advisor
Edge Control: Modicon M221 PLC, EcoStruxure™ Machine SCADA Expert
Connected Products: Altivar Machine 320 variable speed drive, PowerTag, TeSys contactor, Harmony HMI

Complete EcoStruxure™ Machine solution, including Digital Services:

• Optimisation and automation by integrating the Altivar Machine ATV320 variable speed drive
• The Modicon M221 PLC to increase system speed and reliability
• Remote visibility into the machine's condition for virtual diagnosis of its performance in real time with EcoStruxure™ Machine Advisor, leveraging Microsoft's Azure cloud technology
• Predictive analysis to identify potential issues before they occur using EcoStruxure™ Augmented Operator Advisor
• Easier control of the machines and their status thanks to a Harmony HMI
• Machine productivity increased through remote monitoring in real time
• Downtime was reduced by leveraging real-time data on machine status
• Maintenance time was reduced by up to 50%
• Maintenance costs were reduced by up to 20%
• Profitability was improved by selling complete solutions, bundling software, apps and services
• The potential ROI reaches 173%
Marcel Patilaya, General Manager, Berto Coffee Roaster
Customer Testimonial
"We trust Schneider Electric as our partner because of their expertise and integrated EcoStruxure™ solutions that help us leverage the latest IIoT technologies."
Schneider Electric and Microsoft: Alliance for
co-innovation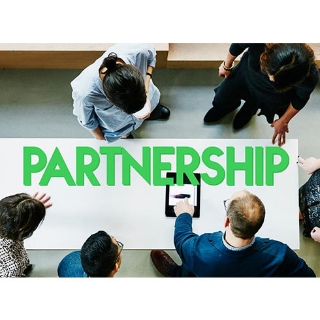 Schneider Electric and Accenture: Partnering on digital
solutions