UAG Unity Application Generator
Engineering software using a process approach
End-of-Sale Notice
Engineering tool based on a process approach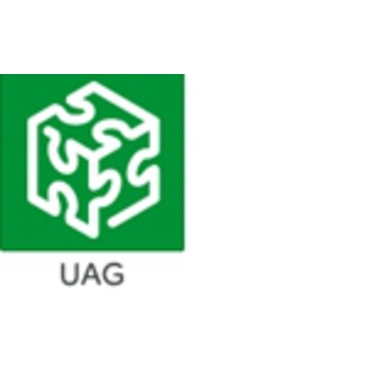 Features

Unity Application Generator is an advanced design and generation software tool that integrates multiple PLCs and HMI/SCADA systems to provide an automation solution similar to a Distributed Control System.

Innovative Software

Structured Project Design - bridge from the process engineer to the control/automation designer (from the P&ID to the automation system). Capture and re-use of the Customer's best practices within application specific libraries that reduce the dependency on experts, enable standardisation and increase software robustness.

Single Database entry avoids duplicate effort and resulting errors. Automatic Application Generation including the automatic configuration of networks in multi device systems increases efficiency, improves software quality, speeds commissioning while simultaneously reducing project risk. Integrated change tracking and automatic documentation generation reduces engineering effort and enables system validation.

Advanced Automation Platform

UAG integrates best in class products from Schneider Electric and leading partners into an advanced automation platform based on International Standards ISA-88, GAMP, IEC61131-3: Unity PLCs (Premium / Quantum)

Leading HMI/SCADA systems
Modbus TCP/IP communication
OFS/OPC

Benefits

Deliver your projects faster and re-use your know-how

Faster project schedules mean reduced cost and risk

Reduce schedules and cost by 20-35%
Improve Quality and reduce risk for commissioning
Capture and re-use your best practices

Applications

Applications in discrete, hybrid manufacturing, and infrastructure industries including Water, Metals, Mining and Minerals, Food & Beverage, etc.
System Integrators, OEMs and EUs

UAG can be combined with generic and vertical specific libraries (e.g. Cement application library, Water application library, Device & process library) to provide full solutions for target segments.

System Integrators, you reduce your project schedule and risks.End-Users, you benefit from improved operation and maintenance, standardization and long-time support.