Room Controllers
HVAC control for optimal comfort and energy efficiency
Application-specific room controllers offer the control of DDC systems with the user-friendliness of thermostats. Optimizing comfort through energy efficiency delivers a memorable customer experience while maximizing your return on investment.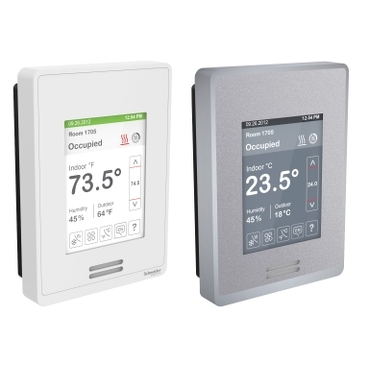 This two component retrofit option consists of the SER8300 terminal equipment controller for line-voltage fan coil units and the SC3000 relay pack. Together, they provide an easy solution for retrofitting FCU thermostats without requiring other components such as relays; transformers, DDC controllers, sensors and network wiring to be upgraded.

Existing line voltage wiring between the fan coil unit and temperature controller can be reused further minimizing overall labor and installation costs for both retrofit and new construction control projects. Additional flexibility and energy savings can be achieved with optional wireless door and window switches.