Micrologic
Control units for Masterpact NT/NW and Compact NS630b to 3200
-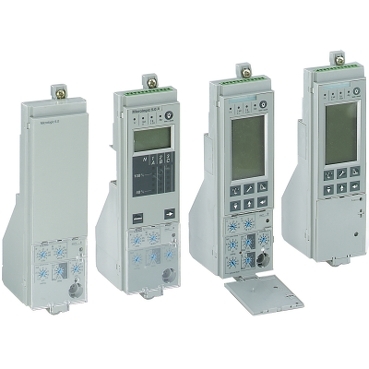 Features

Offers all types of current protection and advanced protection, measurement and communication:

4 levels of protection against overloads and short circuits.
Built-in earth leakage protection.
4 types of measurement: A (Ammeter), E (Energy), P (Power) and H (Harmonics).
High degree of measurement accuracy for up to 150 different settings and measurements.
Protection functions are separated from the measurement functions and are managed by an ASIC electronic component.
With the PowerLogic ION Enterprise software, you can process electrical data to optimize continuity of service and energy management.

Benefits

The shortest path from one point to another

Combined with new communication modes, Micrologic control units greatly shorten the distance between the user and the installation. Their ability to store measurement and event information, and communicate it for local and centralized supervision, ensures increased productivity, reliability and energy efficiency.

Applications

Protection, measurement, monitoring and quality of energy for all types of LV electrical network.