Discover the OsiSense™ XC Range of limit switches that offer flexible selection, effective operation and world renown reliability.
The OsiSense XC limit switch range incorporates a robust yet modular design, providing durability and flexibility with simplicity in mind.
In addition to the XC family we now offer our "New" XCKW wireless limit switch series, this new wireless series uses operating heads that are 100% compatible with XCKS and XCKM limit switches offers.
And just like our standard XC limit switch range, we guarantee the same robust design, but with a fully sealed body that now provides even greater waterproof protection.
OsiSense™ XCKJ Range:
A flexible and robust design with one of the most robust heads in this category of limit switch offers on the market. With snap action positive contacts and a fixed or plug-in body types this XCKJ series makes it the go to product for a variety limit switch applications.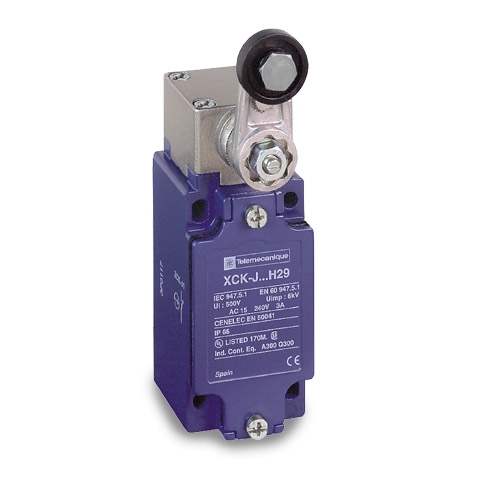 OsiSense™ XCKP/D Ranges:
A compact plastic and metal offer for light and medium duty applications that features a modular design with a wide variety of choice for a multitude of limit switch applications. These high performance compact products offer world wide availability through a strong network of distribution.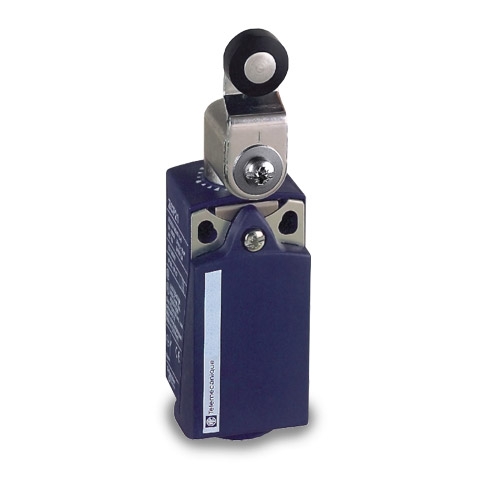 OsiSense™ XCKW:

Wireless Limit Switch
Simplified, cost-effective installation and maintenance

• No cables means no cabling cost at installation
• No contact means significantly reduced maintenance costs
• 100m wireless range which can be doubled with a dedicated antenna
• Self-powered, no battery replacement or recycling costs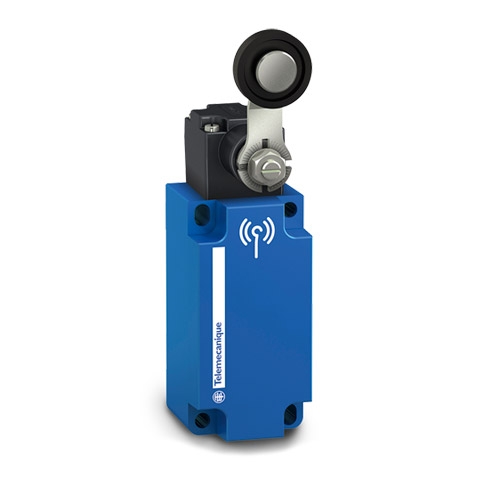 Facts
Modular design for easier maintenance
Compact range for light to medium duty applications
Ideal for harsh environment machines with space constraints
A comprehensive offer of positive opening snap action contacts for a simpler and safer machine design