Accelerate your Digital Transformation
Innovation Day: Industrial Automation 2019 was a huge success thanks to all our delegates who attended. Over 200 industry leaders were treated to the latest insights on how to accelerate your digital transformation journey.
Digitisation is enabling digitalisation, a subtle though important difference we explored during the day. Increased connectivity, flexibility and inbuilt intelligence is reinventing the way we delivery energy and process efficiency. At the event, we challenged you to think about the changes you can make today, and how this type of forward thinking can allow you to make the most of new opportunities.
To help you leverage trends and strategies discussed, see below to view and download presentation slides from Innovation Day!
Download the presentations from the event
Keynote Speaker – Ann Burns
Ann Burns leads Accenture's Natural Resources team for Australia and New Zealand, where she helps mining, chemicals, energy, utilities and water companies adapt and thrive as they face the disruptive changes and seismic shifts in industry dynamics. Her real passion is in finding answers to the challenging questions that digital innovation is asking: If digital is inevitably going to be the catalyst for change how do you avoid digital disappointment? How do you manage an ambidextrous organisation with the old world and new world in parallel? Can data truly be monetised? How best to elevate people with the use of technology and create exceptional workforce experiences?
Speaker – Gareth O'Reilly
Gareth O'Reilly is the Zone President for Schneider Electric, Australia & New Zealand. Gareth, Irish by birth and calling Australia home, has enjoyed an extensive and international career within the energy & software industry, gaining experience in Europe, South East Asia and Australia. Prior to joining Schneider Electric, Gareth enjoyed roles with Alcatel, Invensys & Power-One in the telecommunications, renewable energy and energy efficiency sectors. He has worked in Singapore, Hong Kong and Switzerland with roles in operations, marketing, sales and general management.
Speaker – Neil Smith
Neil Elliott Smith, Vice President, Industry Hub Pacific is an accomplished Global Business Leader with a track record of delivering business profitability and sales growth in a competitive business environment within mature and developing economies. Offering a unique blend of leadership, technical and commercial skills including strong strategic leadership, innovation, business development, communication, financial & business management and business planning skills. Multi-disciplined experience in a broad range of industries, including Oil & Gas, Power & Energy, Metals & Mining, Infrastructure, Manufacturing, Life Sciences and Transportation.
Speaker – Damien McDade
Damien McDade has been the Head of Pacific for AVEVA (previously Schneider Electric Software) since 2016, where he helps industrial customers accelerate their digital transformation journeys. Before AVEVA, Damien performed a number of commercial and technical roles in the electrical and OEM industries including Endress+Hauser, Veolia, BMW, and Sandvik. Damien holds an MBA from MGSM (Australia), and a B.Eng. From Coventry University (UK). He currently lives in Melbourne, Australia with his wife and two children.
Gold sponsor: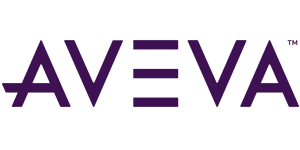 AVEVA is a global leader in engineering and industrial software for process and hybrid industries. They give customers the power to create, visualise and manage their assets digitally, which significantly lowers their total cost of ownership throughout the asset life cycle. Their software inspires people to shape the future and believe industry advancement should enhance the human experience. – www.aveva.com
Silver sponsor: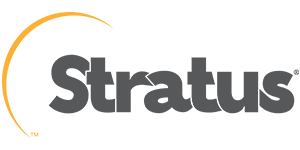 Stratus Technologies is a major producer of fault tolerant computer servers and software. They provide the Edge computing infrastructure that is simple and easy to deploy, protected from threats and interruptions, and operates autonomously. – www.stratus.com