Giving you more to get more done
The best partnership is the one that is tailored to your needs and offers the right level of business and technical support. Discover our program benefits, resources for your business, digital tools to help you design and build best in class equipment, and learn about our innovative offers.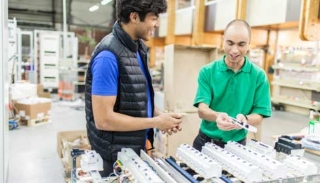 Program Benefits
Discover all the benefits of the MySchneider Panel Builder Program.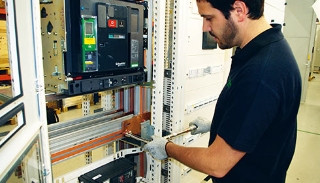 Products
Low and medium voltage products for all your project needs.
Meet changing demands with ease
Increase your flexibility and productivity at work with software. Explore the digital self-service and learn how it can support you at every stage of your projects.
Discover our latest blog articles to get the newest updates on technologies, best practices, and hot topics in your market. Join the conversation today!
Partnership success stories
Kafkas
Learn how by partnering with Schneider Electric, Kafkas, a panel builder in Greece, expanded its business into the MV segment.
Elektro Haramia
See how a Licensed Panel Builder from Slovakia leverages a Schneider Electric partnership to offer quick configuration and shorter delivery time.