A practical guide with expert advice
Written by Schneider Electric Hong Kong's most talented
electrical distribution
experts, the Electrical Installation Guide is written for professionals who design, install, inspect, and maintain low-voltage electrical installations in compliance with the standards published by the International Electrotechnical Commission (IEC).
Our guide will help you ensure compliance with all international standards and guarantee safety rules are followed for all types of functional electrical installations. It also covers guidelines on topics such as electromagnetic disturbances, energy efficiency, and prosumer installations. While not written to serve as a comprehensive handbook, it provides clear, concise, and practical step-by-step explanations for the complete study of an electrical installation.
Discover a multidisciplinary document
The Electrical Installation Guide is meant for all electrical professionals working in commercial, industrial, or domestic electrical installations, including consulting engineers, specifiers, designers, contractors, panel builders, facility managers, electrical engineering students and teachers, as well as for people involved in standardization, certification, or inspection of these electrical installations.
Tackle essential electrical installation topics
We cover voltage drop, electrical safety, cable sizing, electrical calculations, electrical standards, electrical design, electrical protection, circuit breakers, MV/LV substations, earthing schemes, electromagnetic compatibility, power factor correction, harmonics, overvoltage protection, IEE wiring regulations, and a whole lot more.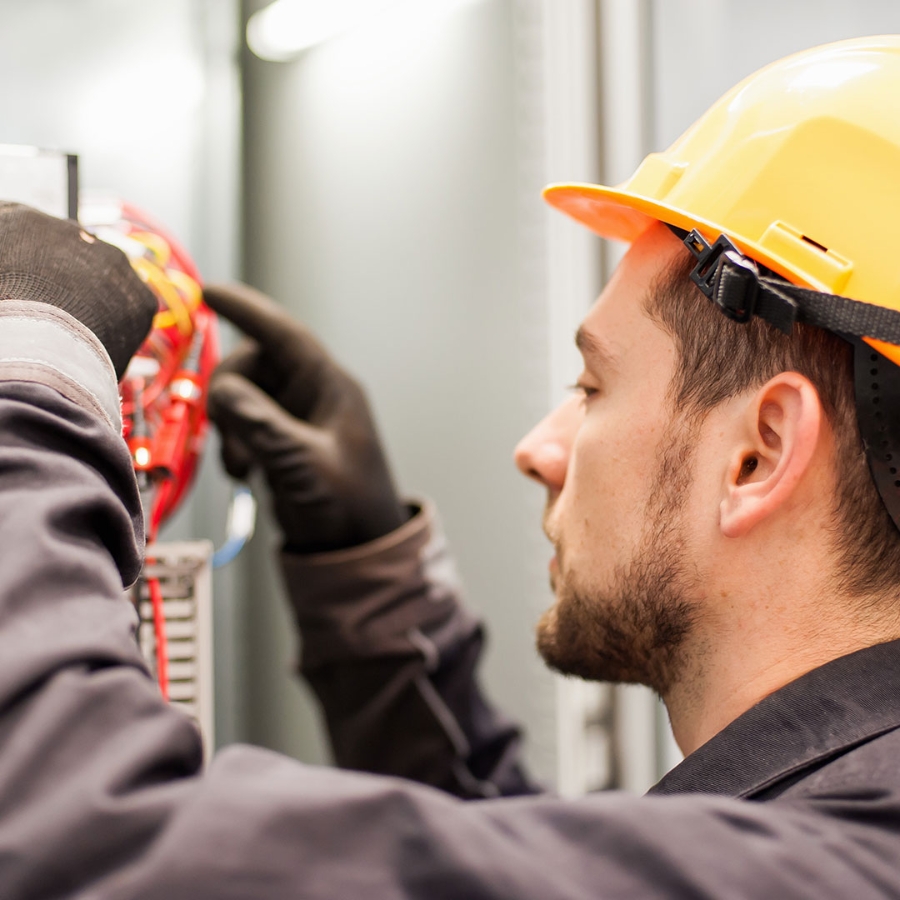 New Electrical Installation Guide content features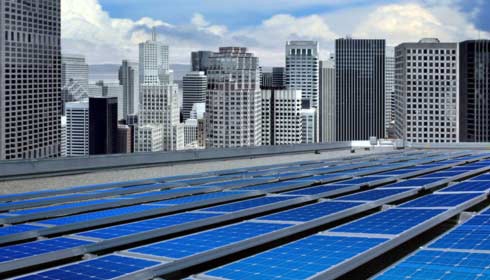 Photovoltaic for self-consumption
Explore our Electrical Installation Guide for typical architectures and state-of-the-art sizing guidelines for solar energy production. A booming industry worldwide, many companies seek to incorporate photovoltaic (PV) systems for self-consumption – consuming energy produced while it is being produced – in their business model. To design the right PV system, consulting engineers and specifiers need to understand how to size the system, determine what equipment is required, or how to integrate the PV and electrical distribution systems.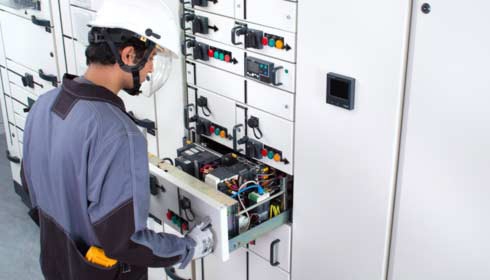 Enhanced content on RCDs, AFDDs, measurement
Our Electrical Installation Guide discusses protection against electric shocks according to IEC60364 which requires proper selection of basic protection, fault protection and additional protection measures. It also demands proper implementation according to the electrical installation earthing scheme (TT, TN or IT), selection and coordination of residual current devices (RCDs) types according to the loads' characteristics and circuits. Protection against electrical fires may be ensured by different means, including advanced protection with Arc Fault Detection Devices (AFDDs).
Introducing EcoStruxure Power
IoT-connected solutions ready to improve every aspect of your power distribution system. Take total control with real-time data and smart analytics for predictive maintenance.
Learn more about EcoStruxure
Chat
Do you have questions or need assistance? We're here to help!