A net-zero home
improves life quality while reducing costs
Up to 10% of monthly bills
are attributed to electricity consumption in homes
534,500
net-zero homes expected in 2028
Switching to an electric vehicle or solar energy

Are you thinking about equipping your home with solar panels or an electric vehicle charger, but not quite sure how to go about it? Start by checking out government websites.

You may find that your project can be partially funded by the government or local rebate schemes. Reach out to a certified installer – one who can guarantee seamless and reliable integration, and who will ensure correct and safe installation.
Find an electrician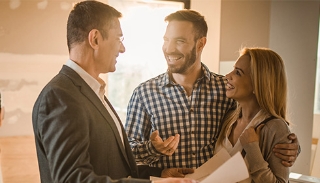 Home Builders
Interior Designers
Chat
Do you have questions or need assistance? We're here to help!