Redefining the Future of Energy Management
The rise of rapid industrialization and urbanization has created a massive demand for power in infrastructures. The global energy demand is expected to increase by 48% in the next 20 years. This increase in demand and its impact on the environment has stressed the need for efficient and sustainable management of energy resources.

While sustainability is increasingly important, so is protecting profits and keeping operations running 24/7. In order to bring greater efficiency and sustainability across your energy infrastructure, you must be able to accurately measure how and when you are consuming each energy source throughout your facilities.

A digitized electrical distribution system using networked power monitoring is the foundation for getting the insight and data you need. As the leader in energy management and automation, Schneider Electric is the pioneer in accelerating the rapid adoption of power metering in the globe. We're committed to ensuring that Life Is On™ for everyone, everywhere, and at every moment.
25 Years of Excellence in Power Monitoring
The journey of power monitoring in India spans generations of innovation and has seen the transformation from standalone
power meters
to digitally connected meters. Our Power monitoring portfolio addressed the challenges of the industry with innovations that offered greater transparency and helped in enhancing energy efficiency across the country. Combined with our Ecostruxure
TM
for IoT platform, the power monitoring innovations have paved the way for new possibilities, increased visibility and insight, accuracy and overall efficiency in the management of power within any infrastructure over the last 25 years.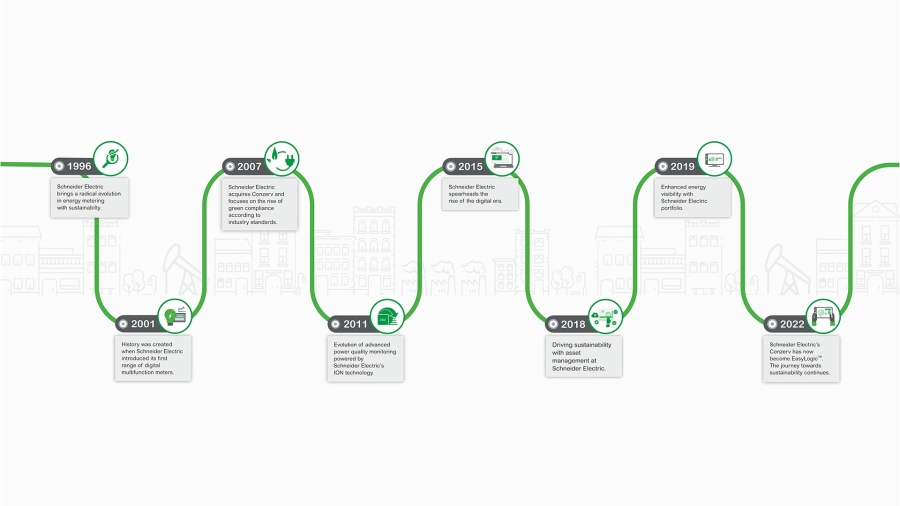 Smart Factories of Tomorrow
With a legacy of 25 years of power monitoring in India, Schneider Electric has invested heavily in research and development, innovation and world-class digitally enabled smart factories that deliver a future-ready product.

Our future-ready smart factories are located across the country combine modern technologies to create a hyper flexible, self-adapting manufacturing capability for our solutions. We compliment your vision for sustainability by conceptualizing future ready solutions for the world of tomorrow.

Take a glimpse of our smart factories of the future and experience where our ideas come to life.
The Next Chapter in Power Monitoring
To realize the smart facilities of tomorrow, Power Monitoring technology needs to evolve by integrating IoT technologies and software solutions in the mix. This digital revolution is the key to achieving higher accuracy, greater reliability, energy savings and predictability of electrical networks, thereby creating greater efficiency and sustainability in the electrical infrastructure.

The EcostruxureTM range of comprehensive and dynamic power monitoring solutions is the answer to the call of the future. This efficient and flexible new generation of energy metering solutions offers a full catalogue of power meters designed to enable the maximum performance of your electrical distribution. Made in India for the world, it is designed to meet the new global standards in power metering.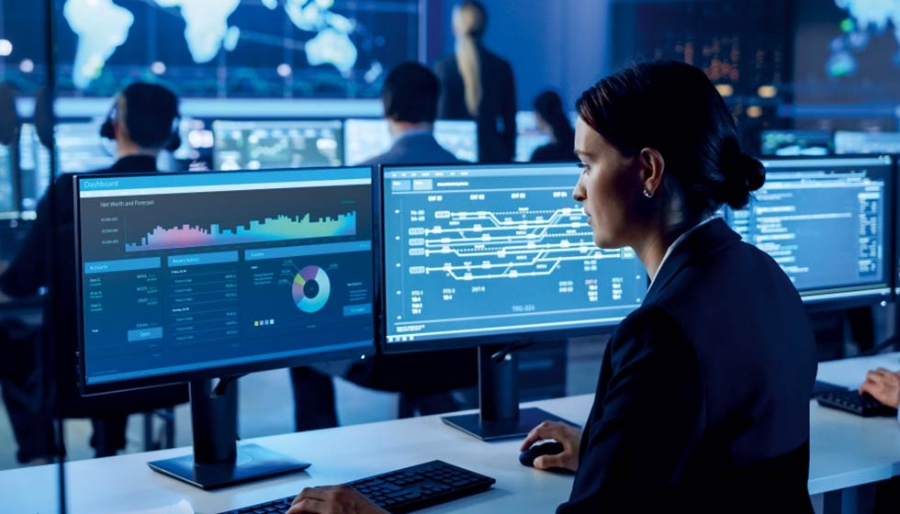 Pushing the boundaries in Digital Transformation
We are leveraging our deep domain knowledge and applied experience in digitization to deliver power monitoring solutions that go beyond the ordinary. The new range of meters are compact and IoT ready.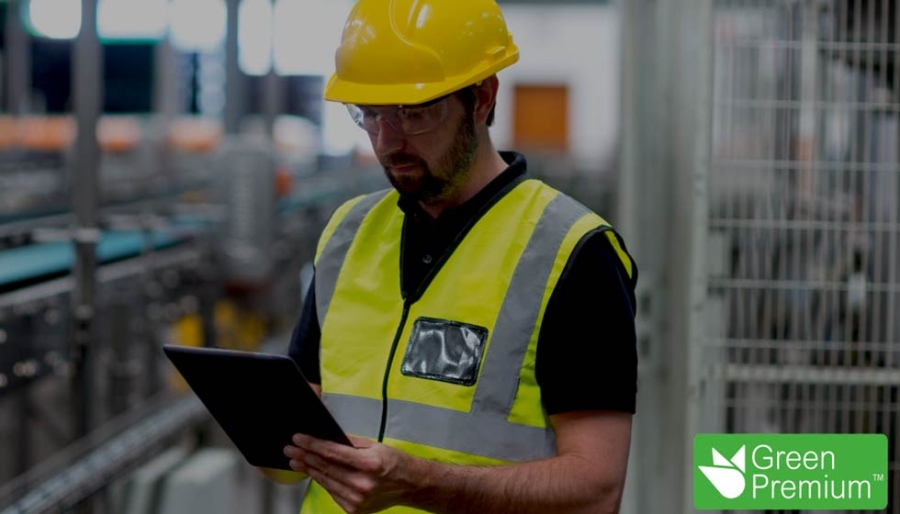 Empower Sustainability in your Energy Infrastructure
This IoT ready power meter is made with sustainability in mind. From the sourcing of raw materials and its packaging to delivering the green premium certified products are a step towards sustainable transformation.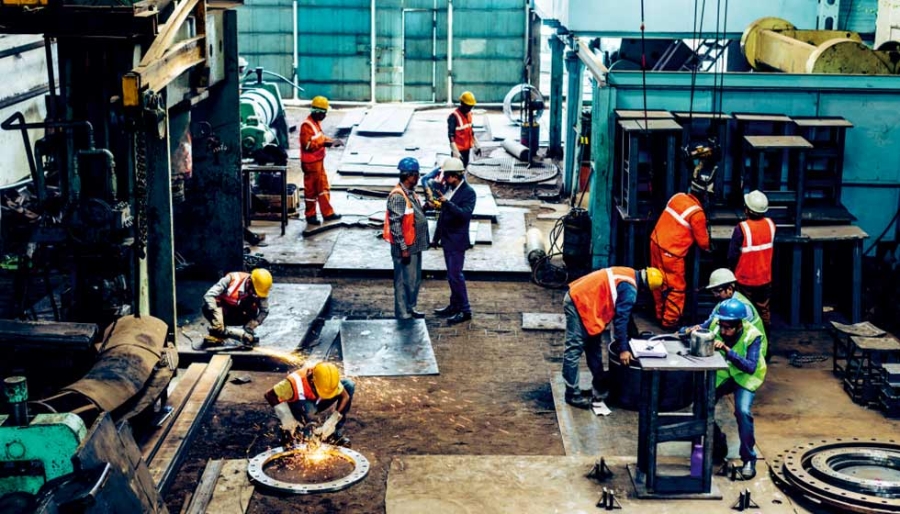 Made in India for the world
Utilising local resources and empowering secondary and tertiary sector, the power monitoring portfolio from Schneider Electric is made in India with relevant global standards and certifications.
Leading the transformation in energy management for 60 years, with you!
The transition of Conzerv now becoming EasyLogic™ will help us realize the common goal of sustainability. With your unflinching support, we hope to continue catering to energy efficiency solutions, not just for India but also throughout the world.

Anil Chaudhry Managing
Director & CEO SEIPL, Zone President - Greater India Zone
Electricity is the only way to decarbonize energy
As we move to a more electrified future, SE is leveraging its deep legacy of technology leadership in power monitoring to develop future-ready solutions. Join us in the journey as we redefine the future of power monitoring excellence!

Sophie Borgne
SVP Digital Power LoB - General Management
The 25-year testament for energy efficiency and sustainability everywhere
The time has come for us to transform in order to better express our vision of sustainability for the new world. It's time to use Power Monitoring to envision a more sustainable and efficient future. It's time to rewrite the future with the next wave of innovation - EasyLogic™!

Nikhil Pathak
Vice President - Offer Marketing and Business Development
Electrification and Decentralization - the new way of the power monitoring
As we accelerate towards our goal of an All Electric – All Digital world, we will continue to create world-class offers and solutions leveraging our technology leadership in power monitoring. Discover how you can be future-ready through our sustainable, efficient, and innovative digital solutions to create an even stronger power monitoring portfolio.

Bhupesh Arora
Digital Energy Business Head - General Management
Partners in our journey of 25 Years of Power Monitoring Excellence
Central Electricals - Partnership contributing to the Energy Efficiency of India
Focusing on a solution-centric approach rather than product selling, we grow a business of value and visibility. Schneider Energy meters with high acceptance, visibility and quality made business conversions easier for Central Electricals. This partnership has a significant contribution to energy efficiency of India with Central Electricals' 700+ customers. The journey which saw a growth from analog to digital power monitoring and looking forward to a future of sustainable energy.
Take a look at our vision for expansion together, for the next 25 years.
Marine Electricals - Latest Technology for Complete Transformation
A steady relationship which began in the year 1992 between Marine Electricals and Schneider Electric by partnering to provide energy monitoring solutions for the Indian Navy. Upscaling business with precise measurement of energy achieved through Schneider Energy monitoring portfolio has led to easy integration of solutions and environmentally friendly production.
Watch our journey with Schneider Electric
Durgabhai and Company - One Stop Shop for Energy Management Products
An early association with Schneider helped Durgabhai evolve as a one stop shop for energy management products. Future-ready solutions, customer centric approach and mentoring in business development paved a way to growing together as partners. Prompt service and integration of feedback from customers helps in delivering better products with guaranteed results.
Here's a glimpse of transforming a business through prompt service and quality.
The EasyLogicTM series features a host of new and revolutionary features that enhance network visibility. This IoT ready power metering is compact, aesthetically designed and is a green premium certified product. It has successfully cleared UK regulatory conformity requirements.
Quality without compromise
Reliability, flexibility, and convenience
Just the performance you need to meet the majority of basic applications
Great value with an optimized feature set
Assured quality you can trust
Precision engineered to meet your needs
Chat
Do you have questions or need assistance? We're here to help!