Clipsal X - Style, safety, convenience, longevity and India's first Anti-Viral Switch
Our latest addition to the Schneider Electric range of switches – Clipsal X is an epitome of affordable luxury. The range comes in alluring colors, textures (leather, slate finish) and dual tone options to enhance the style quotient of your homes. Contemporary design of sloped plate seamlessly blends with the wall to give your interiors the perfect look. Variety in plates gives the right vibrancy and youthfulness to your interiors.

Clipsal X is also India's first antiviral switch ,developed using the state of the art technology .These switches are designed to ensure highest safety in our everyday lives .

Not just that Clipsal X switches are also designed to last up to 1 million clicks. The switches are made from flame retardant and UV stabilized material to make sure your homes are safe.

Clipsal X is also the softest sounding switch for unobtrusive switching. It comes with a large plate overhang to cover the imperfections in plastering or painting around. Glossy band in Clipsal X provides ease to the user in cleaning the dust accumulated on the top of the plate.
As stylish as your world.
Say goodbye to the boring old designs and switch on style, with Clipsal X, the vibrant new range of switches from Schneider Electric. As colourful as your world, as chic as your taste, these switches are made to match your every whim.
Light up your rooms with colourful, and trendy dual-tone colour variants
Designed for modern design sensibilities, the colours of the Clipsal X range and its trendy dual-tone variants will complement the look of any room in your house perfectly. What's more, the elegant wood, slate and leather textures with a satin finish, is the very definition of style.

Versatile switches for today's users
Featuring USB charging points, international socket options and next-gen features like IoT and voice operation, this is a switch range that has been designed for modern users, whether they are at home or at work.

Switch on the future
Putting tomorrow's technology in your homes today, the Clipsal X range of switches feature IoT technology, which lets you control them from your phone. And that's not all, they are Alexa and Google Home compatible, which means you can operate them with your voice, bringing your home up to speed with the mobile age.

Built to endure
Built with the highest quality Flame Retardant grade parts, the Clipsal X range is not only extremely safe, it is also very durable and built to last over 1 million clicks. The 10A rated switches also allow grouping and adding multiple loads, expanding their usability manifold.

Easy to maintain
The UV stabilised case and cover accompanying each switch ensures there's no yellowing and the product retains its colour throughout its lifecycle. And that's not all, it's glossy band and robust design makes it easy to clean in both the on, or off positions.
Xtra STYLE
Trendy Dual tone colour and finish
Contemporary sloped design that blends seamlessly with the wall
Vibrant and youthful colours and textured finishes that can stand out or blend in
Textured finishes to match most Indian decors – Wood, Slate & Leather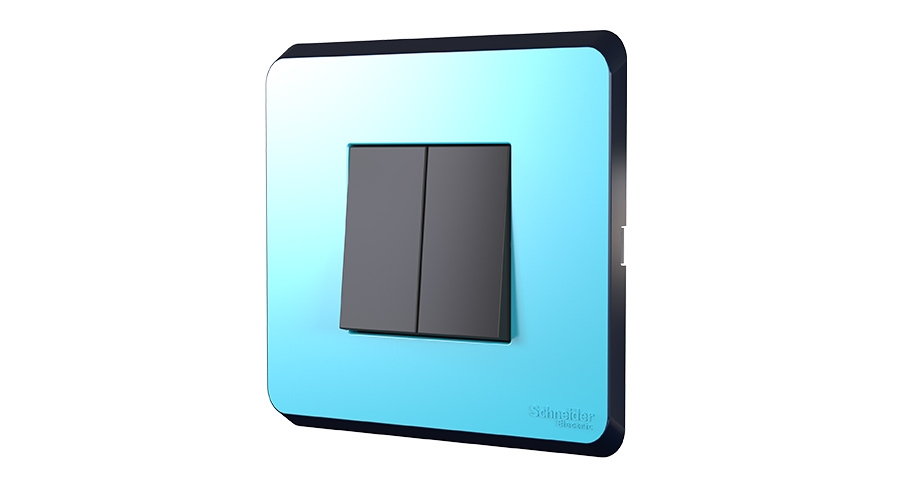 Chat
Do you have questions or need assistance? We're here to help!