Switchboards and Enclosures
The switchboard is the central of the electrical installation. It plays an essential role in the availability of electric power, while meeting the needs of personal and property safety. Schneider Electric makes available to the panel builder everything required to create tested switchboard, including the basic configurations in the low voltage distribution catalogue, all the documentation for switchboard design and mounting, calculation and design software, and more!
We offer customizable control panels for intelligent power and motor control applications and an online switchboard configuration tool that provides instant quotations and instant technical drawings on order is placement. It's quick and efficient to use and all orders are shipped within 48 hours!
Okken
Power distribution and motor control switchboard up to 7300A. High dependability LV switchboard for power distribution and motor control
View Details
Blok

Set
Distribution and motor control switchboard up to 6300A. High dependability LV distribution and motor control switchboard
View Details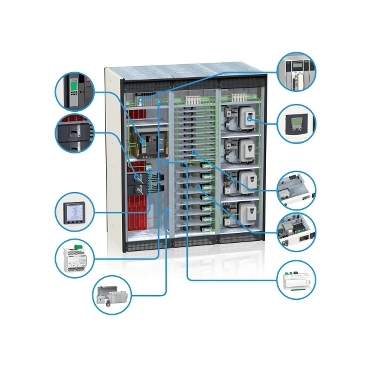 Motorsys
Intelligent Motor Protection System. MotorSys iPMCC Solutions: intelligent Power & Motor Control Centre for continuous and critical process
View Details
Spacial SF/SFP
Enclosures for mixed power and control. Floor standing enclosures compliant with IEC 61439 1 & 2
View Products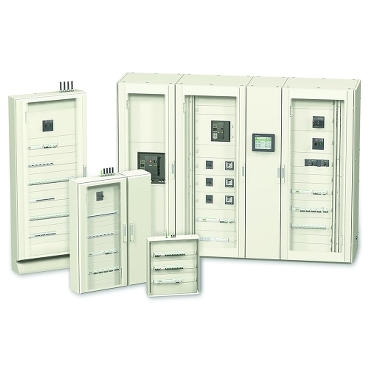 Prisma Plus
LV Switchboards up to 4000A. Solution for tested Low Voltage Switchboards up to 4000A
View Products
Pragma
Modular enclosures 13 to 24 modules. Selection of 13/18/24 surface and flush mounted modular enclosures guarantee you get the finish you want. With metal and techno-plastic options available, the modular enclosures will fit in with a wide range of pre-existing aesthetics.
View Products
Launch Product Selector
Kaedra, Mini Kaedra
Weatherproof enclosures. Suitable for 3 to 72 modules, the waterproof enclosures provide complete protection to everything from industrial sockets to command modular devices and beyond. Simple to install and highly robust, the waterproof enclosures will guarantee your installations stay fully protected from the elements
View Products
Launch Product Selector