Software
Whether you design and build or operate and maintain systems or installations, our software is here to help you achieve maximum energy efficiency, performance, reliability and safety.
Variable speed drives software to effectively commission, program and customize Altivar variable speed drives.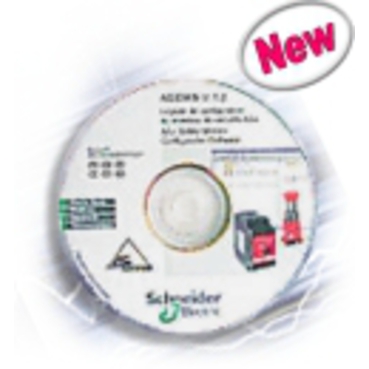 ASISWIN 2
Safety monitors configuration software on AS-Interface. Safety monitor configuration software on AS-Interface
View Details
PowerSuite
Configuration Software for Altivar, Altistart & TeSys. PowerSuite for PC Software Workshop designed for setting up Altivar drives, Altistart starters and TeSys® model U controller-starters
View Details
SoMove
Setup software for motor control devices for PCs. SoMove, a user-friendly setup software for PCs, for setting up Schneider Electric motor control devices.
View Details
ECO2.0
Free software to estimate energy saving on pump and fans applications. ECO2.0, user-friendly free software for PCs, smart phones and tablets to estimate potential energy savings on your pump and fan motor applications, up to 2.4 MW .
View Details